Slow Cooker Mac and Cheese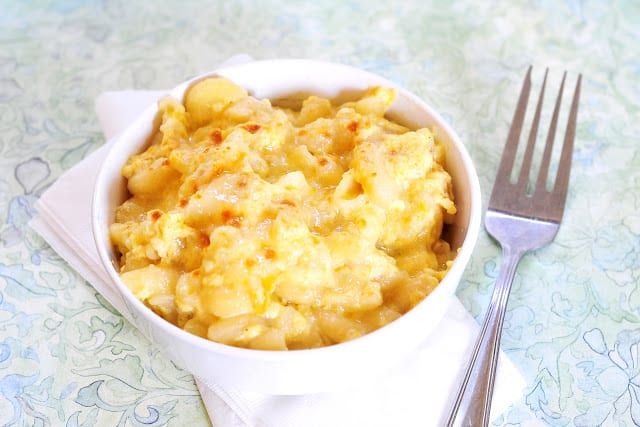 Try this cheesy and creamy slow cooked mac and cheese recipe from Sherron Watson.
By Sherron Watson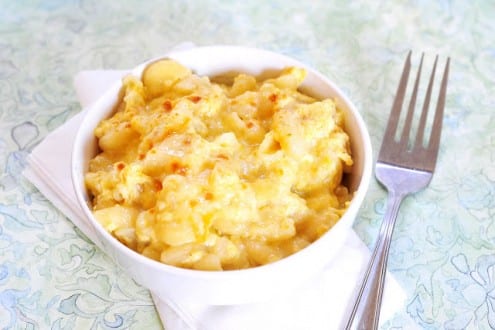 I had heard of making macaroni in the slow cooker before but wasn't sure if it was something I would find appetizing. Not to mention, I was not sure that gluten free noodles would hold up under the heat of being cooked for so long. I thought that the whole dish would turn to mush. I was pleasantly surprised to learn that the cheesy macaroni and cheese turned out creamy and full of whole elbow macaroni pasta pieces – not mush. I do believe if you over cook the macaroni and cheese this could be the case, so be careful when cooking it.
Using a variety of cheese can change the flavor of this dish so I do encourage you to change those every now and then so that you can find the best blend of cheese for your family.
Slow Cooked Mac and Cheese
Try this cheesy and creamy slow cooked mac and cheese recipe from Sherron Watson.
Ingredients
1.5 cups of whole milk
1 (12 oz) can of evaporated milk
¼ cup of melted butter
3 eggs
½ teaspoon of salt
1 cup of small curd cottage cheese
3 cups of grated cheese: cheddar, swiss, jack, etc (see note above)
½ pound of elbow macaroni (I used gluten free)
½ cup of parmesan cheese to sprinkle over the top
Instructions
Boil a large pot of water and cook your noodles for 5 minutes. Do not over cook or cook until tender.
Drain and add to the bottom of the slow cooker.
In a bowl, combine milks, butter, salt and cottage cheese. Add cheese and mix.
Pour over the elbow noodles and stir.
Cook on high for 30 minutes. At the end of the 30 minutes, stir a few times and lower heat setting to low.
Cook for 2 hours.
Notes
NOTE: During the two hours I usually stir it one more time. This is because my slow cooker has a tendency to over cook things around the edges. After the two hours you may see a little bit of the milk liquid still on top. Turn heat off, stir this in and let sit for 15 minutes. The mac and cheese will get thicker. If you choose to let it continue cooking, the noodles will get very soggy - they will still taste good just not texturally pleasing to some folks. I like individual portion sizes and this is how I served mine. See below. I portioned the mac and cheese into white ramekins, added a bit of parmesan cheese and broiled until the cheese started to brown and melt OR you can add the parmesan cheese to the slow cooker during the last 30 minutes and let it cook into the macaroni and cheese.
Sherron Watson
Sherron Watson is a writer and photographer. Her passion for food started at a young age while working with her family in their restaurant business. A career in photography gave her the experience she needed to start capturing images of her favorite dishes. This led to the creation of her blog: simply-gourmet.com. She is currently a food writer for Capital Style Magazine in Annapolis, MD.