Discover a favorite Slovenian restaurant, Vila Podvin, located in Bled that not only showcased great dishes, but excellent wines and service, too.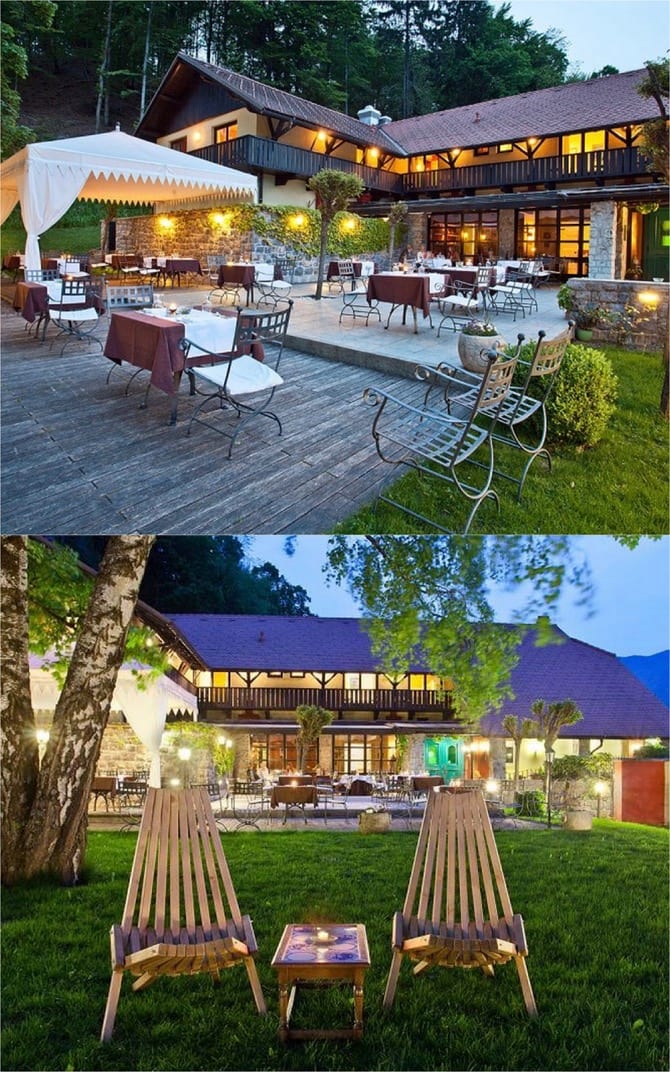 Slovenia, such a small country yet so extensive in natural beauty. Starting with its lakes, towns, mountains, caves, vineyards then traversing on to another corner which is an equally enticing aspect of this amazing country – gastronomy. I am a beginner with Slovene cuisine and after a little bit of research, I found out that it has Alpine, Pannonian, and Mediterranean influences and because of its position that is bordered by Italy, Croatia, Austria, and Hungary, the flavors that it has adopted can take you to a colorful aromatic trip to a beautiful cuisine.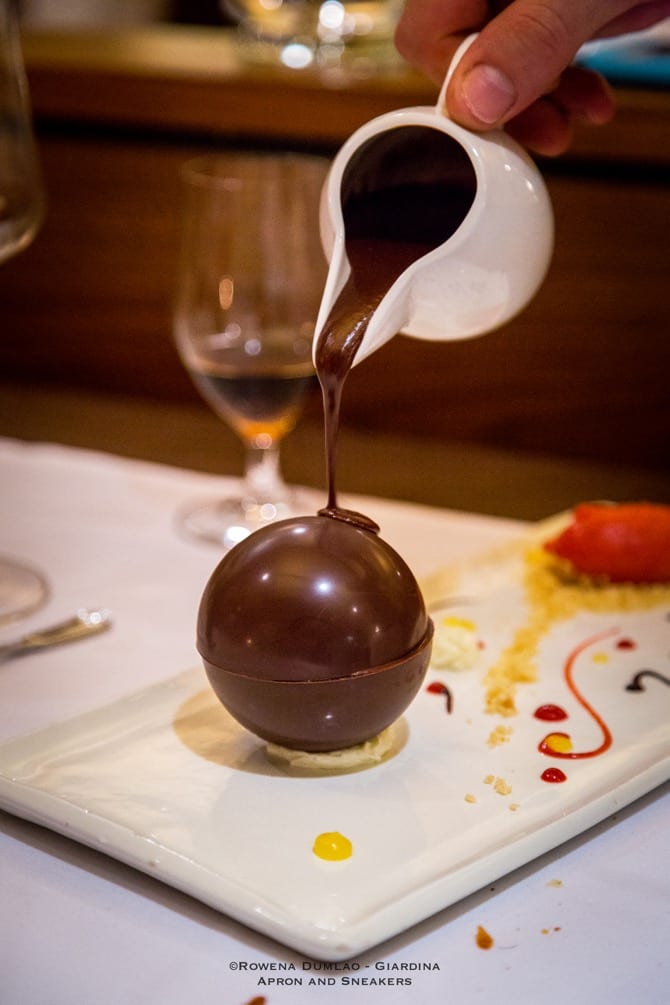 I only had a few days in Slovenia with just Bled as the main destination, a quick trip to its capital, Ljubljana, and to its most beautiful cave, Postojna, which is just a few kilometers from the border of Italy. It was a whirlwind trip to a country so close yet so different from Italy. Bled is a beautiful touristic town sitting on a large lake and at the foot of Julian Alps. I liked it but finding a place to eat good Slovenian food was another thing. Having only a few meals while in Slovenia, choosing the right restaurant was fundamental.
I booked a table at Vila Podvin, a restaurant that was strongly recommended by a Slovenian friend who specializes in enogastronomic tourism. The restaurant is in another town called Radovljica, just a few kilometers outside Bled (and a little bit more from Ljubljana). The drive was pleasant with green everywhere (like most of the country anyway). Vila Podvin is set in a restored 14th-century castle in a secluded spot, giving it such a tranquil ambiance. Aside from the restaurant, it also has seven guest rooms and two suites available for a comfortable stay. It is also a popular location for big parties like wedding receptions (so check when booking if you don't want to be a part of a big celebration).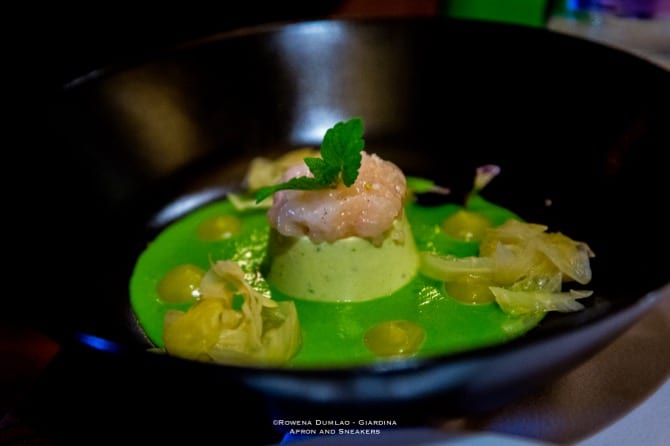 Orchestrating the kitchen is Chef Uroš Štefelin, one of Slovenia's top chefs. He is known for transforming traditional Slovene cuisine to modern and creative dishes. He uses fresh seasonal ingredients from the restaurant's garden and from local sources. His kitchen epitomizes a medley of flavors and colors with strong emphasis on the presentation of the dishes because visual impact is equally important as satisfying our palates.
It was a weeknight so the place was quiet with a few patrons, both local and foreigners. It was the best food I've had in Bled and I was glad that I had the chance to try good food before I left the town. The dinner menu works with the number of dishes you choose between 3 courses that costs €35 to 8 courses that costs €80, excluding the drinks. Lunch is much simpler and less expensive between €16 to €25.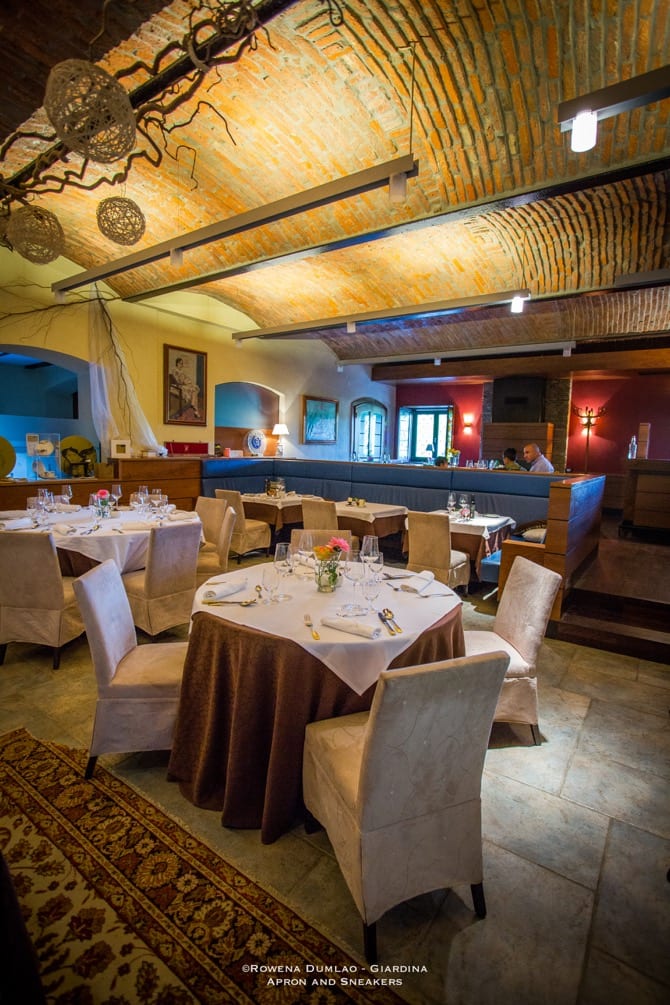 A restaurant with good food and service is one thing but finding one that caters well to children's needs is another thing. My kids (I guess like most kids), however much they go out dining with us in restaurants serving modern and creative dishes, still stick to basic dishes like chicken and potatoes and pasta with ragù. At Vila Podvin, they were given plates of chicken and potatoes downed with soda drinks that they really enjoyed. Let's face it, nouvelle cuisine is not really what kids get excited about.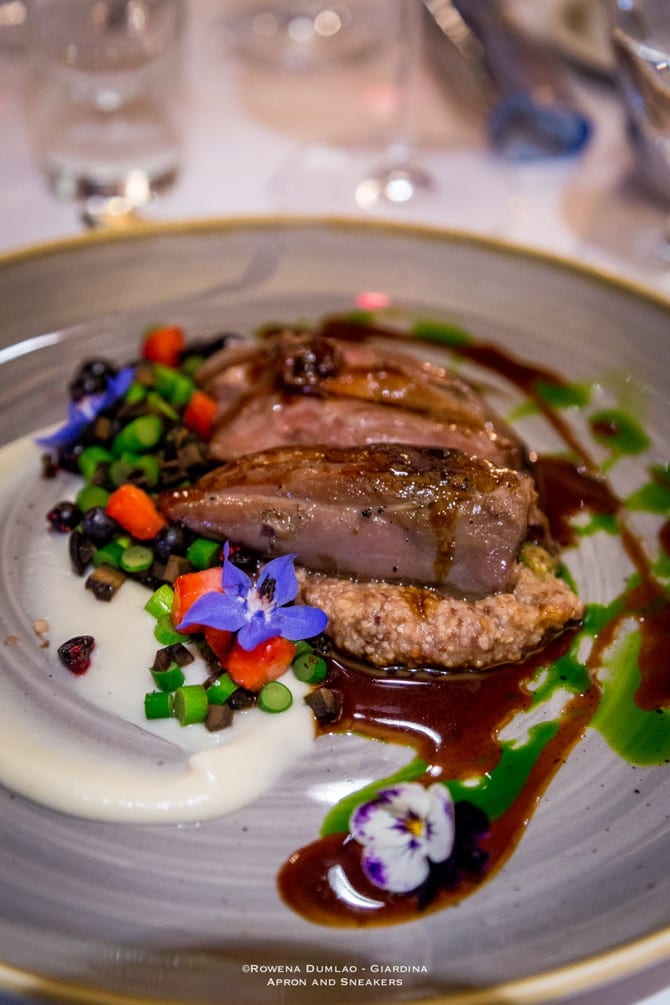 Dinner had been a lovely experience. I always believed that a perfect dining experience does not only reflect the cooking of the chef and his kitchen staff but also how the serving staff executes the whole thing. It is a whole package of superb food, good selection of wines, and impeccable service. That includes dealing with the needs of the little diners. At Vila Podvin, my whole family and I went back to our hotel satisfied with the food and service.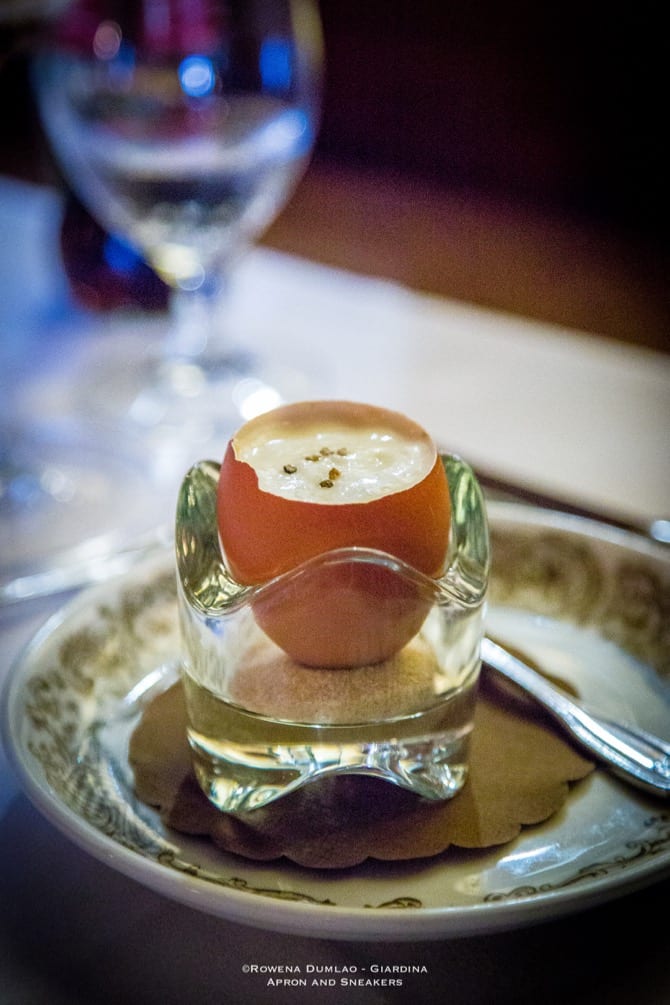 Chef Uroš' kitchen is based on tradition, a love of his home, quality, freshness, caring for good health and the future. His source of inspiration stems from his own childhood when the family kitchen was full of the aromas of traditional Slovene dishes.
– Vila Podvin
VILA PODVIN
Mošnje 1
4240 Radovljica, Slovenia
Tel: +386 (0) 83843470
Mobile: +386 (0) 41747636
Fax: +386 (0) 83843471
Email: info@vilapodvin.si
Rowena Dumlao Giardina
Rowena Dumlao - Giardina is the author and photographer of Apron and Sneakers and The Chosen Table. Besides her blog, she's also a recipe developer and a travel writer for other food and travel sites.