Learn the secrets to a simple, flavorful pho broth. Flavors are packed with cilantro, lime, basil, and fish sauce.
By Jessica Dang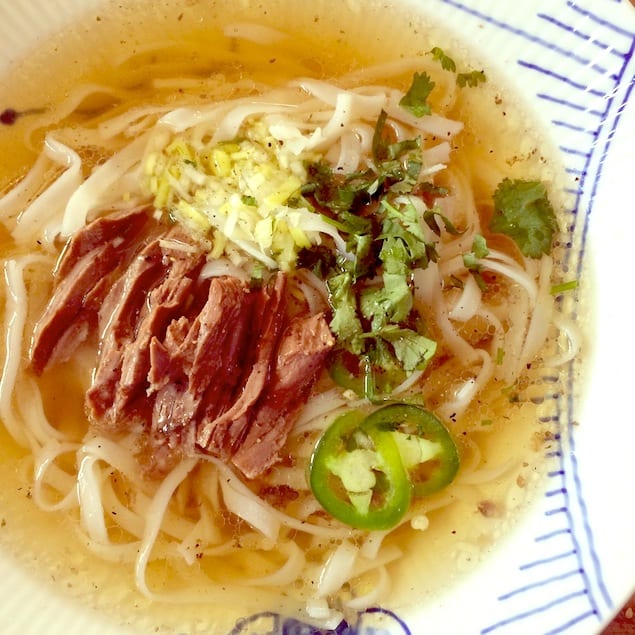 As long as you have beef bones, the essence of pho broth is really in the charred ginger and onions and toasted spices (cinnamon, cloves, star anise). Once you have the broth down, the only other things you really need to make yourself a bowl of pho are rice stick noodles and fish sauce–and, ideally, hoisin sauce and Sriracha. Thankfully, we have a fully stocked pantry. Of course, adding fresh cilantro, scallions, basil, lime, and jalapeño will truly complete the dish. Suprisingly, I found the whole thing pretty easy to make. Don't get me wrong, if there was a Vietnamese restaurant down in the local town, I'd be there every weekend. After all, the broth does need at least five hours to simmer away, but think about it this way: All you have to do is keep an eye on it to make sure it doesn't boil. (The reason why you don't want it to boil is because that clouds the broth, and what you want to achieve is a crystal-clear broth. I've found that dropping in a thick chunk of daikon radish helps, although I didn't have it on hand.)
Print

Simple Pho: Vietnamese Beef Noodle Soup
---
Description
Learn the secrets to a simple, flavorful pho broth. Flavors are packed with cilantro, lime, basil, and fish sauce.
---
Broth
3

lbs. of beef bones

2

lbs. of oxtail

1

beef shank (looks like osso bucco with a marrow b

one

in the center)

1

lb. of flank steak

1

lb. of brisket

2

large yellow onions, split in half

1

large piece of ginger, split in half length-wise

1

cinnamon stick

3

whole cloves

3

star anises

1 teaspoon

of whole black peppercorns

1/4 cup

of fish sauce
Sea salt
Full Serving
1

package of rice stick noodles
A bit of oil, so that the noodles don't stick while they cook
Cilantro, chopped
Scallions, chopped
A few sprigs of fresh basil

1

jalapeño, thinly sliced

1

lime, cut into wedges
---
Instructions
Place all of the bones and meat in a large stock pot. Cover with cool water and bring to a boil over high heat. Let it rapidly boil for about 10 minutes. The scud and debris should float to the top.
Drain the bones and meat into a large colander in your sink. Discard the water and wash out the pot. Rinse the bones and meat under cold water and return to pot. Cover with cool water. Put on stove over medium-high heat.
Turn on another burner on your stove to medium heat. Using a pair of tongs, place the onions directly on top of the grate and let it brown and char. Turn as necessary. The edges of the onions should turn black. Add to stock pot. Do the same for the ginger.
Next, heat a frying pan over medium-high heat and add the cinnamon stick, whole cloves, star anise, and whole black peppercorns. Stir around with a wooden spatula until toasted and fragrant. Turn off heat and add spices to stock pot, along with 1/4 cup of fish sauce. (If you happen to have a chunk of daikon radish handy, you can drop it in too. It helps keep the broth clear.)
Let the broth simmer for 5 hours, occasionally skimming any additional debris that floats to the top. Do not let it come to a boil, as that will cloud the broth. (You can let it simmer for however long you want, but I find that 5 hours is suffice.)
After 5 hours, taste the broth and season with salt if necessary. Remove the bones and discard. (If you have a dog, though, save them as a treat for him/her!) Lift out the beef shin, oxtails, brisket, and flank steak and place in a large bowl. Pick off the meat, either slicing or shredding and set aside to add to your soup bowl.
I make the rice stick noodles in batches when I'm ready to serve. Fill a small pot with water and a drizzle of oil so that they don't stick together. Bring to a boil and cook the noodles according to recommended cooking time on the package. One bundle of noodles per person should do. Once the noodles are cooked. Drain and place in bowl immediately.
Arrange a small variety of the different types of cooked beef into each individual serving bowl. (For the picture above, I only used shredded flank steak.) Sprinkle with chopped cilantro and scallions. Ladle the hot broth on top. Tear a few fresh basil leaves on top. (Sadly, basil wasn't available at the time I made this!) Add fresh jalapeño slices, if you want a spicy kick. Give it a spritz of fresh lime juice. Hoisin sauce and Sriracha are optional.
Category:

Main

Cuisine:

Vietnamese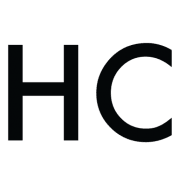 Jessica Dang
Jessica Dang is a freelance writer, blogger, and social media consultant based in New York City. She is currently developing Single Girl Dinner, an online community and resource of dinner ideas for young independent women living in the city. She enjoys reading menus, dining at the bar, and experimenting in the kitchen when no one's looking. When it comes to food, she can't resist uni, foie gras, caviar, or Popeyes' fried chicken.