This hummus is more labor intensive than some recipes for the popular spread, but the result is super smooth, like the stuff you get at a Middle Eastern restaurant.
By Jess Lacey

Silky Smooth Hummus
This hummus is more labor intensive than some recipes for the popular spread, but the result is super smooth, like the stuff you get at a Middle Eastern restaurant.
Author:
Jess Lacey, adapted from Jerusalem by Yotam Ottolenghi and Sami Tamimi
Ingredients
250g dried chickpeas
1 tsp bicarbonate of soda
4 heaped tablespoons Tahini paste
Juice of 1 lemon (approximately 4 tablespoons)
4 cloves of garlic, finely chopped
70-100ml ice cold water
1½ teaspoon salt
2 teaspoons roasted and ground cumin
2 teaspoons paprika
1 tablespoon toasted pinenuts (optional)
Olive oil, to taste
Instructions
The night before you want to make the hummus, leave the chickpeas to soak in a pan of water, with at least twice as much water as chickpeas.
The next day, drain the swollen chickpeas
Heat a saucepan large enough to accommodate the chickpeas and 1.5 litres of water over a high heat.
Add the chickpeas and the bicabornate of soda and cook for 3 minutes, stirring constantly.
Add 1.5 litres of water and bring to the boil.
Simmer the chickpeas for 20-40 minutes until soft but not mushy.
Skim off the foam and chickpea skins every few minutes while they are cooking.
Drain the chickpeas once they are soft.
You'll probably still have chickpea skins mixed in, so fill the pot with cold water and tip the chickpeas in.
The remaining skins should float to the top and you can either pour them out or remove them with a slotted spoon.
Blend the chickpeas and garlic in a processor or with a stickblender (which worked fine for me) until smooth.
Add the tahini, salt and lemon juice and blend.
Finally, add the iced water bit by bit (I didn't need the entire 100 mls) and blend until you get a smooth paste.
Leave to rest for 30 minutes for the flavours to come together.
Serve sprinkled with the cumin, paprika and pinenuts, and drizzled with olive oil.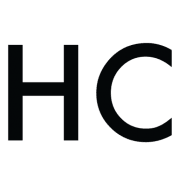 Jess Lacey
Jess Lacey is an Irish food blogger and soon to be lawyer. She has found a home in London, Dublin, Leiden, Melbourne and Aarhus. After a brief foray into the world of Michelin starred cooking, she decided to keep cooking and food as relationships based purely on passion rather than income. She travels frequently, and justifies this by writing about it. More of her musings and recipes are available on her blog, Canal Cook.