Tomato and Cauliflower Tart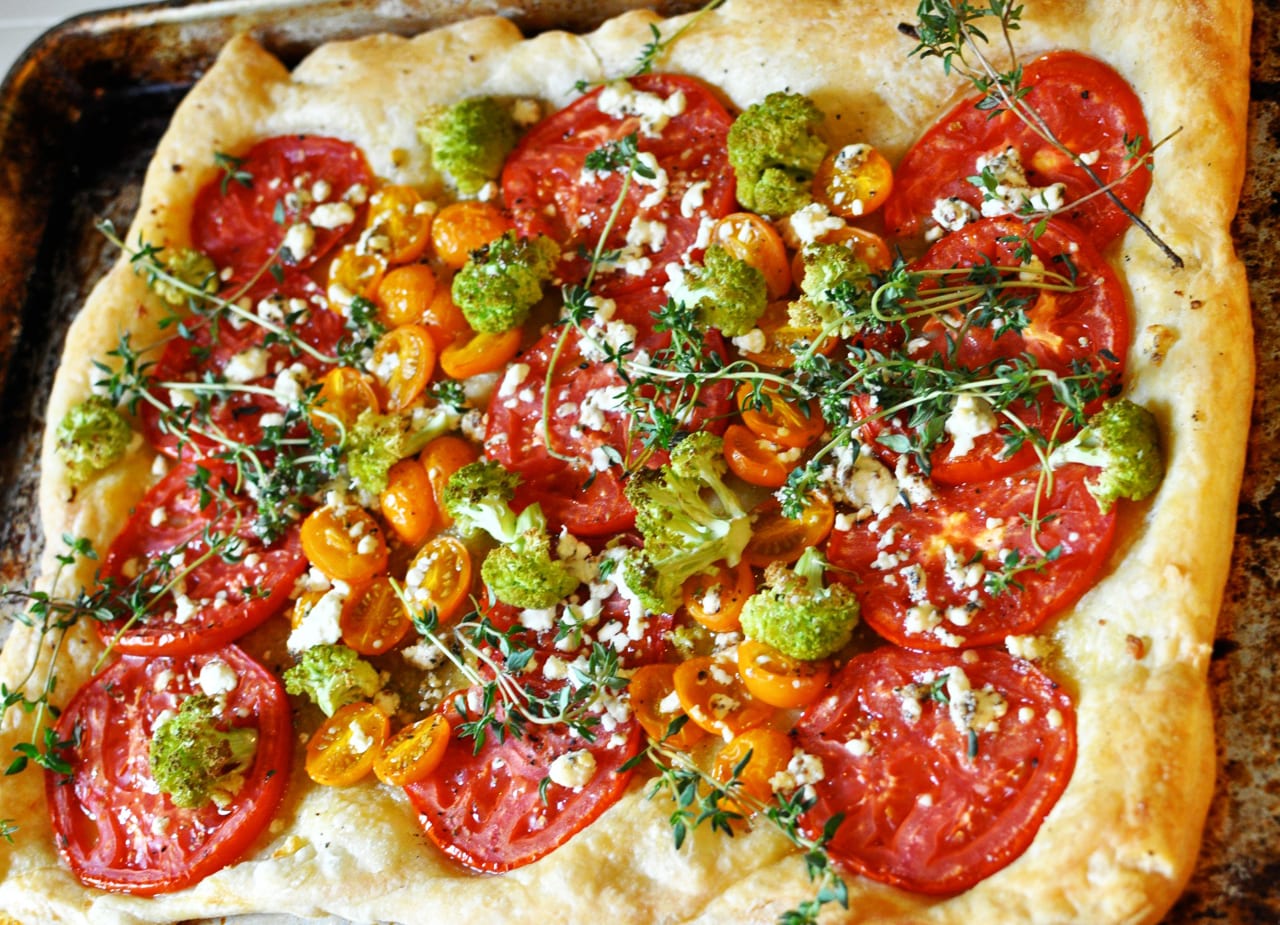 This tart is the perfect way forum to feature fresh tomatoes before the summer fades into fall.
By Jerri Green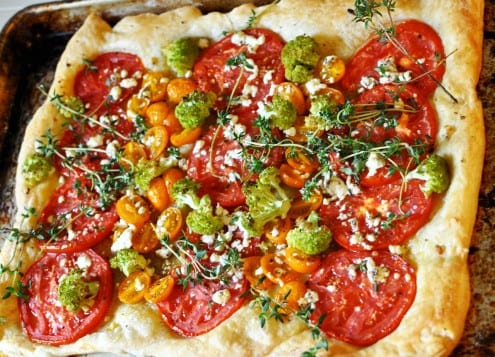 Tomato and Cauliflower Tart
This tart is the perfect way forum to feature fresh tomatoes before the summer fades into fall.
Ingredients
1 sheet of puff pastry, thawed
½ a large tomato, sliced
a handful of cherry tomatoes, halved
1 small head of green cauliflower
⅓ cup of crumbled goat cheese
several sprigs of fresh thyme
Instructions
Preheat the oven to 400 degrees.
Prep a large baking sheet with non-stick spray.
Roll out the dough into a ¼ inch thick rectangle.
Use flour as needed to keep dough from sticking to working surface and rolling pin.
Top pastry with tomatoes, cauliflower, and cheese.
Bake for 20 minutes until crust is golden.
Top with fresh thyme and serve while warm.
Jerri Green
Jerri Green is a vegetarian that lives with and loves a self-proclaimed carnivore. She makes meals work for everyone while juggling the mounting demands of motherhood. Nothing fancy but always fresh, she draws on her southern heritage to bring satisfying food to the table each and everyday.