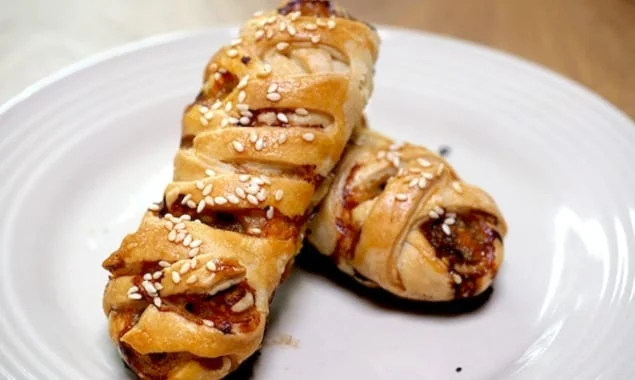 It is like a zesty jambalaya weaved into a delicious puff pastry roll. Dip in your favorite mustard or hot sauce and you've got gumbo to go.
By Ariel Rebel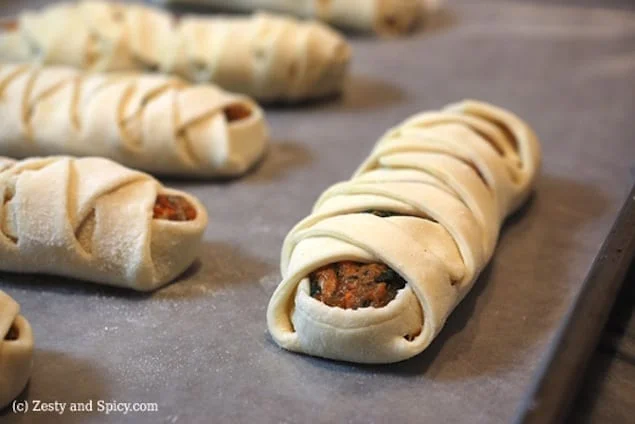 Serve these delicious puff pastry sausage and shrimps with Dijon mustard, regular mustard or ketchup depending on what you prefer!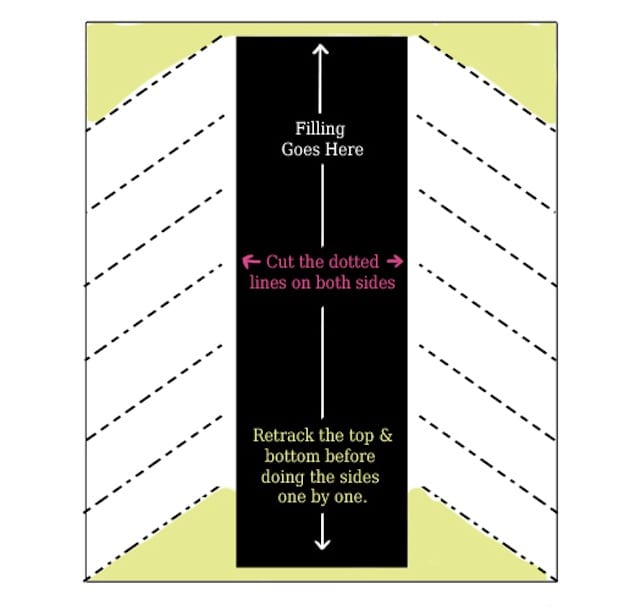 Shrimp and Sausage Rolls
It is like a zesty jambalaya weaved into a delicious puff pastry roll. Dip in your favorite mustard or hot sauce and you've got gumbo to go.
Ingredients
For the Filling:
9 raw shrimps, skin, vein and everything else removed
8 roasted garlic cloves
½ tightly packed cup of freshly chopped basil leaves
¼ teaspoon of fish sauce
½ teaspoon of cane sugar
1 teaspoon of low sodium soy sauce
6 tablespoon of VERY FINELY chopped carrots
3 tablespoon of VERY FINELY chopped celery
¼ teaspoon of ginger powder
Inside membrane of 2 small sausages
For the Egg Wash:
1 egg
1 tablespoon of water
For the Garnish:
Instructions
Pre-heat your oven at 350. Line a parchment paper on a baking sheet.
Mix all the ingredients for your filling in a food processor and blend everything together till it becomes a nice and smooth paste. In another small bowl, prepare your egg wash by whisking the egg and water, reserve in the fridge till the end.
Roll your pastry dough (making sure it's always cold – never let your puff pastry get to room temperature – I usually work with a cold ice pack on the side) and make a few rectangles or squares of dough, the size you want.
Time to add your filling and roll your pastry, follow the graphic above for the easy technique.
Brush with your egg wash, sprinkle some sesame seeds on the top and bake at 350 for 45 minutes or till the crust is golden brown.
Serve with any dipping sauce you want but I like mine with either ketchup of Dijon mustard!
Notes
Since you can find a lot of different styles of sausage… If, during the cooking process, you find there is a lot of juices coming out of the pastry, you can move your rolls on the paper to make sure it doesn't boil in juice and make the dough saggy.
Ariel Rebel
Canadian food blogger, model and web designer Ariel Rebel was born in Montreal in 1985. Her love for food started at a young age by looking at her grand mother cooking pie after pie while she was trying to steal some uncooked dough from the counter. Ariel inspiration for recipes comes from her French Canadian roots mix with all her traveling memories and the countless hours she spent running around Montreal to taste all the different culinary cultures. Her passion for cooking big dinners for her friends and family never ceases to increase every year and that's what motivate her to keep learning new skills while experimenting in her kitchen at much as she can. On her blog (ZestyandSpicy.com) Ariel shares with the world her passion for flavorful and healthy recipes while blogging small pieces of her life as a model and a web entrepreneur.