Dark chocolate makes these brownies rich and fudge-y. The batter is layered with a salted caramel before it is baked for ultimate decadence.
By Jess Lacey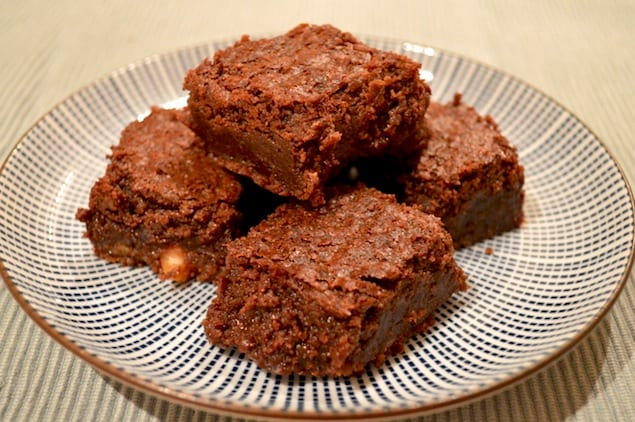 I'm not going to lie to you. These are only the second best brownies I've ever tasted. The coveted best brownie in the world prize goes to Paul A Young's brownies in London, which haunt my dreams. I don't really have much of a sweet tooth. Nine times out of ten I'll take a cheese board over dessert, but like every breathing human old enough to consume solid food, I can't say no to a good brownie. I also don't bake a lot, for much the same reason, but when I do, I want perfect results and this recipe gave me that.It's ever so slightly adapted from The Boy Who Bakes.
These are the perfect chewey, gooey, fudgey kind. I have no time for cakey brownies. They're a waste of time,effort, hope and chocolate. One of the handiest things about these are that they actually improve after a day or so, which makes them perfect for do-ahead baking. The original recipe says it makes 12, but I probably got about 20 out of mine because a small two or three bite square is actually plenty with something this rich. They were happily demolished in my office in no time at all. If you're not bothered making the salted caramel, these will still be great without it.

Salted Caramel Brownies
Dark chocolate makes these brownies rich and fudge-y. The batter is layered with a salted caramel before it is baked for ultimate decadence. slightly adapted from The Boy Who Bakes .
Ingredients
Salted Caramel Filling
175g sugar
150ml double cream
10g unsalted butter
large pinch of flaked sea salt
Fudge Brownies
180g plain flour
¼ tsp salt
1 tsp baking powder
320g dark chocolate/milk chocolate mix (I used ¼ milk chocolate, ¾ 65% dark chocolate)
150g unsalted butter
350g light brown sugar
Salted Caramel
2 large eggs
120g natural yoghurt
1 tsp vanilla extract
Instructions
Make the caramel by melting the sugar in a medium sized saucepan over medium high heat until it turns a copper brown coin type colour.
Add half the cream and salt, it will bubble up a bit,so be careful.
Add the remaining cream, remove from the heat and stir.
Mine went a little bit lumpy in parts, but it all melted again once it was in the brownie.
To make the brownies melt the chocolate and butter in a heatproof bowl over a saucepan of simmering water.
Stir to combine properly once melted.
Leave to cool a bit and add in the eggs,yoghurt and sugar and beat well until smooth.
Sieve in the flour, salt and baking powder.
Add the vanilla extract.
Pour half the brownie mix into a parchment lined brownie tray.
Add the caramel in as smooth a layer as you want/can manage (mine was just dolloped around the place).
Pour the remaining brownie mix on top.
Bake at 180C for 30 minutes until a skewer just comes out with a couple of damp crumbs.
It may look uncooked because it's bubbling, but that's just the layer of caramel, it will look more properly set once it cools.
Leave to cool completely before cutting.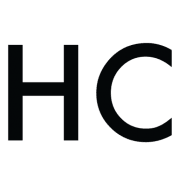 Jess Lacey
Jess Lacey is an Irish food blogger and soon to be lawyer. She has found a home in London, Dublin, Leiden, Melbourne and Aarhus. After a brief foray into the world of Michelin starred cooking, she decided to keep cooking and food as relationships based purely on passion rather than income. She travels frequently, and justifies this by writing about it. More of her musings and recipes are available on her blog, Canal Cook.