Denise Sakaki's latest Sense Memory column sings the praises of that all important first meal of the day.
By Denise Sakaki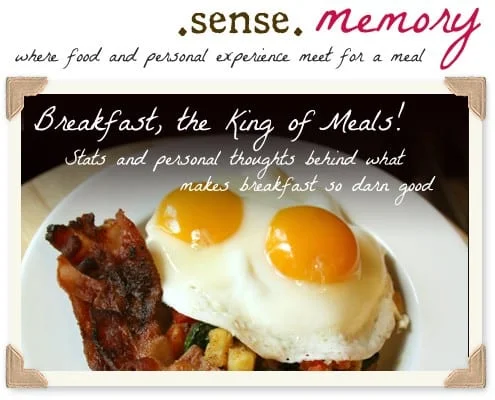 I'm going to come out and say it: Breakfast is the King of Meals. Sure, you rush out the door with nothing but coffee and a frantic look on your face some mornings, but according to a recent USDA study, 44% of Americans eat breakfast daily. The adage of it being the most important meal of the day is maintained by nutritionists, as well as 93% of those breakfast-eating Americans who support the idea that it's the first boost of the day, a caloric breaking of one's fast to help to maintain energy and curb cravings later. But it's not all numbers that make breakfast significant. The same USDA study revealed nearly 60% of American breakfast-eaters have it at home, and nearly 80% have it with their children.  Breakfast is a ritual, and it frames our relationship with food and the people around us.
There's no doubt this morning meal is big business. Kellogg Co., the maker of breakfast cereals that likely powered most early Saturday morning cartoon-watching, remains the top seller– over two billion dollars' worth of corn flake-rice puff-marshmallowy goodness are sold in a year, and few can admit to not having dined on a fine bowl of cold cereal at all hours of the day. Diner-style restaurants like Dennys and IHOP, as well as fast food chains like SONIC Drive-In and Jack in the Box serve breakfast all day, with 21% of all fast food sales being breakfast items.
I've indulged in pancakes and bacon for dinner more times than I can count, but it was popularized on the 2001 television comedy series, Scrubs, about doctors in residency working all hours of the day and night. They regularly threw around the term, Brinner, aka, breakfast for dinner, because really – who wouldn't want a fresh- cooked breakfast waiting for you after a long day? Not uncommon for people with odd schedules, we are still creatures of habit seeking familiar comforts — just because it's late at night, you can still start or end the day with eggs, sunny side up.  "It's the meal that always sounds good, regardless of time," says Jason Beck, who works at a video game studio in Seattle and understands long hours.
Breakfast is a flexible meal, appealing to many tastes. It tends to be more affordable on menus, an opportunity to experience a restaurant in a more pocket-friendly way. As the morning ambles into the afternoon, the meal becomes brunch and breakfast gets to feel a little more grown-up. I asked Stevi Deter, cocktail aficionado and blogger behind Two at the Most, why breakfast is so popular. She explains, "I'm more of a 'brunch is the ultimate meal' kind of girl. Because you get to eat breakfast with a cocktail." Coral, world traveler and gourmand behind Curious Appetite describes how a bubbly glass of Prosecco is the finishing touch for "eggs and bacon synergy." A grown-up beverage makes a morning meal a little more sophisticated, and I'm the last to object over a meal making drinking in the morning socially acceptable.
"Breakfast is comforting," says Catherine Reynolds of food and wine newsletter Queso y Vino. She points out her favorite, dim sum, a bite-sized cultural flair to breakfast, with the warm familiarity of a shared meal. The comfort factor and the sense-fulfilling experience of food came up with many when I asked why breakfast was a favorite. Jennifer M., a research associate in San Diego, breaks dietary rules when it comes to breakfast. "I love having bread! Being gluten-free, if I do any bread, it's more than likely with breakfast. Toasted goodness crunch with the savory bacon and creamy eggs – 'Homer Simpson drool.'" It can be a meal revered like a religion, as Jennifer F., a self-proclaimed breakfast fanatic in Seattle sums it up nicely: "It really is one of the best meals of the day – proteins and sticky sweetness all rolled together for one meal." While she can't quite explain the logic, the love affair with breakfast can't be quantified in numbers, it's the meal that is all things to all people's tastes and cravings, with the freedom to be enjoyed at any hour. Long live Breakfast!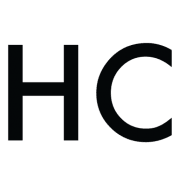 Denise Sakaki
Denise Sakaki is a freelance food writer and photographer who is always searching for the connections between food and personal experience. She is the creator of the food blog Wasabi Prime and contributor to Serious Eats, 425 Magazine and Drink Me Magazine.