The crispy skin of the chicken thighs pairs perfectly with the creaminess of the sauce. The balance of texture and flavor makes for the perfect mouthfeel. Plus, this dish will keep you warm on a cool night.
By Jennifer Post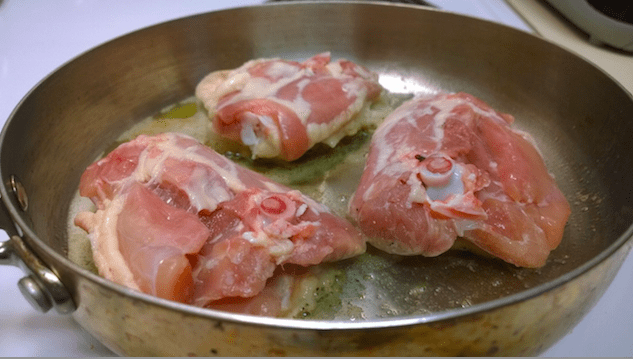 This is a great recipe for a cool night in with good company. As a main course, this is an affordable meal and would be the perfect dinner for a cozy weekend at home.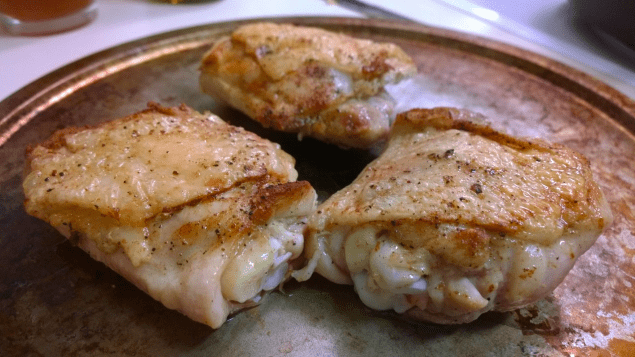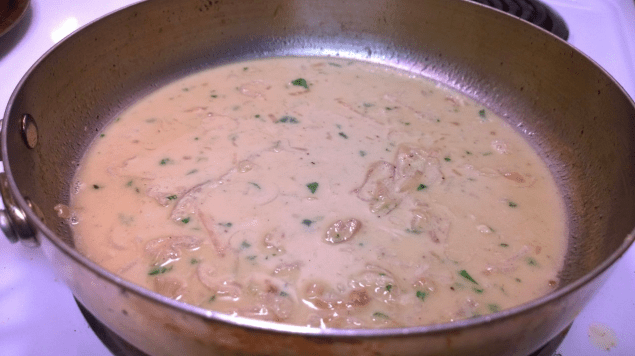 See Also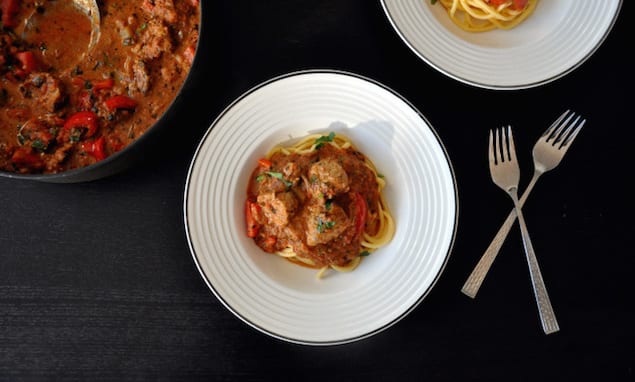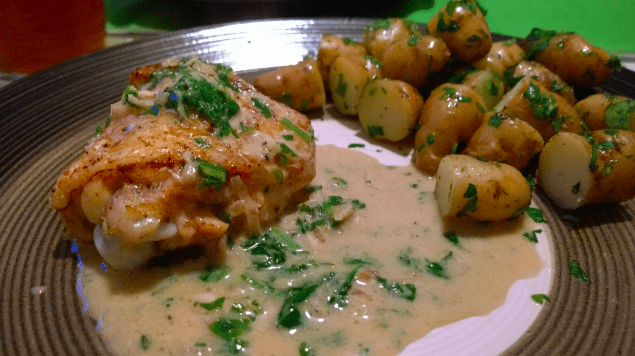 Savory Roasted Chicken Thighs with Creamy Shallot Sauce
A recipe for a cool night in with good company. This main course is affordable and would be the perfect dinner for a cozy weekend meal.
Ingredients
Chicken
3 bone in, skin on, chicken thighs
2 Tbsp olive oil
2 Tbsp butter
salt and pepper
Creamy Shallot Sauce
1 clove of garlic
1 large shallot
¼ + ½ C of unsalted chicken stock (I'll explain)
2-3 Tbsp half and half
Salt and pepper
Instructions
Chicken
Salt and pepper the skin of the chicken thighs
Melt olive oil and butter in a pan (preferably stainless steel or other non, non-stick pan) over medium-high heat
While butter and olive oil is melting, pre-heat oven to 375 degrees
Place chicken thighs, skin side down, in pan
Once chicken moves freely and doesn't stick to pan, you can check to see if it is browned enough
When chicken is sufficiently brown, roast in oven for 20 - 25 minutes, or until cooked completely
Creamy Shallot Sauce
While chicken is roasting, add more olive oil to same pan chicken was cooked in
Mince garlic and shallot, then sauté over medium heat until tender, for about 2 minutes
Add ¼ cup of the chicken stock to deglaze the pan
Turn heat up to medium high and let it reduce until thickened
Add other ½ cup of chicken stock and let simmer again until thick
Take the pan off the heat and add the half and half, then put back on the stove
Simmer for 2 minutes, add salt and pepper to taste, and sauce is done!
Jennifer Post
As a journalist, Jennifer loves the opportunity to write about almost anything. As food is her first love, being able to write about food is more than she could have dreamed. She is always on the hunt for recipes, restaurants, and anything else food related!