A Dutch-Indonesian fusion dish made with delicious marinated pork and a sweet and spicy peanut sauce.
by Ena Scheerstra
The original Indonesian satay (also sate or sateh) consists of seasoned or marinated cubes or strips of meat on a bamboo skewer, grilled and served with a sauce. Nowadays it is also very popular in other (Southeast) Asian countries and abroad, and is made with about anything that can be cooked on a stick: chicken, goat, beef, pork, mutton, fish, prawns, squid, minced meat, liver, tofu and even vegetables, with different seasonings and marinades (often regional varieties) and different sauces. Side dishes are white rice (nasi putih), cubes of sticky rice (lontong) or rice steamed in woven palm leaf pouches (ketupat), and cucumber, raw onion or cucumber pickle (atjar ketimoen).
The Dutch variation on satay is quite similar to Indonesian satay: the seasonings are quite similar to basic Indonesian ones, pork or chicken is used, only the sauce and sides are different. Satay sauce in the Netherland refers to a quite thick, sweet and spicy peanut sauce, while Indonesian satay can also have kecap (Indonesian soy sauce) based and sambal based sauces. Satay with peanut sauce, french fries, baguette and a salad is a popular dish in simple restaurants (eetcafé's, literally eating pubs) and other places where they serve simple food; satay with peanut sauce, krupuk and rice is a popular take-away dish at Chinese restaurants (Chinese restaurants usually also serve a selection of Indonesian dishes). And in the freezer section of the supermarket all kinds of ready made (pork, chicken, sweet, spicy) satay in peanut sauce are available (usually promoted as snack food).
The recipe below gives a delicious and fragrant marinade for pork satay, although it would also work for other kinds of meat. Traditionally, sateh is grilled on the BBQ or even over an open fire, but that is not always possible. An alternative is to grill them in the oven, but I prefer to bake the satay in a frying pan, as it gives the best result for me. And usually I don't bother to fuss with the skewers, if you're not grilling the satay anyway they will taste delicious with or without sticks. Not having to skewer the meat spares a lot of time. The satay sauce below is very Dutch. I usually accompany this dish either with a simple nasi goreng (without any meat in it), or with white rice, krupuk and atjar.
Print
Satay with Peanut Sauce
A Dutch-Indonesian fusion dish made with delicious marinated pork and a sweet and spicy peanut sauce.
Author:

Ena Scheerstra

Prep Time:

2 hours 45 mins

Cook Time:

15 mins

Total Time:

3 hours

Yield:

2

-3

1

x
Satay
300 g

pork loin or fillet

1

small onion

2

cloves of garlic

2

kemirinuts (candlenuts)

1

small red chili

1/4 tsp

trassi

1/2 tsp

ground coriander seeds (ketoembar)

1/2 tsp

turmeric (koenjit)

1/4 tsp

galangal (laos)

1/2 tsp

salt

1 tbsp

oil

1 tbsp

palm sugar

1 tbsp

boiling water
small cube of creamed coconut (santen)
juice of

1/2

a lemon
Peanut sauce
100

ml water

100 g

peanut butter (all natural, not sweetened)

1 tbsp

lemon juice

1 tbsp

kecap manis (sweet Indonesian soy sauce)
pinch of ground ginger
Instructions
Chop the onion and the garlic. Place in a mortar and pestle, and grind into a paste. Transfer to a bowl. You can do this in a small food processor, but I think it is more fun to do it by hand.
Place the kemirinuts and chili in the mortar and pestle, grind into a paste and transfer to the bowl.
Dissolve the creamed coconut in the boiling water and add to the bowl.
Add all the other ingredients for the satay into the bowl, except the meat. Mix well.
Slice the pork into strips or cubes, add to the bowl and mix well with the marinade. Cover and leave to marinate for 2 hours. The marinade is very fragrant, so make sure you cover the bowl very, very well before you place the bowl in the fridge, otherwise your fridge and everything in it will smell like satay.
Make the satay sauce. Place everything together in a small pan and warm on low heat until the peanut butter has dissolved and the sauce is slightly thickened. Stir regularly to prevent sticking/burning.
Cook the satay. Skewer the meat if you want to.
Heat a non-stick frying pan on medium heat. Place the pieces of meat or the skewers in the pan together with the marinade, cooking on medium heat until slightly brown and cooked through. Cooking on high heat will burn the marinade.
Serve with the peanut sauce and the cooked marinade.
Notes
In the Netherlands you can buy kemirienut paste at the toko or the Asian supermarket. If you can't find it, use 2 tablespoons of cashew nuts.
Trassi (or belacan) is fermented shrimp paste. The smell is disgusting, but it works like anchovies in some European dishes, you can't taste or smell the yuckiness after cooking the dish. If you can't find it (it should be available in Asian supermarkets), just leave it out.
If you can't find palm sugar (it should be available in Asian supermarkets), substitute with (dark) brown sugar.
If you can't find kecap manis (it should be available in Asian supermarkets), substitute with Chinese soy sauce (not Japanese!!) and a teaspoon palm sugar, brown sugar or treacle.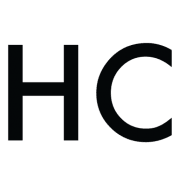 Ena Scheerstra
Ena Scheerstra has a lifelong love for food and cooking, starting to collect cookbooks at age 10. She spends most of her free time on cooking and everything food related. She is a strong believer of honest food, produced sustainable and sourced locally, and cultures her own vegetables on her balcony and in her small allotment. Her blog is very internationally orientated, reflecting the variety of food she cooks, but on Honest Cooking she is focusing on showing the world the wonders of Dutch food.