An awesomely salty, sweet treat that's perfect for the road.
By Louisa Allan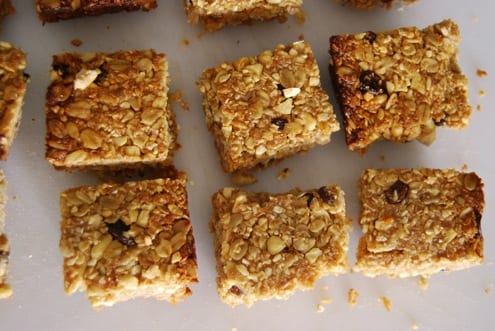 Salted Cashew and Coconut Muesli Slice
An awesomely salty, sweet treat that's perfect for the road.
Ingredients
1⅔ cups quick cook oats
⅓ cup brown sugar
½ a tsp salt
⅓ cup whole wheat flour
1½ (225g)cups salted cashews, chopped
1 cup desiccated coconut
½ cup raisins
⅓ (100g) cup peanut butter
6 tbs (120g) butter
¼ cup + 2 tbs (100g) honey
1 tbs water
Instructions
Preheat the oven to 180C. Grease and line a 20cm x 20cm square cake tin with baking paper. Make sure it comes up the sides.
Mix the dry ingredients together in a big bowl.
Then, melt the butter, honey and peanut butter together over medium heat in a saucepan. When it's melted and everything is combined, add it to the dry ingredients, along with the water and stir really well.
When it's all combined, tip into the prepared pan and press down with the back of a spoon. Bake for 30 to 40 minutes. A bit of browning at the edges is OK.
Place on a wire rack to cool completely before lifting out and slicing. If it crumbles as you're slicing, put it in the freezer for half an hour, then try again. This makes around 20 slices. Freezes really well.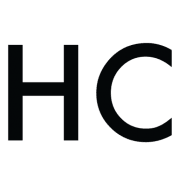 Louisa Allan
Based in Melbourne, Australia, Louisa Allan cooks, writes and test recipes. And she does it all for you. You can find more of her recipes and rants on her blog, Cuisine Diplomatic.