Served alongside a winter slaw, this Tripolitan Jewish dish plays perfectly with sweet, spicy, and citrus.
By Amy Endemann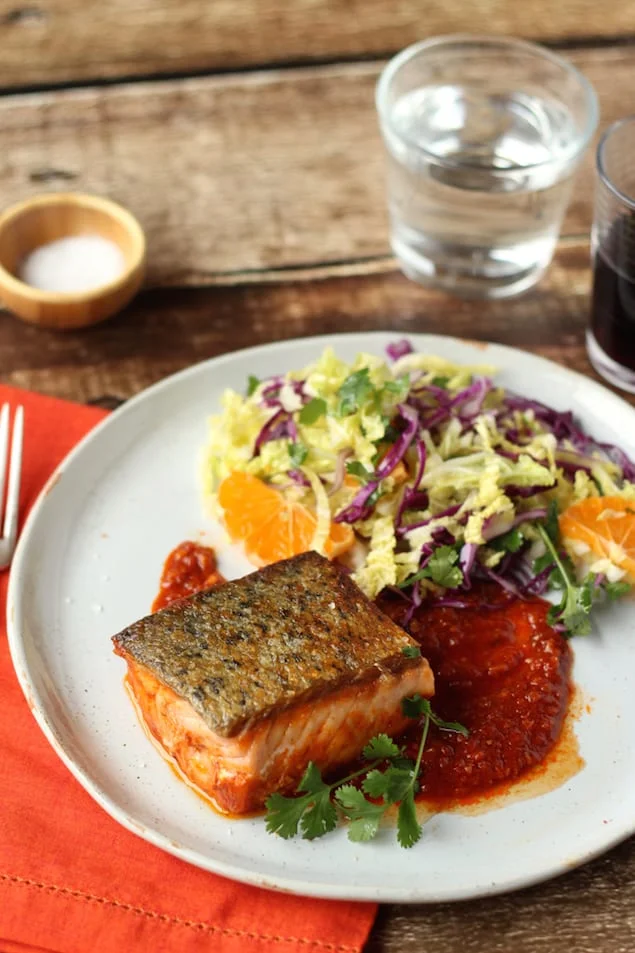 This is a dish that we've been cooking in the test kitchen at the meal delivery service I'm helping to launch. In my opinion, it is far and away the most delicious thing our chef has cooked up.
My version is the bastard child of Chef Justine's recipe and the one from my patron saint Yotam Ottolenghi, from his book Jerusalem. Chraimeh is a classic dish from the Tripolitan Jews, and is traditionally served at room temperature or slightly warm. The sauce is sweet, spicy, bright with lemon, and rich with complex, warm spices. Play with the amount of lemon, chile and sugar to hit just the right balance of flavor.
See Also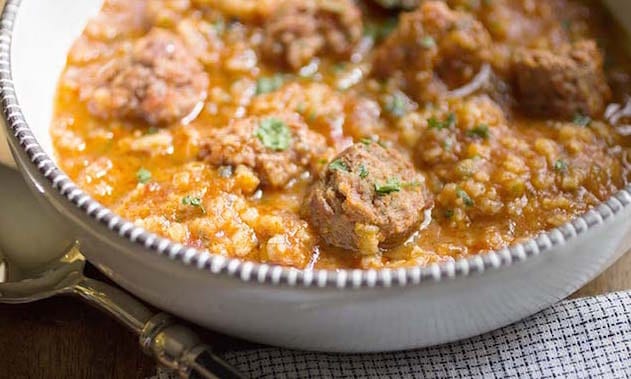 You can add couscous or rice, or keep it clean with just some crunchy winter slaw, plus it is easy to throw together on a weeknight.

Salmon with Spicy Chraimeh Sauce
Served alongside a winter slaw, this Tripolitan Jewish dish plays perfectly with sweet, spicy, and citrus.
Ingredients
Salmon
olive oil
4 salmon filets
3 Tbs flour
6 cloves garlic, chopped
2 shallots, chopped
1 hot green chile, diced
½ tsp Aleppo chili flakes (you can sub in ¼ tsp regular red pepper flakes)
2 tsp sweet paprika
1½ tsp cumin
¼ tsp cinnamon
⅔ cup / 150 mL water
3 Tbs tomato paste
2 tsp sugar
2 lemons (use one for sauce, half of one for slaw, and the remaining half for serving)
Salt and pepper
Slaw
½ savoy cabbage, sliced thin
½ red cabbage, sliced thin (or use cole slaw mix instead of each cabbage)
3 Satsuma oranges, peeled and sliced into half moons
handful of cilantro, leaves picked and chopped roughly
1 Tbs olive oil
½ lemon
To serve: Couscous or rice (optional)
Instructions
Fish:
Heat skillet on medium high and add 2 tablespoons olive oil. Season flour with a little salt and pepper. Pat fish dry with paper towels and dredge on all sides in flour. Place salmon skin-side down into hot pan and sear about 2 minutes on each side. Salmon should only be browned on both sides, but not cooked through. Set aside.
Place garlic, shallot, chile, and spices and 2 Tbs olive oil in a food processor and blitz til a thick paste forms.
Discard oil in the pan and return pan to stove. Turn heat to low and add 2 Tbs fresh oil. Once hot, add spice paste and fry for about 30 seconds. Add water and tomato paste. Bring to a simmer and add sugar, juice from 1 lemon, ¾ tsp salt and a grind of black pepper.
Return fish to pan, skin-side up, and cook until fish is cooked through, about 4 minutes.
Slaw:
Combine cabbage, cilantro and orange slices in a bowl. Dress with olive oil and lemon juice plus a pinch of salt.
To serve: Place a smear of sauce on the plate and put fish on top, skin-side up. Mound slaw on side. Serve with lemon wedges and some extra sauce on the side.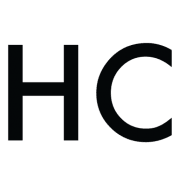 Amy Endemann
Borrowed Salt was sparked by my attempts to cook around the world. The recipes are borrowed from diverse cultures, friends, restaurants, and the experience of cooking in a LOT of different kitchens.