With herbs and nuts, this stunning tea cake has a spectacular flavor. Top with maple glaze and you are set to take your masterpiece to a holiday party.
By Danguole Lekaviciute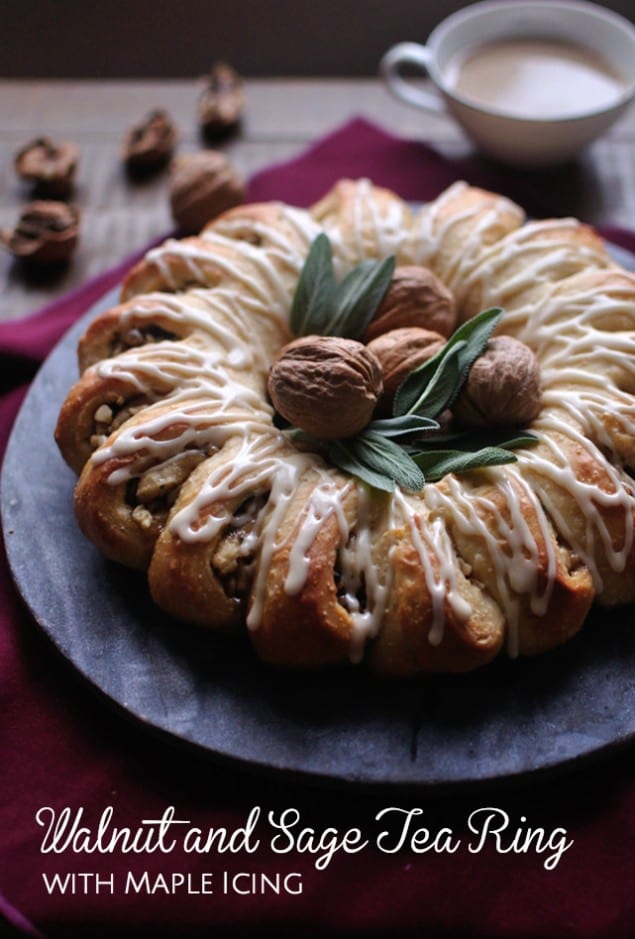 This tea ring is eye-catching. My first attempt at an adaptation of a classic recipe actually ended up having a bit of a cosmetic disaster, but I felt determined enough to make it again. Revisiting the recipe a second time most definitely improved things. Adding a bit of lemon zest and upping the sage took the filling from a solid, nutty flavor with just a hint of herbs to something that really shone: fragrant with sweet, savory, earthy and fall-appropriate vibes, brightened up with citrus. In this season of festive brunches, warm beverages, and loving up on some carbs, it's a great alternative to the usual (and wonderful, I might add) suspects of pumpkin, cranberries, and gingerbread.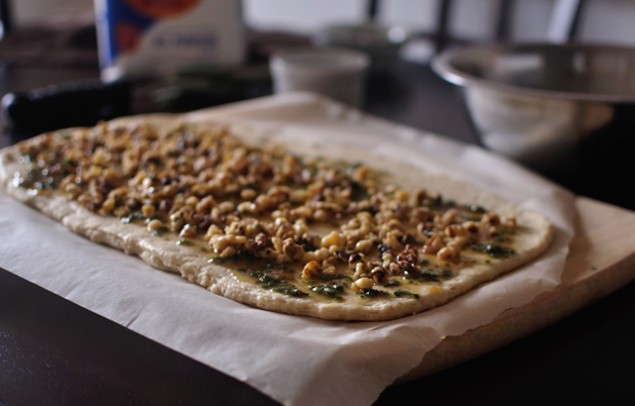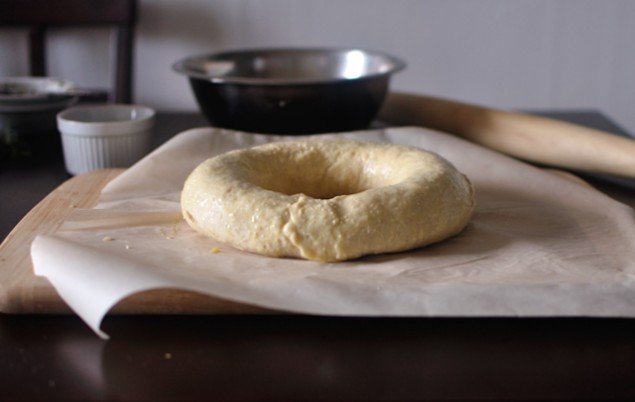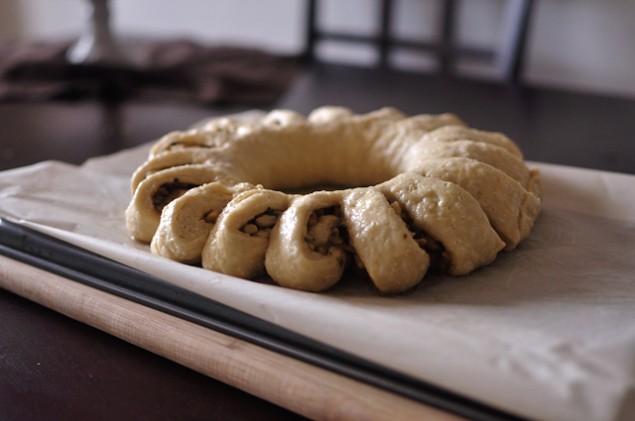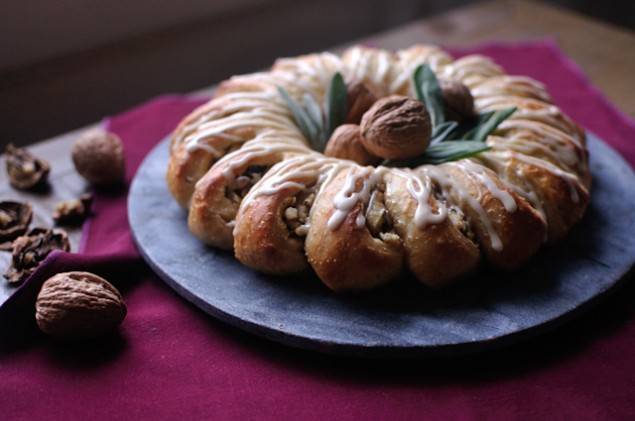 See Also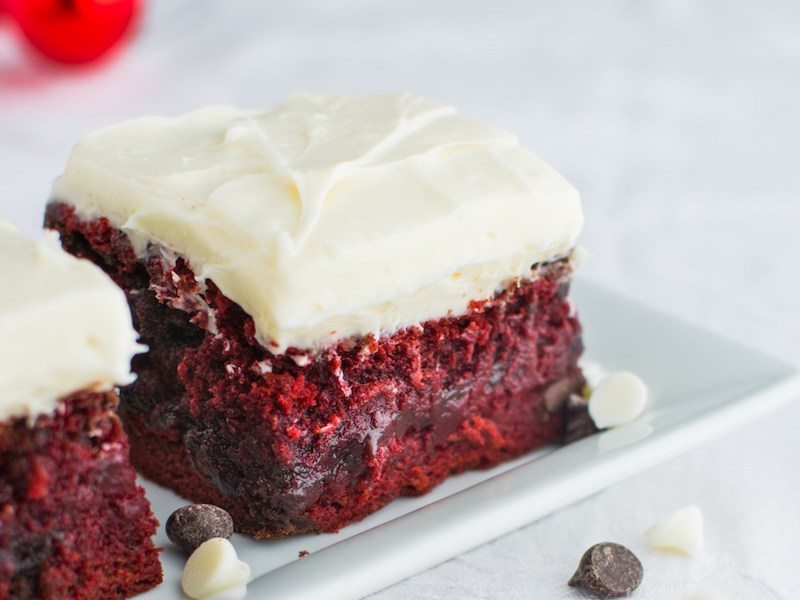 Happy holidays, everyone. I hope your cup runneth over with comfort, joy, and good cheer. And as always, thank you!
Click here for the maple glaze recipe.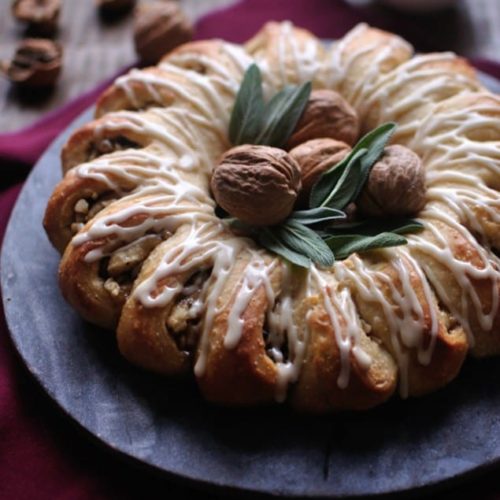 Sage and Walnut Ring with Maple Glaze
Danguole Lekaviciute
With herbs and nuts, this stunning tea cake has a spectacular flavor. Top with maple glaze and you are set to take your masterpiece to a holiday party.
Ingredients
Bread
3 1/4

cups

all-purpose flour

2

teaspoons

instant yeast

1

cup

milk

1/4

cup

granulated sugar

3/4

teaspoon

salt

2

eggs

1 for dough, 1 for egg wash, which is optional
For filling
3

tablespoons

light brown sugar

3

tablespoons

unsalted butter

melted

2

tablespoons

finely chopped fresh sage

1

tablespoon

lemon zest

3/4

cup

chopped walnuts
Instructions
Whisk together 3 cups flour and the yeast in a large bowl and set aside.

Warm up the milk to about 120 degrees Fahrenheit (it should be warm to touch, but not hot). Whisk one egg with the sugar and salt in a medium bowl and slowly whisk in warmed milk. Add this mixture to the flour mixture and use a wooden spoon, then your hands, to knead into an elastic, smooth dough. Add the additional flour, one tablespoon at a time, if necessary to keep dough from being too sticky.

Form dough into a ball and place into a lightly oiled large bowl. Turn to coat, and cover with plastic wrap. Let dough rise until doubled in size, 2 hours or so.

Punch down dough and roll out into a 12x18-inch rectangle on a large piece of parchment paper. Combine the light brown sugar, melted butter, sage, and lemon zest and spread evenly over the dough. Sprinkle walnuts over the sugar filling.

Roll dough into a roll, starting on one of the long sides. Form into a ring and pinch the ends to secure. The ring will probably be thicker toward the middle; use your hands to stretch and even it out. It doesn't have to be perfect.

If using an egg wash, whisk together the other egg with a couple tablespoons of water and brush all over the surface of the ring.

Use scissors to cut 2/3 of the way into the ring 16 times. It helps to think of it as a clock; start with four cuts at 12, 3, 6, and 9, then make cuts halfway in between those, then once more halfway in between the last round of cuts. Turn each of these sections onto its cut side (it won't lay perfectly flat; again, this doesn't have to be perfect).

Use the parchment paper to transfer ring to large baking sheet. Cover loosely with plastic wrap and let rise for another 45 minutes to an hour, until puffy. Meanwhile, preheat the oven to 375 degrees Fahrenheit.

Bake for 21-24 or so minutes, until golden brown and cooked through. Cool completely before icing.

To make icing, combine powdered sugar with maple syrup and maple extract, if using. Add milk one tablespoon at a time until desired consistency is reached. Drizzle over the tea ring.
Danguole Lekaviciute
A Portland-based eater, drinker, food blogger, writer, and photographer with capital-f Feelings about good, adventurous food, interesting cocktails, stinky cheeses, hot sauce, whiskey, and carbs. I'm trying really hard to like mushrooms. My food blog is 10th Kitchen, where you will find an inordinate amount of ice cream recipes. The heart wants what it wants!