Ewa Sack tells the story of Lucia, and shares her recipe for the classic Swedish lucia bread "Lussekatter".
By Ewa Sack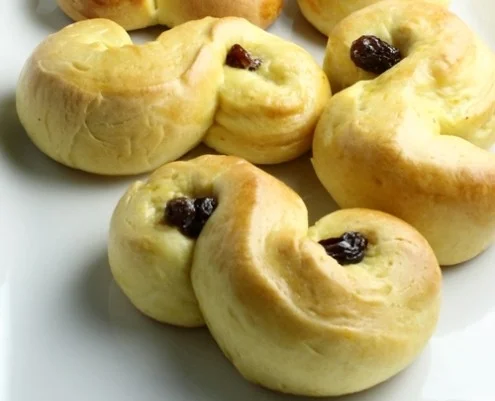 December 13th is St Lucia in Sweden and traditionally you have saffron bread on lucia "Lussekatter."
What is Lucia?

There are a lot of different version of stories and theories of this.  The Lucia tradition can be traced back both to St Lucia of Syracuse, a martyr who died in 304, and to the Swedish legend of Lucia as Adam's first wife. It is said that she consorted with the Devil and that her children were invisible infernals. Thus the name may be associated with both lux (light) and Lucifer (Satan), and its origins are difficult to determine. The present custom appears to be a blend of traditions.
In the old almanac, Lucia Night "winter solstice" was the longest of the year. It was a dangerous night when supernatural beings were abroad and all animals could speak. By morning, the livestock needed extra feed. People, too, needed extra nourishment and were urged to eat seven or nine hearty breakfasts. This kind of feasting presaged the Christmas fast, which began on Lucia Day.
The last person to rise that morning was nicknamed 'Lusse the Louse' and often given a playful beating round the legs with birch twigs. The slaughtering and threshing were supposed to be over by Lucia and the sheds to be filled with food in preparation for Christmas. In agrarian Sweden, young people used to dress up as Lucia figures (lussegubbar) that night and wander from house to house singing songs and scrounging for food and schnapps.
See Also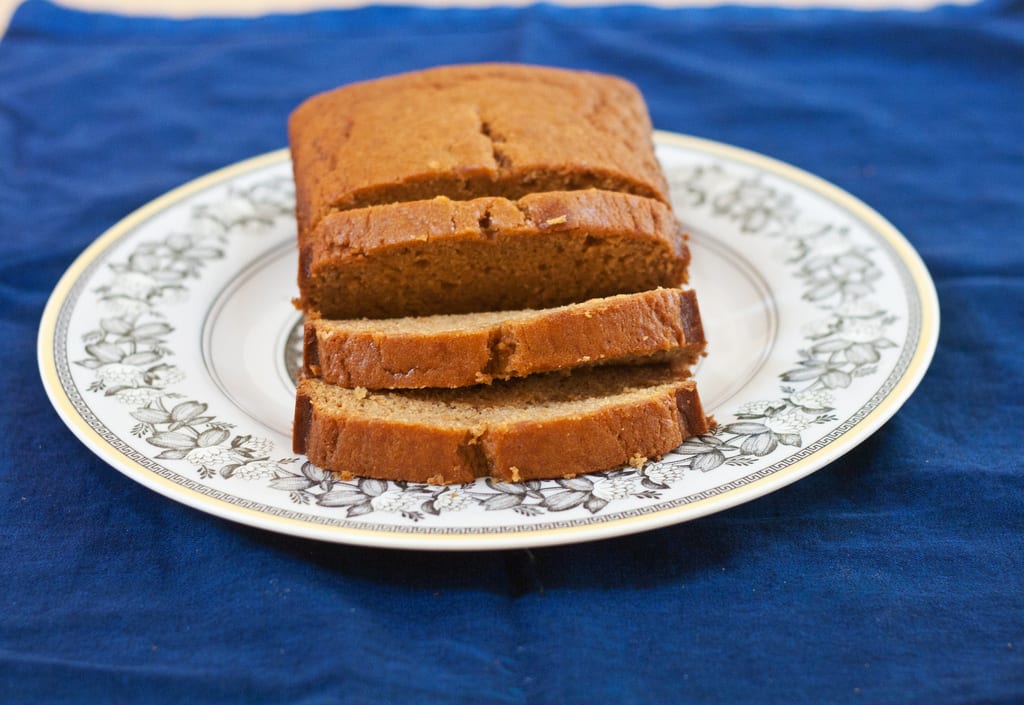 The first recorded appearance of a white-clad Lucia in Sweden was in a country house in 1764. The custom did not become universally popular in Swedish society until the 20th century, when schools and local associations in particular began promoting it. The old lussegubbar custom virtually disappeared with urban migration, and white-clad Lucias with their singing processions were considered a more acceptable, controlled form of celebration than the youthful carousals of the past. Stockholm proclaimed its first Lucia in 1927. The custom whereby Lucia serves coffee and buns "Lussekatter" dates back to the 1880s, although the buns were around long before that.
Print
Saffron Buns "Lussekatter"
---
Author:

Ewa Sack

Total Time:

42 minutes

Yield:

36

buns

1

x
1/4 tsp

saffron

2/3 cup

butter

1 ¾ cup

milk

50 grams

of fresh yeast (note: I use 2 packages of

0.6 oz

)

1

egg
cup of granulated sugar

1 tsp

salt

6 ½ cup

all purpose flour
Raisins for decorating
Egg white to be brushed on before baking
---
Instructions
Use a mortar to grind the saffron to textured powder. Melt the butter and add the milk, making sure that the mixture is a little bit warmer than lukewarm (98 F) and add to a bowl.
Then crumble the fresh yeast into little pieces and add. Then add the rest of the ingredients, adding the flour a little bit at a time until the dough is loosening from the bowl. It should stick together nicely without sticking to the bowl.
Let the dough rise in its bowl (cover with kitchen towel) for about 45 minutes.
Add the dough to a working area (countertop, large table). Knead it lovingly and start rolling it out with a rolling pin. Cut strips of dough, about 10? long and ½ " in thickness, and shape it by rolling it between your hands into a sausage. Alternatively just take a piece of dough and roll it into the above mentioned proportions. Form traditional Lussekatter by creating two opposite spirals. Let the Lussekatter rise for 30 minutes.
Heat the oven to 440 F.
Decorate each individual spiral with a raisin in the middle and brush with beaten egg.
Bake the Lussekatter in the oven for 10-12 minutes at 440F.
Prep Time:

30 mins

Cook Time:

12 mins
Ewa Sack
Ewa was born in Sweden, raised in Asia and now lives in the United States. She has a passion for international flavor and all things related to food. She shares her recipes and her evolving fascination with the global artistry of culinary delights through her blog Delishhh.