Amrita Rawat with an adaption of a classic rocky road pie recipe.
By Amrita Rawat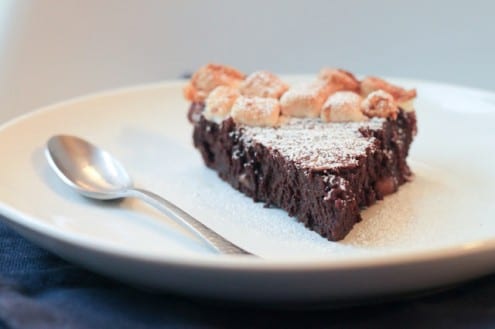 Great Rocky Road Pie Recipe
An adaption of the classic Rocky Road Pie recipe.
Ingredients
4.5 ounces 72% chocolate
6 tablespoons (85g) butter
2 eggs
¾ cup (150g) sugar
¼ cup (40g) flour
3 tablespoons (25g) cocoa powder
½ tsp (2g) salt
½ cup (110g) heavy cream
Handful of walnuts
Handful of mini marshmallows (or more, if you want to cover the entire pie)
Instructions
Preheat oven to 350 degrees F.
Melt chocolate and butter together in a saucepan over low heat.
Separately, combine eggs and sugar and beat until fluffy and pale yellow (about 3 minutes).
Add in the chocolate/butter mixture and beat until combined.
Fold in the flour, salt, and cocoa powder.
Stir in heavy cream on low, or fold it in, making sure there's no white streaks.
Stir in the walnuts.
Pour into a greased pie pan.
Decorate with mini marshmallows.
Bake for 25 minutes or until the pie is puffed slightly and the crust is dry.
Cool on a rack and eat warm or at room temperature.
Lasts in an air-tight container at room temperature for about 3 days.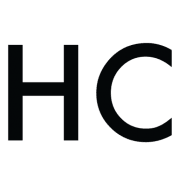 Amrita Song
Amrita Rawat is the author of the blog Chai and Dumplings. Born in India and a lifelong resident of Atlanta, she recently moved to Saint Louis. Her love for food stems in part from its ability to bring cultures together and in part from how darn good it feels to eat a delicious meal. She loves traveling and has eaten her way through cities like Hong Kong, Paris, Budapest, Mumbai, and Shangri-la. Amrita is also a contributor to Sauce Magazine in St Louis.