Scared of Fennel? Don't be. Ewa Sack has a fantastic soup recipe for the fennel novice.
Text And Photos By Ewa Sack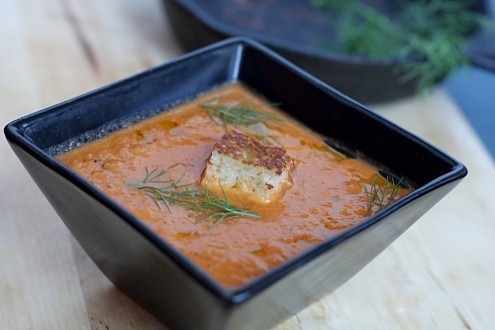 Fennel is one of those vegetables that are pretty intimidating to a few people.  It has a specific anis flavor, and I have to admit I have stayed away from fennel because many folks do not like it. Don't get me wrong I love anis, just like the liqueur Pernot but I feel it is an acquired taste.
A few weeks ago I went to an event where I was served tomato and fennel soup, and it was just delicious.  Since then I have been experimenting with tomatoes and fennel and have a new favorite tomato soup.
There are a few key things here that makes this soup a deep sweet delicious flavor; roasting the tomatoes and caramelizing the fennel. When roasting tomatoes use ripe but firm tomatoes so they don't get soft too quickly. The combination of the flavors of this soup with the roasted tomatoes, caramelized fennel and the garlic is just marvelous.  If you are in a rush you can use canned tomatoes, just use a high quality version, I have done that and the soup is still delicious.
Roasted Tomato and Fennel Soup
Adapted from Fine Cooking Magazine Sept. 1994
Yields: 4-6 people | Prep Time:  1 Hour 40 minutes
See Also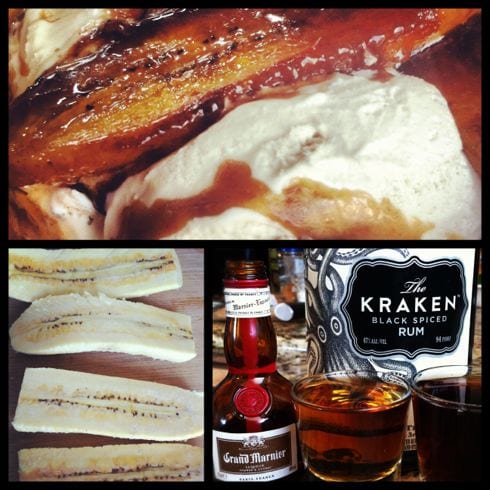 2 lbs tomatoes or 2 -12 oz cans of whole tomatoes
3 tbsp unsalted butter
4 shallots, chopped
2 carrots, chopped
1 fennel, chopped
3 cloves garlic, chopped
3 cups chicken stock
5 sprigs fresh tarragon
5 sprigs fresh parsley
1 cup (250ml) heavy cream
2 tbsp Pernod (optional)
1. Heat the oven to 400F. Cut the tomatoes in half crosswise and squeeze gently to remove the seeds, scraping them out with your fingers if necessary. Coat the tomatoes with olive oil and place them cut side down on a nonstick or foil-lined shallow baking dish. Roast for 35-45 minutes, until the tomatoes are very soft and the skins are dark. Remove them from the oven and let cool. The skins should slip off easily.
2. Melt ½ the butter in a medium-sized saucepan and caramelize the fennel for about 15 minutes, once caramelized add the chopped shallots, carrot, garlic and sauté until they're soft, about 10 more minutes. Add 3 cups of stock and the tarragon and parsley. Simmer over low heat for 30 minutes. Remove the herb sprigs and add the roasted tomatoes and then the Pernod. If using whole canned tomatoes instead of roasted tomatoes drain the tomatoes and let it simmer for another 10 minutes and then add the Pernod.
3. Puree the soup in a blender or food processor.  Add the cream and return the soup to a simmer. Season with salt and pepper and keep warm over low heat until ready to serve.
4. Serve with croutons on top of soup.
Ewa Sack
Ewa was born in Sweden, raised in Asia and now lives in the United States. She has a passion for international flavor and all things related to food. She shares her recipes and her evolving fascination with the global artistry of culinary delights through her blog Delishhh.