This roasted pumpkin and pecorino risotto from Carrie King is the perfect weekend main.
By Carrie King
I often get asked about risotto and the thing about risotto is that it's not all that difficult to make, it's just a little demanding. It's not the kind of dish you really want to make ahead of time – you will leave a perfectly cooked risotto, and come back to a hot mess of rather unattractive congealed rice. I promise.
So, unless you're happy to sequester yourself in the kitchen while your guests enjoy themselves, risotto is a tricky plan for dinner parties. If you're dead-set on showing your best risotto off to friends – my best advice is to par-cook the risotto so that it is only halfway there. Then, a few minutes before dinner, you can steal away to the kitchen (or if your apartment is like mine, you can leave your 'living room' by stepping a few feet to one side to enter your 'kitchen') for a few minutes just before dinner to finish it off.
See Also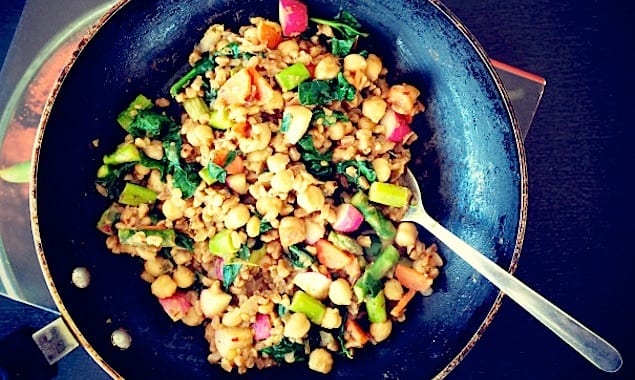 And, there's no getting around, you need to stir. And stir. Aaaaand stir.
But, the good news is that, armed with a little patience – and maybe a glass of wine – it's rather hard to go wrong with risotto. Overcooking it is really the only way you can go wrong, but the key is cooking it to the point where you taste it and think, is that done? If you're not quite sure, then cut the heat – it will continue to cook just a tad, and then it will be perfect. Toothsome, but not mush.
Print
Roasted Sweet Potato and Pecorino Risotto
This roasted pumpkin and pecorino risotto from Carrie King is the perfect weekend meal.
Author:

Carrie King

Prep Time:

20 mins

Cook Time:

1 hour

Total Time:

1 hour 20 minutes

Yield:

4

1

x
1 1/2 cups

Arborio rice

5

–

6

cups veggie stock

2

sweet potatoes, peeled and cut into

1

' dice

1

medium leek, dark greens removed – washed thoroughly and sliced thin

2

garlic cloves, minced
Salt and black pepper
~3 Tablespoons olive oil

2 Tablespoons

butter

1

small bunch chives, chopped
Fresh Pecorino cheese
Instructions
Preheat the oven to 350ºF.
Peel and dice the sweet potatoes. Spread them in one even layer on a baking sheet. Drizzle with around 2 Tablespoons of olive oil and season with salt and black pepper. Toss to coat. Place the baking sheet into the center of the oven and roast for about 20-25 minutes, or until crisp and golden brown, and easily pierced with the tip of a knife. Remove and set aside.
Thoroughly wash the leeks, discarding the tough dark greens and making sure to remove all of the dirt hidden between the layers. Thinly slice the leeks and mince the garlic. Set aside.
In a small pot on a back burner, heat the veggie stock until it is just simmering, then turn the heat down – your goal is to keep the stock warm, but not at a simmer.
In a wide sauté pan, add the butter and 1 Tablespoon of olive oil. Add the sliced leeks and minced garlic and gently sweat until fragrant and translucent.
Add the arborio rice to the pan. Stir well, coating the rice with oil, and cook for 2-3 minutes.
Add two ladles of stock and stir.
Once the rice has absorbed most of the stock, add another ladle. Once absorbed, add another. Continue this process until the rice starts to become tender, around 20 minutes.
At this stage, add the roasted sweet potatoes to the risotto – gently folding them into the rice.
Continue gradually adding the stock, ladle by ladle, until the rice is just cooked. From start to finish, this should take about 30 minutes.
Serve the risotto immediately – topped with minced chives and ribbons of fresh Pecorino cheese.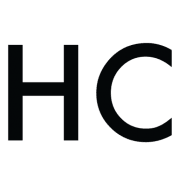 Carrie King
Carrie King is a Brooklyn-based freelance food writer and trained chef. When not in her kitchen or at her desk, she's poking around a market, searching for the components of her next meal. Carrie believes that in the war against bad cooking, using local and seasonal ingredients is half the battle. You can share in more of Carrie's culinary adventures at her blog, A Cook Grows in Brooklyn.