Focaccia is so easy to make and the potential ways to flavor focaccia are endless. Make this especially mouth-watering version with roasted garlic.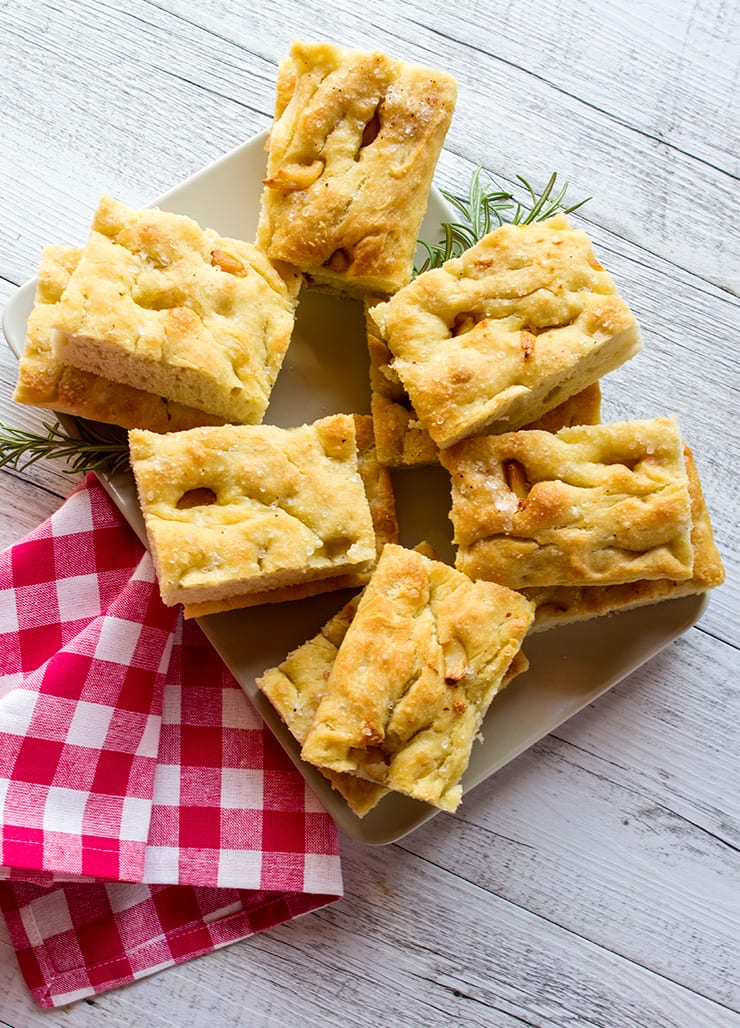 Focaccia is so easy to make and the potential ways to flavor focaccia are endless. You can use a larger pan and create a crisper, thinner focaccia that is great to snack on or use a smaller pan to create a thicker, softer focaccia that can be cut into wedges and used as bread, or for sandwiches. You can even divide the dough into four balls, and then roll them out into discs to make round focaccia that you cut into wedges.
We harvested a lot of garlic from our garden this summer and I had a big bunch of garlic in my vegetable tray that was just crying out to be used, so this week I decided that roasted garlic focaccia was in order. Roasting garlic completely transforms it, and once roasted the flavor mellows and sweetens. Roasted garlic is delicious folded into any bread dough, and I drizzle the oil used to roast the garlic across the flatbread which intensifies the flavor. I made my focaccia in a 13 x 9-inch sheet pan to cut into wedges to serve along with a bowl of hearty soup. Once baked, you can cut the focaccia into narrow fingers or larger squares to use as sandwich bread. Since there are just two of us in the house, I freeze half my focaccia to enjoy later as it really is best the day that you bake it. Just thaw the frozen focaccia out completely, and warm in a preheated oven for five to ten minutes to make it taste freshly baked.
See Also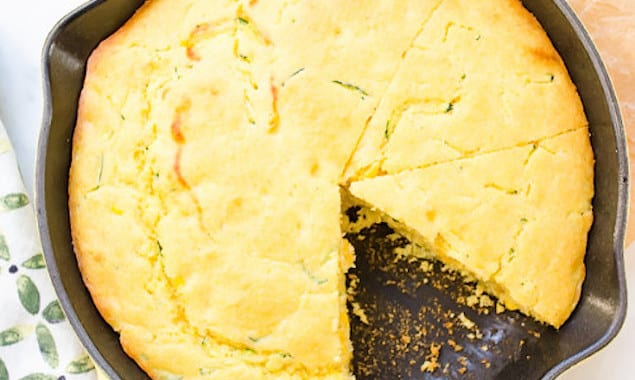 Click here for the recipe.
Deborah Mele
Deborah Mele is a self-taught cook whose passion for Italian cuisine began after living in Milan, Italy for 8 years. Although not Italian by birth, she became a true Italian by heart and palate. Deborah created her Italian recipe blog ItalianFoodForever.com 12 years ago to share her passion for Italian food. During her various travels throughout Italy, Deborah fell in love with the central Italian region of Umbria so when they retired, Deborah and her husband bought two farmhouses there where they now reside for six months a year and run a farmhouse rental for guests and give cooking classes.