Kulsum Kunwa tosses together a simple roasted tomato salad, but adds a slight Indian twist to make it more interesting.
By Kulsum Kunwa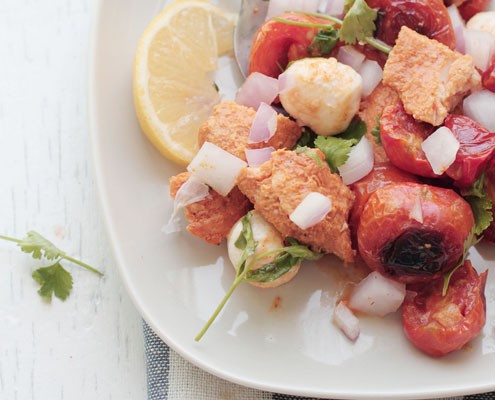 For heavy Indian palette like my husband's, it difficult to like new cuisines and ingredients without a bit of Indian factor in it. I on the other hand take it as personal mission to feed him everything I like.  Things a woman does for the man of her life!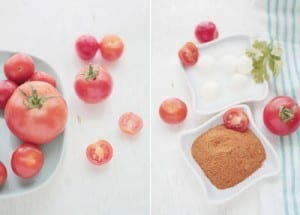 See Also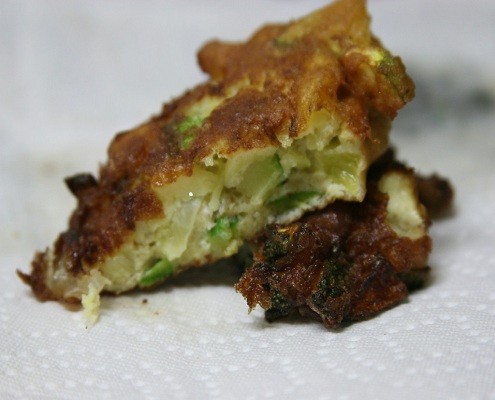 I made this salad on one of those days when I knew that simple roasted cherry tomatoes, basil and boccocini salad won't make the cut with him. Instead, I tossed in chicken tikka along coriander leaves with cherry tomatoes and boccocini and it became an instant hit!
This salad is also great for entertaining and will be over in no time. Since summer is now official in many part of the world, you can sure grill the chicken and tomatoes on the grill for outdoor barbecue parties. Its even better if you marinate the chicken overnight, so all it requires to do is grilling and tossing the ingredients together.

Roasted Cherry Tomatoes, Tandoori Chicken Tikka and Boccocini salad
A modern take on traditional tandoori chicken tikka in a salad form.
Recipe Type:
Salad, side dish
Ingredients
Chicken Tikka
1 kg chicken breast, skinned and boneless
¼ cup yogurt
2 tbsp tandoori masala
1 tbsp ginger garlic paste
1-2 green chilies, optional
1 tbsp lemon juice
Salt to taste
Roasted cherry tomatoes
2 cups cherry tomatoes
1 tbsp tandoori masala
1 tbsp olive oil
Salt to taste
Other ingredients
15-20 boccocini (small mozzarella balls)
1 red onion, finely cubed
Coriander leaves to garnish
Instructions
Chicken Tikka
Preheat the oven to 180 C.
Wash and pat dry the chicken. Mix all the ingredients for marination and marinate the chicken preferably overnight.
Bake for 30-35 minutes, flipping the chicken once at 15 minutes.
Roasted Cherry Tomatoes
Place the tomatoes on a sheet and sprinkle atandoori masala, olive oil and salt.
Roast the the tomatoes till they start to collapse about 10 -15 minutes.
Toss together the chicken, tomatoes, onions and coriander leaves.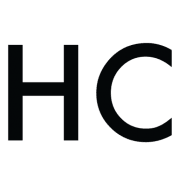 Kulsum Kunwa
Food Photographer and Writer Kulsum Kunwa, shares her love for Indian food on her blog Journey Kitchen.