Sponsored Post: It's the perfect time of the year to remember to be a little sweeter. Whether it's dropping off dinner for a neighbor or bringing in a treat for your coworkers, let's be sweet more often. We've partnered with the North Carolina SweetPotato Commission to bring you some sweet inspiration.
Cozy up to a bowl of this nourishing smooth roasted cauliflower and sweet potato soup topped with a bunch of fun garnishes.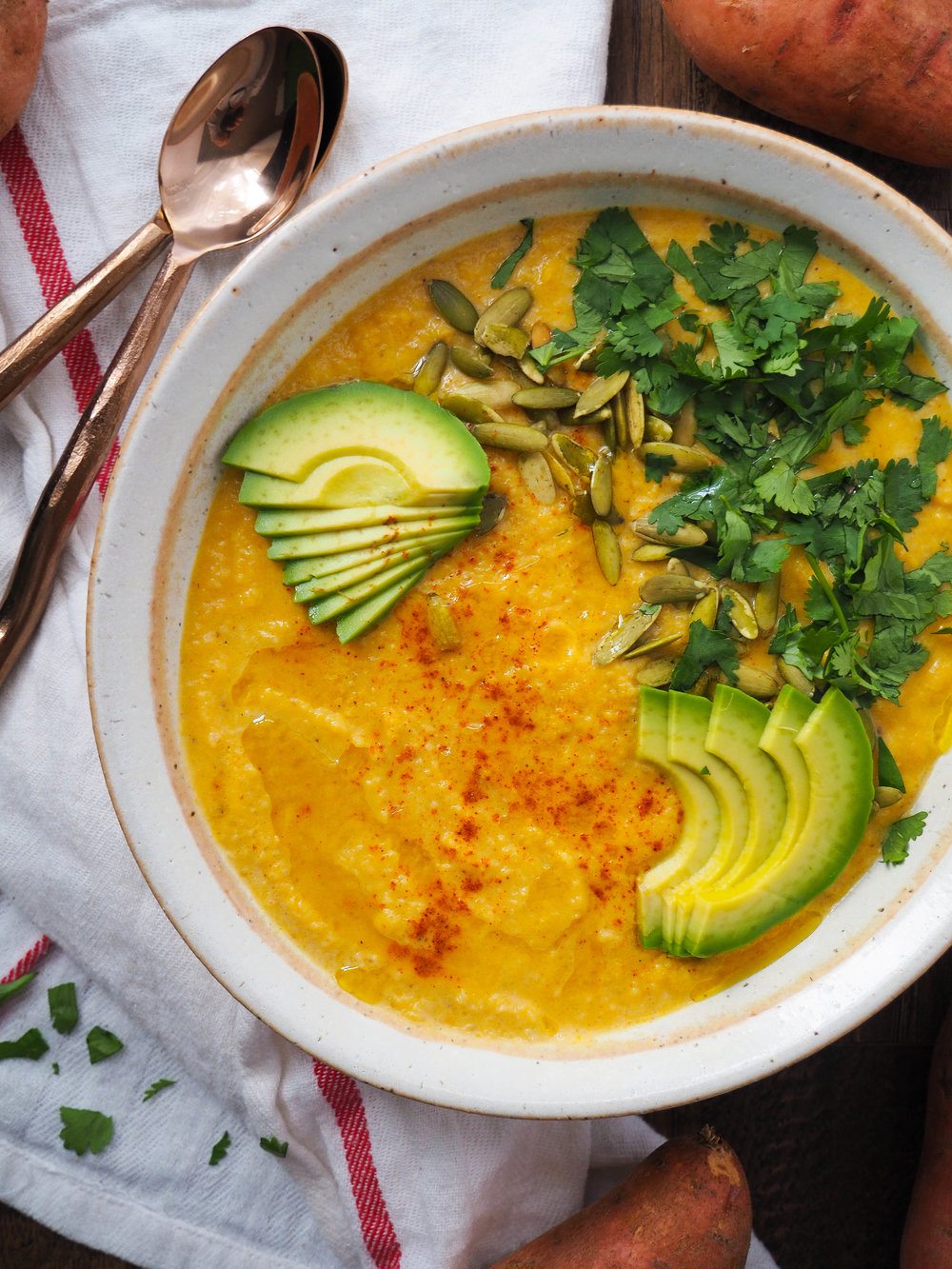 Did you know this past Monday was World Kindness Day? Don't worry, I would have missed it too if it wasn't for this collaboration I did with the North Carolina SweetPotato Commission, to help spread some sweetness with naturally sweet, sweet potatoes (wow, that was a lotta sweetness is one sentence!).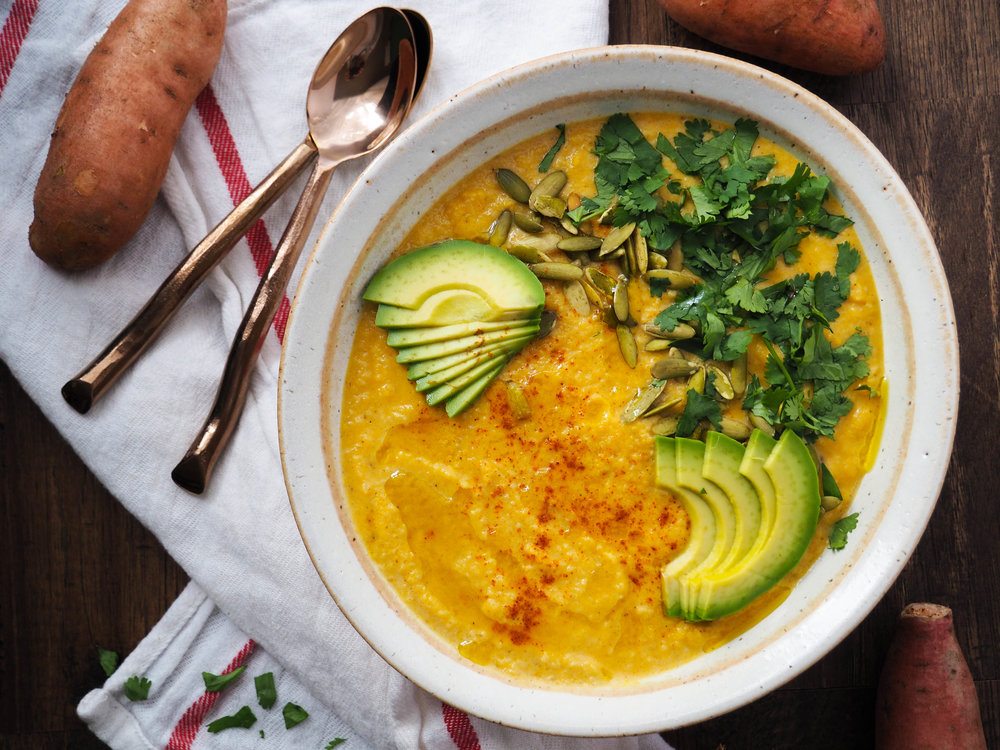 What better way to do something kind than with food? Personally, I think spreading kindness is about more than just doing something nice, but about making a human connection – pretty easy to do when food is involved! Whether inviting a friend whose going through a hard time over for dinner, bringing food to a sick family member, serving meals to the homeless at a shelter, or picking up coffee for co-workers, sharing food nourishes the body and soul.
When I think about something that's nurturing, wholesome and comforting, I think soup! Especially simple soups like this roasted sweet potato and cauliflower soup. I kept the ingredients list really simple to let the flavor of sweet potatoes, cauliflower and the yummy caramelized goodness from roasting shine through. If you want to dress it up, add fun garnishes, which I like to call soup bling. I used a drizzle of olive oil, a pinch of cayenne, sliced avocado, cilantro and toasted pepitas. You could also top it with:
Crumbled bacon
Toasted almonds
Smoked paprika
Lemon or lime wedges
Chives/green onions
Toasted hazelnuts
Crispy roasted chickpeas
Shredded rotisserie chicken
Fried sage leaves
Crispy fried garlic chips
Yogurt
Pesto
Cheesy toast croutons
Basically, just get creative with it!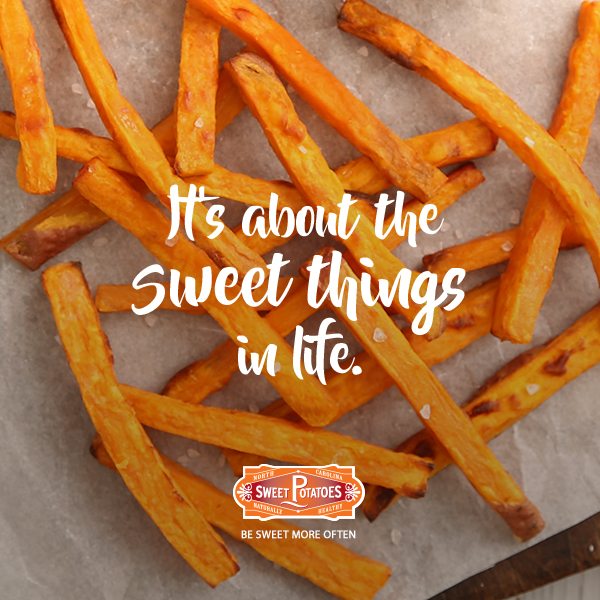 Pureed vegetable soups are a regular in our kitchen, mostly because they're so easy to make. I almost always use sweet potatoes because a.) it adds fiber-rich complex carbohydrate, and a meal without carbohydrates does not make me feel (or act) very kind b.) it makes it taste like fall with a hit of sweet flavor and c.) it packs a hit of vitamin A, C and potassium.
Also, let me just say that as someone who lives in South Carolina, North Carolina grows the absolute BEST sweet potatoes, which is probably why it's the #1 sweet potato growing state. The North Carolina SweetPotato Commission has been supporting growers in the state since 1961.
I know right now everyone is snatching up sweet potatoes for pies and casseroles and Thanksgiving-y things, but there's a lot you can do with sweet potatoes year-round. Scroll down to the bottom for some of my favorite creative sweet potato recipes from the blog, or check out this fun video for sweet potato crostini!
See Also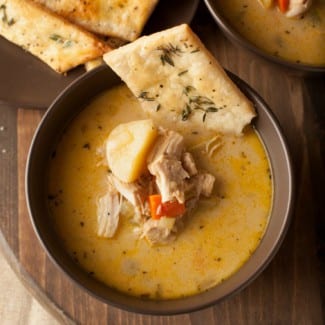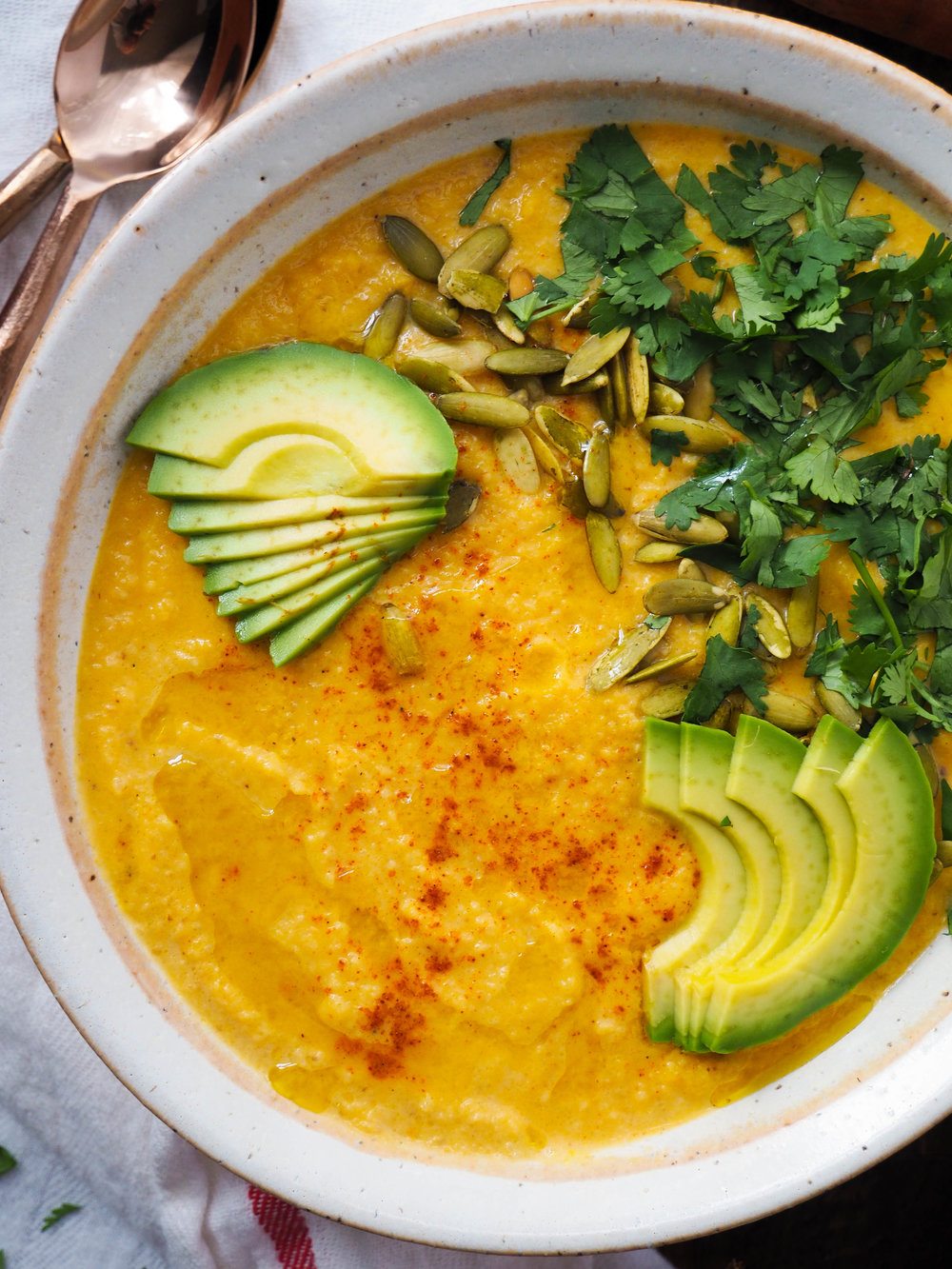 As an extra little bit of kindness for you, the NC Sweet Potato Commission is hosting a giveaway where you'll have the chance to win a grand prize of a Vitamix blender, plus one more to give to a family or friend! Enter below: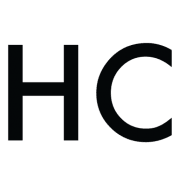 Rachael Hartley
Hi there! I'm Rachael Hartley, a dietitian, food blogger, whole food lover and avocado enthusiast. My mission is to help you rediscover the joy of eating. I believe living a healthy, fulfilled life should be fun, simple and most of all, delicious!