The tanginess of chimichurri is great for cutting through fatty meats but in this vegetarian dish the Argentinean sauce adds spice to sweet roasted carrots.
By Rachel Crawford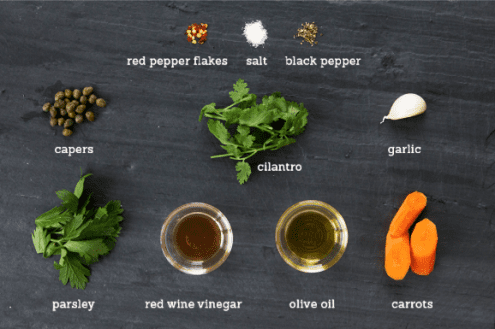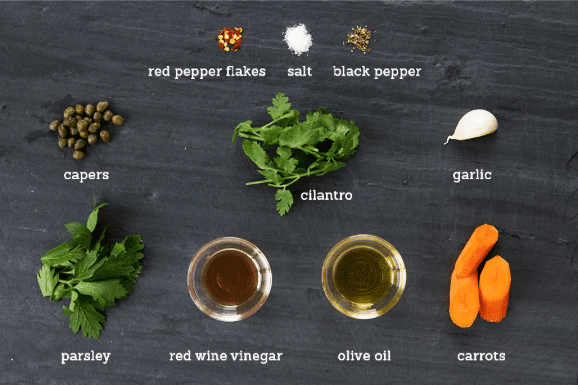 Roasted Carrots with Chimichurri
The tanginess of chimichurri is great for cutting through fatty meats but in this vegetarian dish the Argentinean sauce adds spice to sweet roasted carrots.
Ingredients
Carrots
1 bunch parsley
1 bunch cilantro
2 cloves of garlic
2 Tablespoons capers
1 Tablespoon red wine vinegar
⅓-1/2 cup olive oil
Salt
Pepper
Red pepper flakes
Instructions
Peel and chop carrots. Toss with olive oil and roast at 425 degrees Fahrenheit, stirring occasionally, until tender and browned at the edges.
Finely chop parsley and cilantro leaves.
Mince garlic and capers.
Stir herbs, garlic and capers together. Add red wine vinegar and olive oild.
Season with salt, pepper and red pepper flakes. Let sit for flavors to meld.
Top roasted carrots with chimichurri.