This is impressive. A gluten-free, refined sugar-free, and dairy-free dip that is flavorful and is great as an appetizer. Why not give it a try?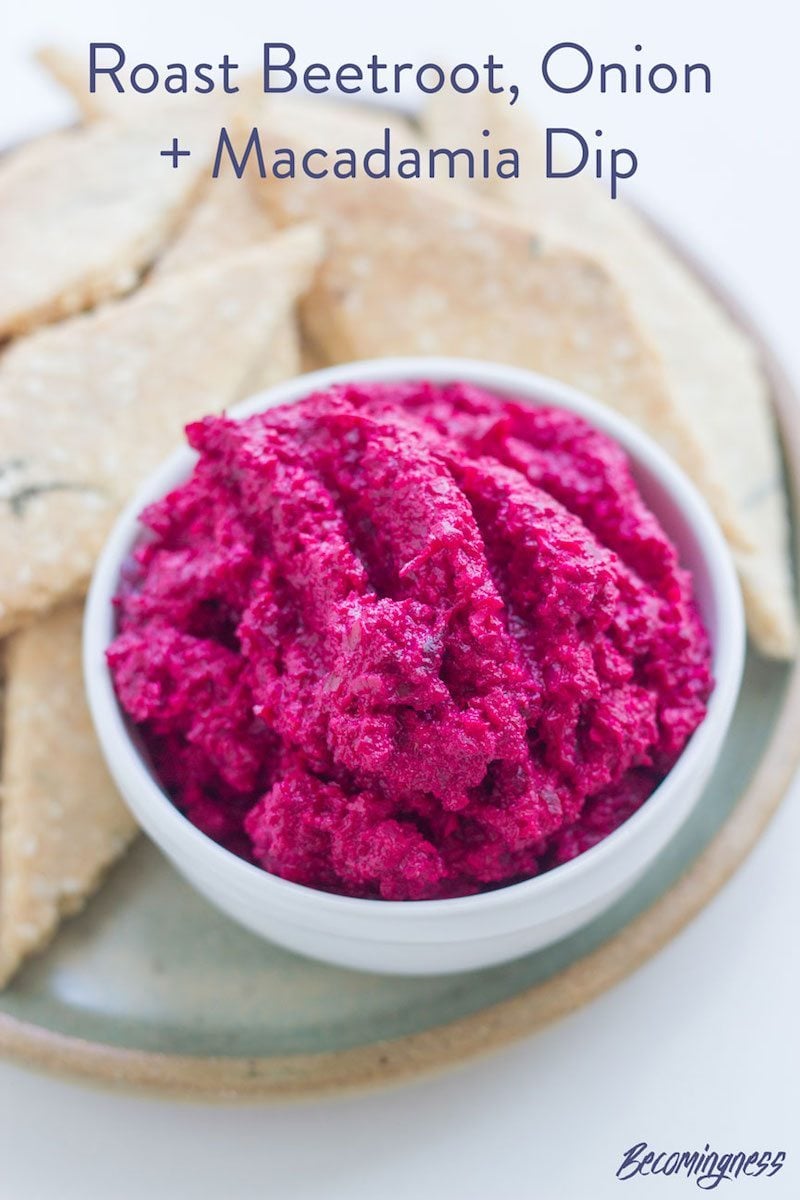 I have been wanting to create a Roast Beetroot, Onion + Macadamia Dip for quite some time now. I am a fan of having crackers and dip (with a glass of white wine) on a Friday or Saturday afternoon (sometimes both), but am sick of finding dips that are packed full of preservatives and additives.
So, it was time to create my own. I already have a Guacamole (that you can check out here) and I will be sharing my hummus dip recipe soon.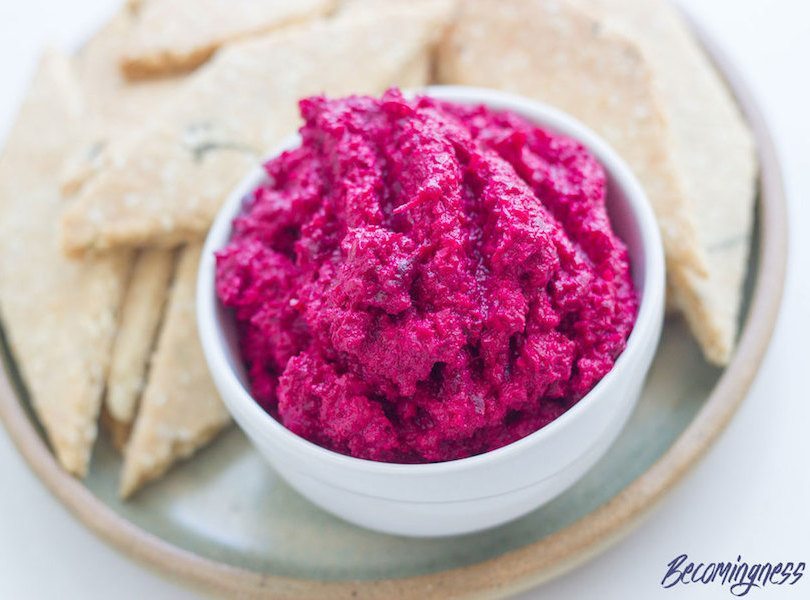 This Roast Beetroot, Onion + Macadamia Dip goes really well with either my Rosemary + Sesame Seed Crackers or my Paleo Crackers and is gluten, dairy and refined sugar free.

Roasted Beetroot, Onion and Macadamia Dip
Ingredients
3 - 4 beetroots (approximately 450 - 500 grams)
1 onion, peeled and rougly sliced
4 garlic cloves, peeled
½ cup macadamias
5 tablespoons lemon juice
2 tablespoons tahini
1 teaspoon dried cumin
Pinch of sea salt
Instructions
Pre-heat oven to 180 degrees.
Place beetroots on baking tray and cover with foil. Cook for 40 minutes. Next, add the onion and garlic to the baking tray, cover with the foil and cook for a further 10 minutes. Finally, add the macadamias to the baking tray , cover with the foil and cook for 10 more minutes.
Remove the baking tray from the oven and set aside to cool.
Peel the skin off the beetroots (you may want to wear latex gloves for this part) and add to a food processor (or a blender or thermomix) with the onion, garlic, macadamias, lemon juice, tahini, cumin and sea salt and process until your reach your desired consistency.
Store in the refrigerator until ready to serve with your favourite crackers.
Note: These go well with my Rosemary + Sesame Seed Crackers or even my Paleo Crackers