This article has been posted with permission and originally appeared as 14 Hearty Pasta Recipes for Fall on Relish
The fall season is in full swing – let's keep the momentum going, shall we? These autumn pasta recipes are an artful ode to all things seasonal.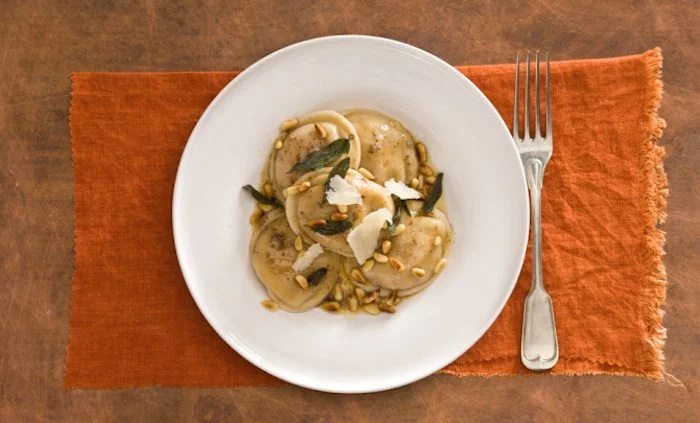 Laraine Perri
Pumpkin Ravioli with Sage Brown Butter
We need to make one thing perfectly clear. The flavor profile of cool-weather squash varieties like pumpkin and butternut squash pairs PERFECTLY with the rich, earthy notes of browned butter and sage. It's a combo you'll be seeing more of in the following recipes, but we'll start with a favorite. Find the recipes here.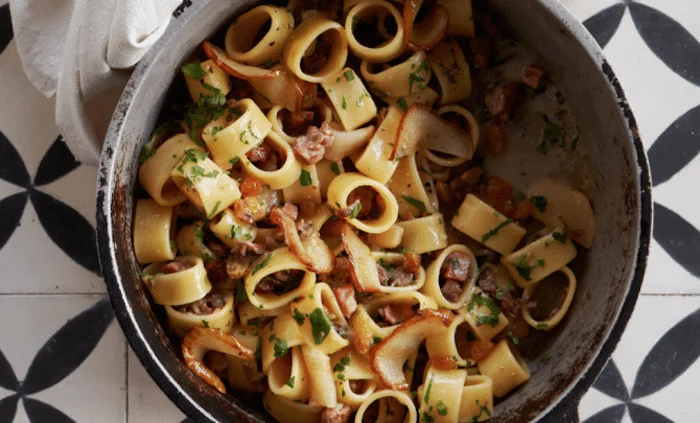 Lucy Schaeffer
Meat and Pear Open Ravioli
Sausage, pancetta and roast beef are the key savory elements of this pasta dish, nicely balanced by the sweetness of pears, golden raisins and a surprise crumble of amaretti cookies. Find the recipe here.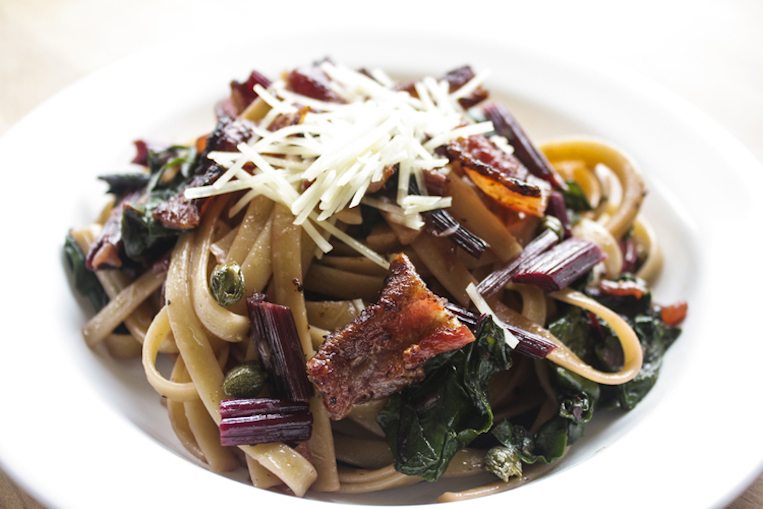 www.northwestworkshop.com
Fettuccine with Bacon, Beet Greens and Capers
Fresh beet greens add an earthy element to this pasta combo, perfectly finished by salty bacon, shallots, capers and plenty of Parmesan cheese. Find the recipe here.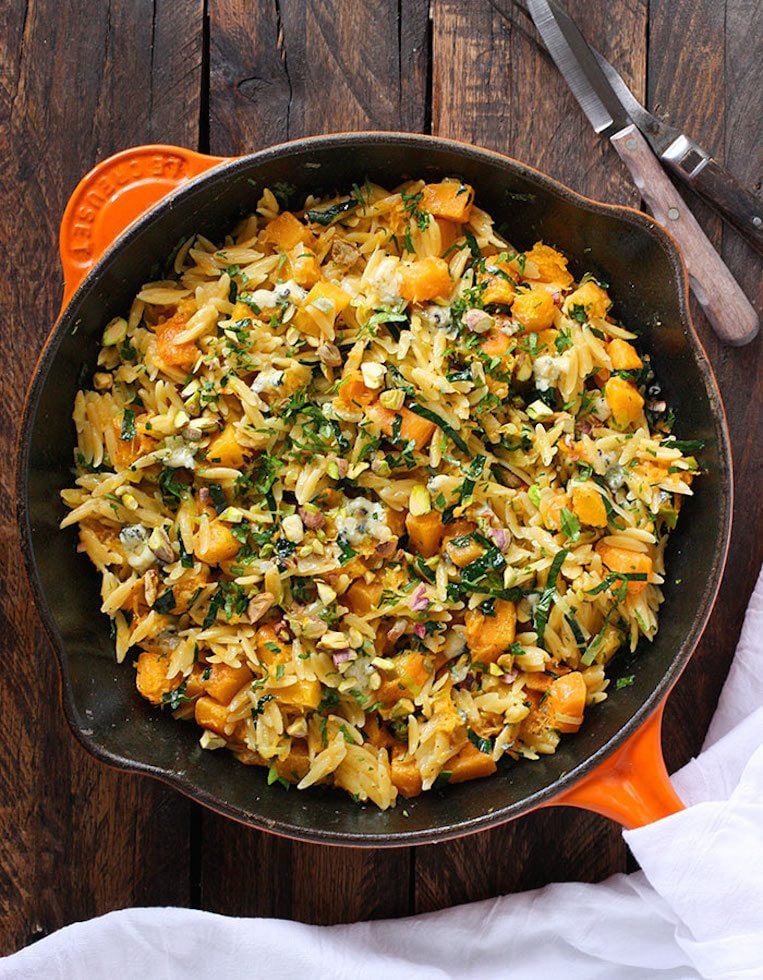 www.soupaddict.com
Orzo and Butternut Squash Skillet
This autumnal dish stars orzo pasta, combined with fresh butternut squash, leeks and kale. The entire thing is immersed in a rich blue cheese sauce and topped with crunchy pistachios. Talk about comfort food. Find the recipe here.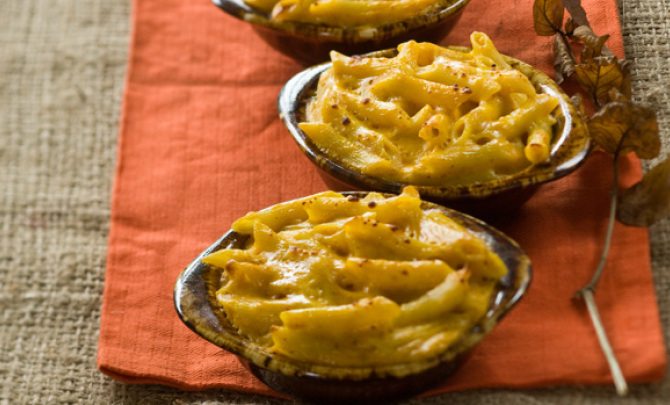 Mark Boughton Photography / styling: Teresa Blackburn
Pumpkin Macaroni and Cheese
Perhaps the most iconic of all fall ingredients, pumpkin lends extra richness to the traditional flavors we love in macaroni and cheese. The blend of Monterey Jack, Gruyere and Parmesan cheeses makes this rendition extra creamy. Find the recipe here.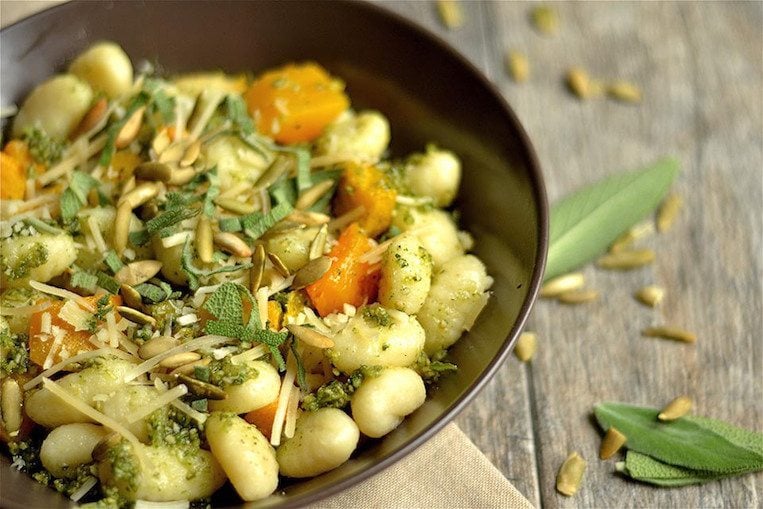 www.wholesomelicious.com
Butternut Squash Gnocchi with Pumpkin Seed Pesto
Classic gnocchi gets an autumnal upgrade with the addition of roasted butternut squash, rich Parmesan cheese and a fresh pumpkin seed pesto. Find the recipe here.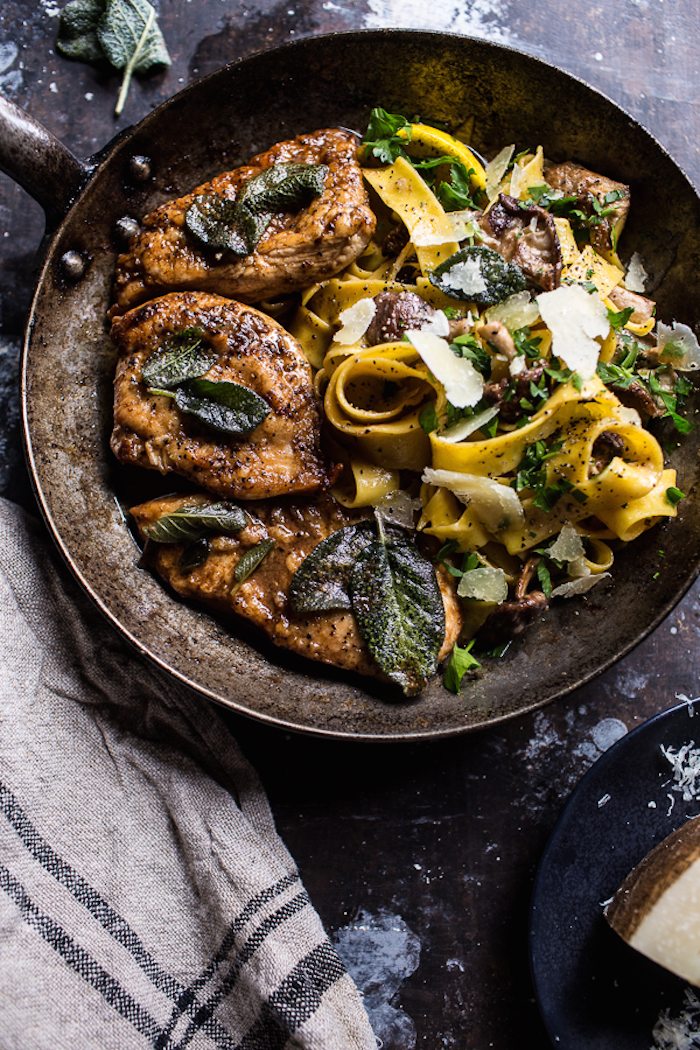 www.halfbakedharvest.com
Browned Sage Butter Chicken Piccata
Cool-weather mushrooms are a seasonal delicacy, so make the most of them by pairing with tender pappardelle pasta, browned sage butter and a generous serving of protein-packed chicken. Find the recipe here.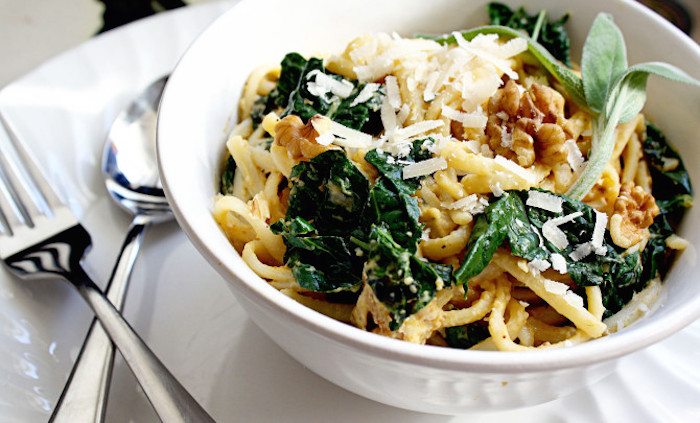 Meredith Steele
Butternut Squash Linguine With Kale
The richness of butternut squash is amplified in this decadent pasta, which features hearty kale, a creamy cheese sauce and a hint of spicy nutmeg. Find the recipe here.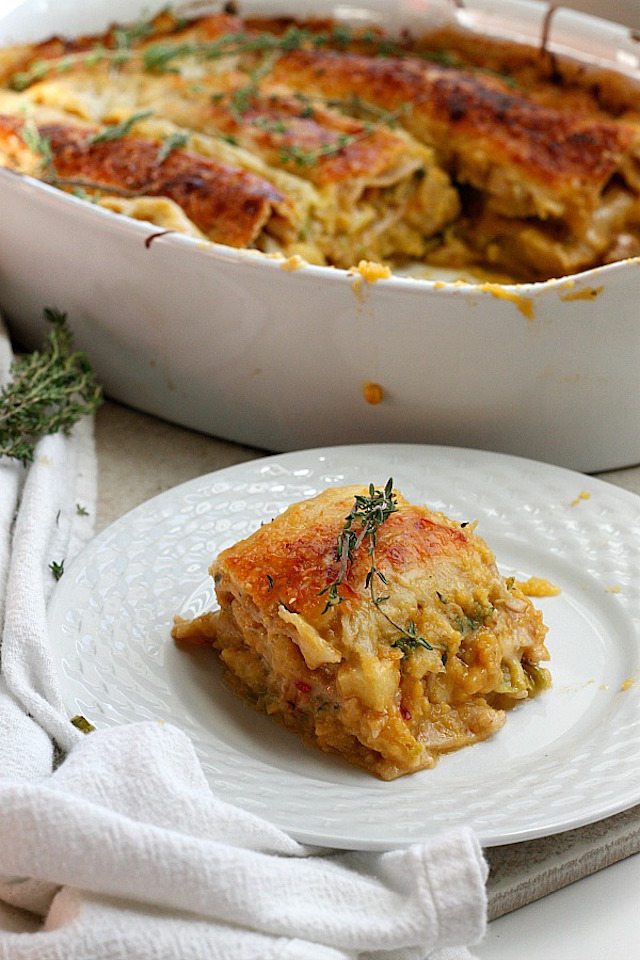 www.fabtasticeats.com
Fall Harvest Lasagna
This lasagna harnesses the goodness of autumn farmers' market staples: apple, pumpkin and brussels sprouts. Don't let the eclectic ingredient list fool you—the flavor profile for this pasta is out-of-this world. Find the recipe here.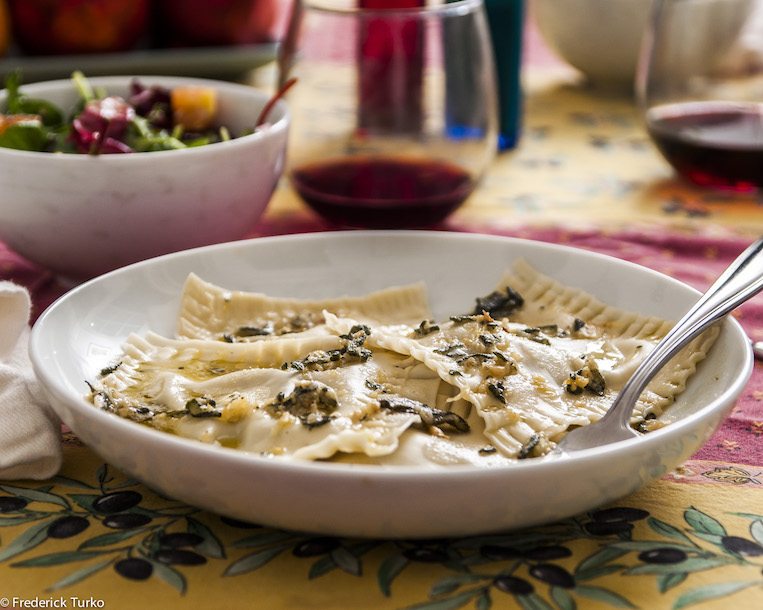 www.fforfood.blogspot.com
Acorn Squash Ravioli
Making your own ravioli allows you to capture any flavor combo that strikes your fancy—in this case, an acorn squash filling and a drizzle of browned butter sage sauce. Find the recipe here.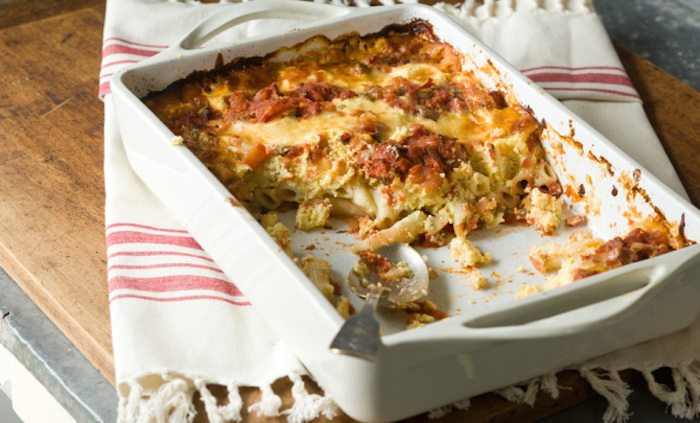 Mark Boughton Photography / styling by Teresa Blackburn
Butternut Sage Pasta Al Forno
Roasted butternut squash combines with creamy ricotta cheese to make a sinfully rich, creamy binder for this baked pasta. When you throw in a hearty tomato sauce and rigatoni noodles, you've got yourself a delightful departure from standard pasta fare. Find the recipe here.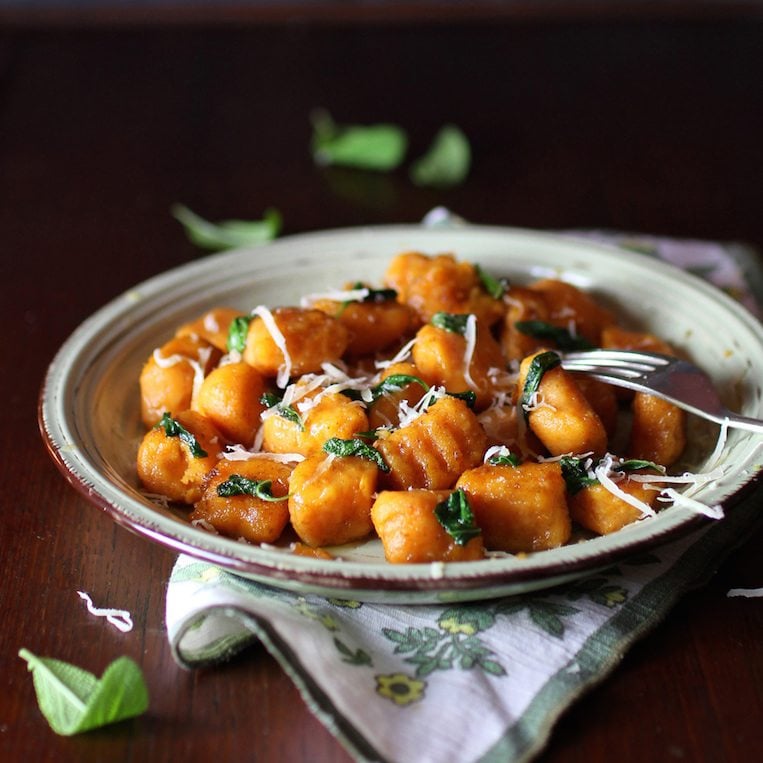 www.thekiwicook.com
Sweet Potato Gnocchi with Brown Butter and Sage
Another autumnal nod to gnocchi, this rendition takes advantage of the sweet earthiness—and stunning hue—of fresh sweet potatoes. Finished off with plenty of sage and a sprinkling of salty Parmesan, this dish is one for the books. Find the recipe here.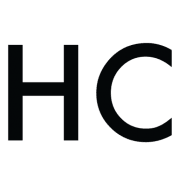 Relish
Offering more than 14,000 recipes plus features and DIYs on cooking, dining and entertaining, Relish celebrates America's love of food. Relish is about honoring cooking traditions while exploring new trends and ideas, which is why millions of people turn to both Relish.com and Relish Magazine for special occasion recipes, quick and easy weeknight suppers and culinary adventures.