Hailing from Provence, ratatouille is one of those dishes that take you back to its place of origin and evokes memories of trips gone by. Go on, make this virtuous vegetable ode to the south of France and sun drenched summers.
By Pepper Passport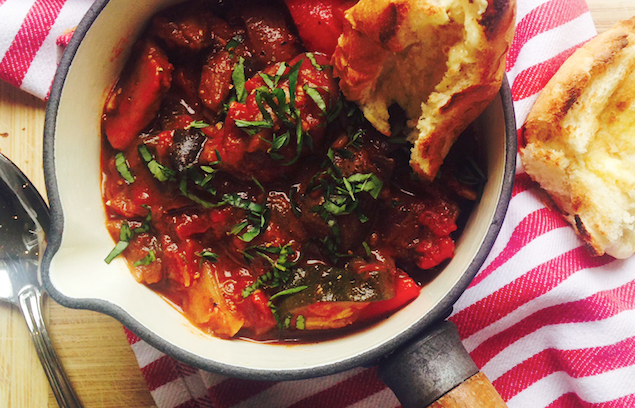 Sun ripened vegetables were never combined better than in this rustic classic. It's a transportive dish back to the sun drenched fields and bays of France's south, where the waters run clear, the days are long and time's best divided between lounging, swimming, and savouring all that's good to be found in this dreamily lit locale.
The combination of eggplant, zucchini, capsicum and tomatoes, makes for a vitamin and vegetable packed side dish, and is a welcome deviation from the sometimes stale salad. Served hot or cold, ratatouille is marvellous with grilled meats and fish – satisfying the need both for a sauce and vegetables on the plate. It's an exceptionally quick lunch when reheated, and perfect with a little toasted bread for mopping up those juicy dregs.
Ridiculously Delicious Ratatouille
Hailing from Provence, ratatouille is a dish to take you back, with memories, to its origin. Go on, make this vegetable ode to France and sunny summers.
Ingredients
Extra virgin olive oil
3 Cloves of garlic, roughly chopped
2 Medium eggplant, diced into 2cm cubes
4 Zucchinis, diced into 2 cm cubes
½ Bunch thyme, washed and leaves picked
1 Red onion, diced
2 Red peppers, diced
1 Punnet, cherry tomatoes
2x 400g tins of whole tomatoes
Salt and pepper to taste
Instructions
Preheat oven to 200 degrees.
Heat a generous splash of olive oil in a large fry pan, then add the eggplant, some of the garlic and season with salt and pepper.
Sautee until the eggplant begins to soften, before transferring to heavy based and lidded saucepan that is suitable for the oven.
Add more oil to the pan, then sauté the zucchini with some of the garlic, a sprinkle of the thyme and salt and pepper. Transfer to the saucepan.
Add more oil to the pan, then sauté the onion, capsicum, rest of the garlic and a sprinkle of thyme. Transfer to the saucepan.
To the waiting saucepan, add the remaining thyme and both the fresh and tinned tomatoes.
Stir together, place the lid on and transfer to the oven for 1 hour.
When most of the liquid is gone and the vegetables have stewed down but still retain some of their individual shape, the ratatouille is ready (You may wish to cook a little longer). Check seasoning and adjust.
Scatter with a little chopped basil before serving.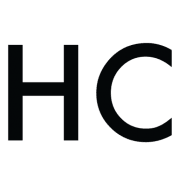 Pepper Passport
Pepper Passport delivers and shares stories that showcase 'the good' found in food and travel. We're a destination for the avid cook, discerning & curious traveler, lover & sharer of good things, both at home & while away. Australian based, but globally focused, our office dream about where we'll eat and what we'll consume long before that mealtime arrives. We love to know more and strive to be a source of information and inspiration for those who share an interest in exploring, eating and other associated delights.