Fresh fish, authentic sushi rice, and bold flavors fill the conveniently cone-shaped sushi, known as temaki, at Uma Temakeria in NYC.
By Annelise McAuliffe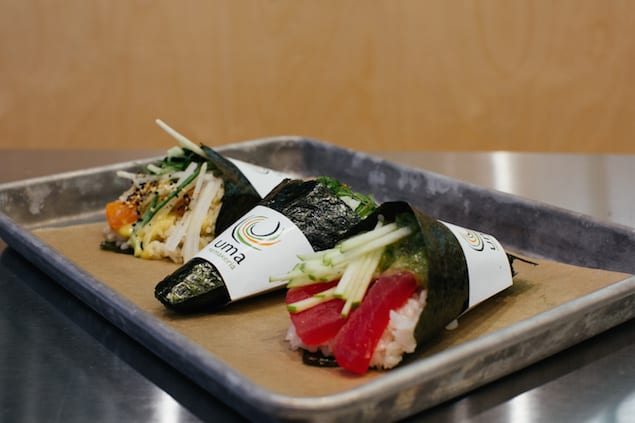 It can be difficult to find fresh, filling, innovative lunch in Midtown Manhattan. However, Chis Jaeckle, also Executive Chef at All'onda, and Cynthia Kueppers are looking to change that with the Brazilian-Japanese fusion called temakeria. Created and sold first in the beach communities of Rio de Janeiro, the nori cone is filled with rice and other innovative sushi ingredients for a convenient and nutritious meal.
Uma seeks to serve sustainable minded seafood and in this effort they have partnered with Sea to Table to provide the best line caught Albacore Tuna sourced directly from fishermen in Bellingham, Washington. The eateries same dedication to quality is seen in their rice preparation as well. Forget the unseasoned, mediocre deli sushi rice you may have come to know in NYC. Instead, Uma Temakeria has taken the time to properly learn to cook, store, and season the rice filling with the appropriate rice vinegar and salt.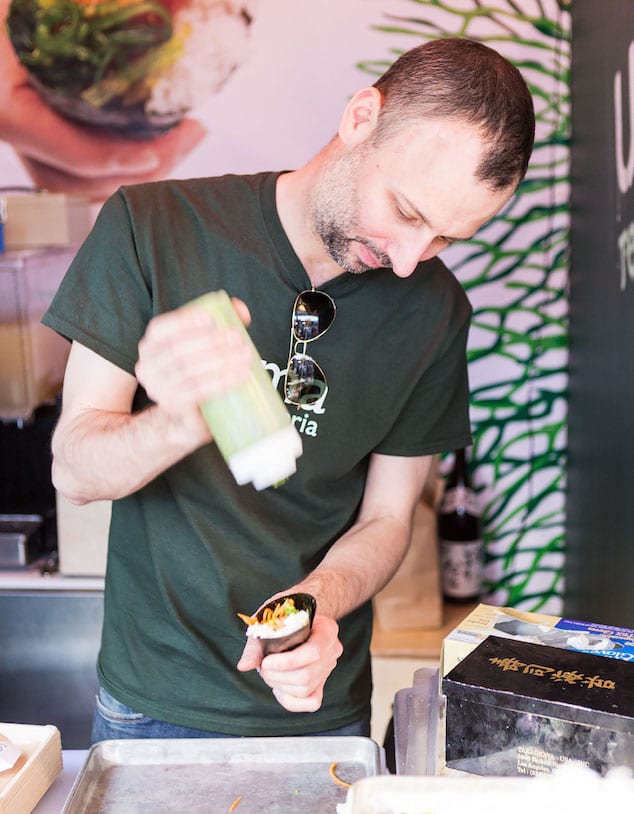 Until June 14th, Uma Temakeria will also be serving their temaki at UrbanSpace's Garment District location. This makes for a super convenient midday bite for all the busy midtown bees and all for $6.50 or less. To celebrate the bounty of spring, be sure to try their Wasapea temaki roll made with Albacore tuna, carrots and a signature sauce of green peas and wasabi. Although Chris and Cynthia put a lot of thought into their seafood choices they also pay plenty of mind to vegetarians. Have your fill of their warm soups, customizable rice bowls, or a vegetarian temaki. Meatless options include fillings of seafood salad, carrot tartare, and spiced tofu.
See Also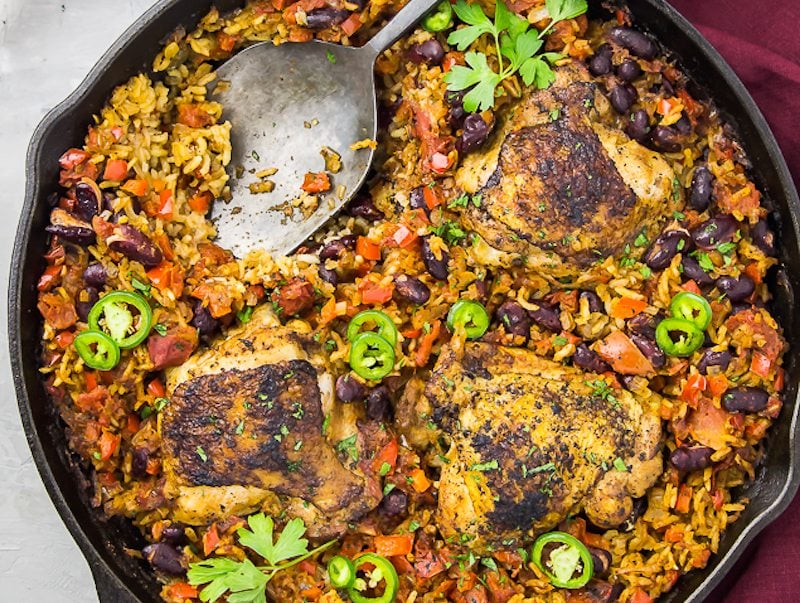 Head over to their casual, quick-service restaurant at 7th Ave and 14th St or check out all of the delicious stalls at UrbanSpace's Garment District.
Uma Temakeria
64 Seventh Avenue (near 14th St)
New York, NY 10011
646.360.3260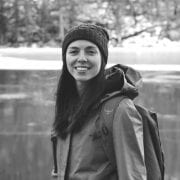 Annelise McAuliffe
Mandatory family outings to the Detroit farmers' market and nightly home-cooked meals cultivated Annelise's respect and curiosity for food. A graduate of The Culinary Institute of America, she spends her free time in New York City recipe testing, eating breakfast all day, and dreaming up international culinary adventures.