Campania, a southern Italian region where the locals are fiercely proud of their land and people. And they have every reason to be because they have a certain richness that contributes to the importance of Italy. A powerfully moving stretch of stunning coastline at the Amalfi Coast, the islands of Capri and Ischia, the beautiful rolling hills with small walled towns in the hinterland, ancient ruins, monuments and palaces and an incredible enogastronomy that makes it the destination of every serious gourmand. Pizza was born there, as well as mozzarella di bufala, limoncello, and babà. Campania has a lot to give but let's focus on their oenological contribution.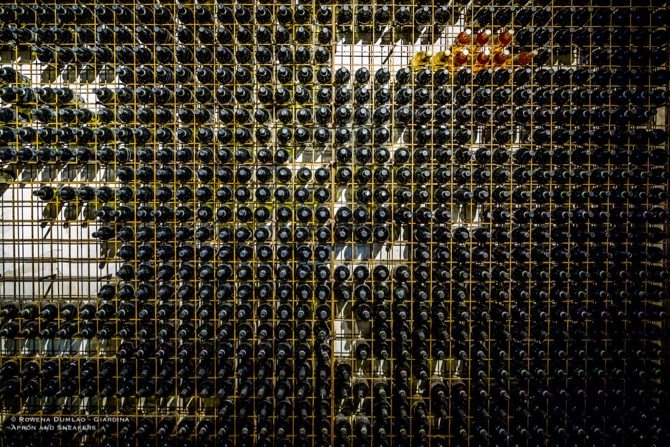 When the Greeks settled there in the 7th century B.C., they introduced a variety of autochthonous grapes, one of which is the Aglianico.
History moves on and wine making became more widespread and sophisticated that in the 1500s, Sante Lancerio, court sommelier of Pope Paul III indicated in his precisely written notes the goodness of some wines from Campania like the Greco di Somma of Ischia and Posillipo, and the Coda di Volpe of Nola. Slowly, from the 18th century, the popularity of the wines of Campania became prevalent, not only in the region but also outside Campania where the emigrants moved to and created their micro communities. Greco, Fiano, Falanghina and Aglianico became known side by side with international varieties.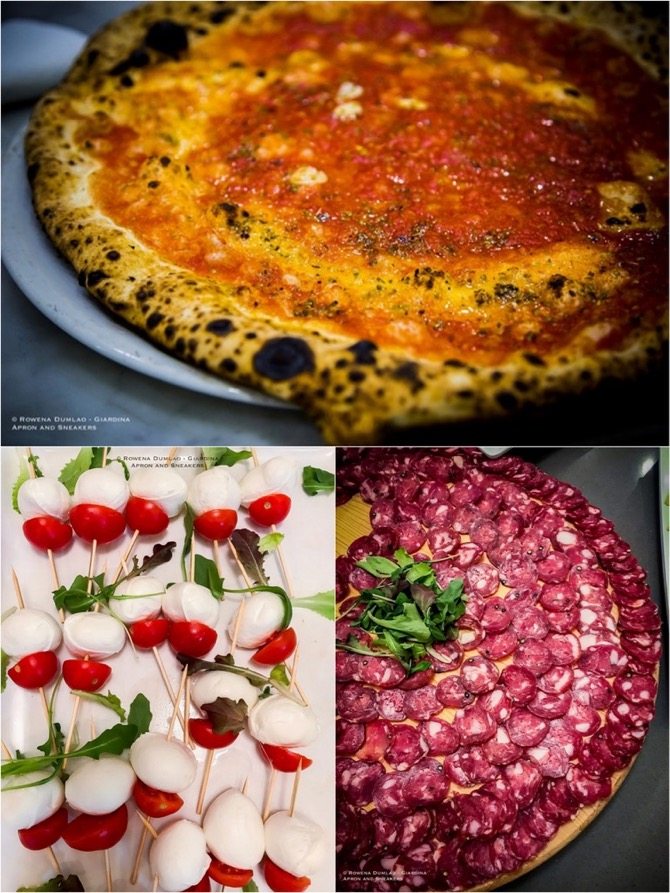 We are looking at the present times and things have completely changed. The indigenous varieties are playing major roles in wine making in Campania meeting the evolving demands of wine enthusiasts. The quality of the wines have also dramatically improved over the years, wherein the characteristics of the grapes and the territory are accentuated more in the bottles. Campania is a region with widespread volcanic soil and a variety of climatic conditions. It has a mosaic of diversity wherein the indigenous grapes flourish excellently with their surroundings. It is a region of medium importance regarding the quantity of wines produced, in the overall Italian scenario. In the last decade, it is firmly positioned between the 8th and 10th region, for volumes, that is about 4% of the national total production.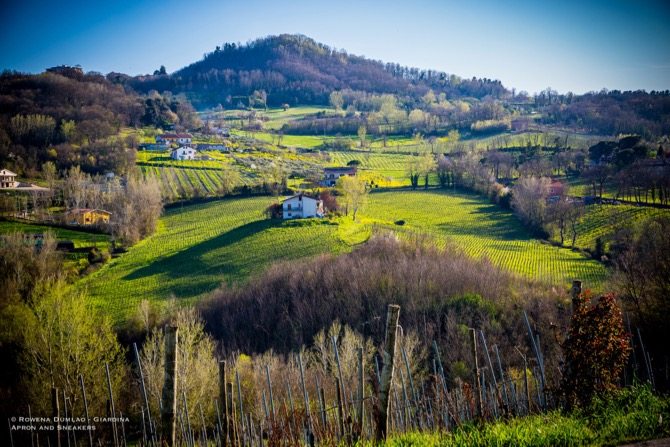 The Campania region has four DOCG (Denominazione di Origine Controllata e Garantita / (Denomination of Controlled and Guaranteed Origin), the highest designation under the Italian wine law which are: Aglianico di Taburno, Fiano di Avellino, Taurasi and Greco di Tufo. The region has a number of grape varieties but the most prominent ones that we almost always encounter are Code di Volpe, Asprinio, Code di Volpe, Fiano, Falanghina, Greco, Biancolella, and Pallagrello Bianco among the whites whereas the red varieties have Aglianico, Piedirosso and Pallagrello Nero.
There are 10 different areas in Campania, from North to South: Upper Caserta, Colline Caiatine-Terre del Volturno, Sannio, Irpinia, Campi Flegrei and Campania Islands, Vesuvio, Penisola Sorrentina, Costiera Amalfitana, Colli Salernitani and Picentini, and Cilento.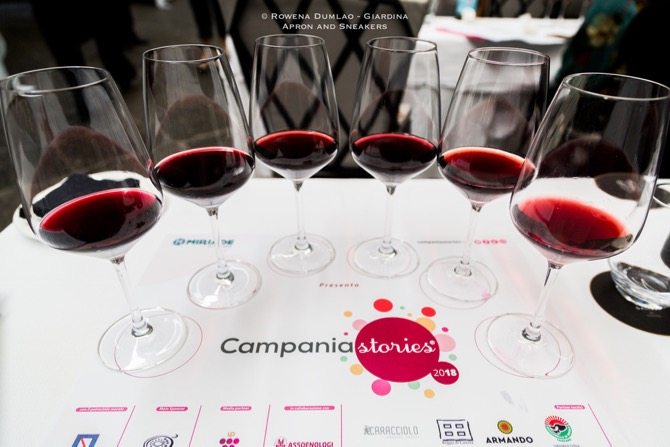 At the 2018 edition of Campania Stories, the new vintages of the wines produced in the main appellations of Campania region were presented to the specialized international press and to wine operators. The event, promoted by Miriade & Partners and sponsored by AIS (Associazione Italiana Sommelier) Campania and Luciano Pignataro Wine Blog, took place between 5 to 9 April 2018 in the Royal Palace of Caserta, a UNESCO World Heritage Site, and Palazzo Caracciolo MGallery Sofitel respectively. It was the only preview tasting in Campania with the 86 participating producers which focused on the excellence of the territory. We tasted 220 wines that were divided in two consecutive days, 109 white wines in one day and 111 red wines the following day.
The white varieties like Greco has a great personality and is capable of expressing diversity with interesting potential for evolution and aging, from fresh to more structured versions. It generally provides pleasant fruity notes of apple, white flowers, aromatic herbs and almonds.
THE BEST WHITE WINES ARE:
Feudi di San Gregorio, Irpinia Bianco Campanaro 2016
Tenuta Augustea, Catalanesca del Monte Somma Catalunae 2017
Sammarco Ettore, Costa d'Amalfi Ravello Bianco Selva delle Monache 2017
Marisa Cuomo, Costa d'Amalfi Furore Bianco Fiorduva 2016
Alois, IGP Terre di Volturno Pallagrello Bianco Caiati 2016
La Guardiense, Falanghina del Sannio Senete Janare Cru 2016
Lunarossa, Colli di Salerno Fiano Quartara 2015
Colli di Lapio, Fiano di Avellino 2017
Di Meo, Fiano di Avellino Colle dei Cerri 2007
Petilia, Fiano di Avellino 2017
Cantina del Barone, Campania Fiano Particella 928 2017
Donnachiara, Fiano di Avellino 2017
Di Prisco, Irpinia Fiano Vigna Rotole 2015
Tenuta Sarno 1860, Fiano di Avellino Sarno 1860 2012
Vesevo, Greco di Tufo Vesevo 2017
Benito Ferrara, Greco di Tufo Vigna Cicogna 2017
Nolurè, Greco di Tufo VentiCinqueDodici 2016
Villa Raiano, Greco di Tufo Contrada Marotta 2015
Di Marzo Cantine, Greco di Tufo 2016
Sanpaolo di Claudio Quarta, Greco di Tufo Claudio Quarta 2016
Capolino Perlingieri, Sannio Greco Vento 2013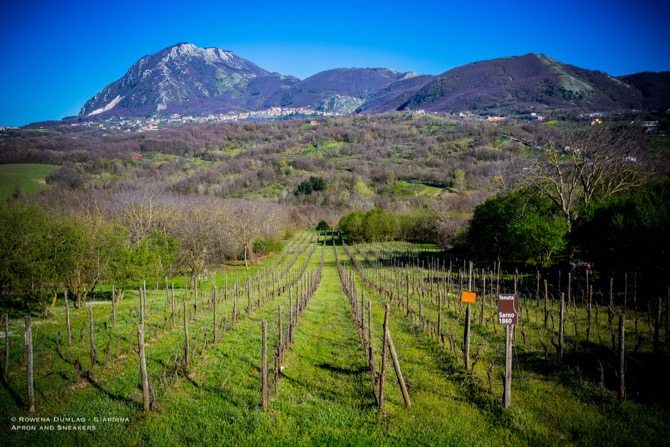 Among the red varieties, Aglianico stands out from the rest. It has found its home in Campania after the Greeks took it with them in the 7th century. It is cultivated in many areas of the region and it gives diverse expressions according to the types of soil, the microclimate and the unique techniques of the oenologists. Aglianico is a full-bodied wine, can be quite tannic, fresh and generally has peppery aromas, black cherries and other dark mature fruits. Depending on its aging process, it can express interesting tertiary characteristics when they are aged in wood like leather, tobacco leaves, licorice, smoke, and mushroom broth, among other things.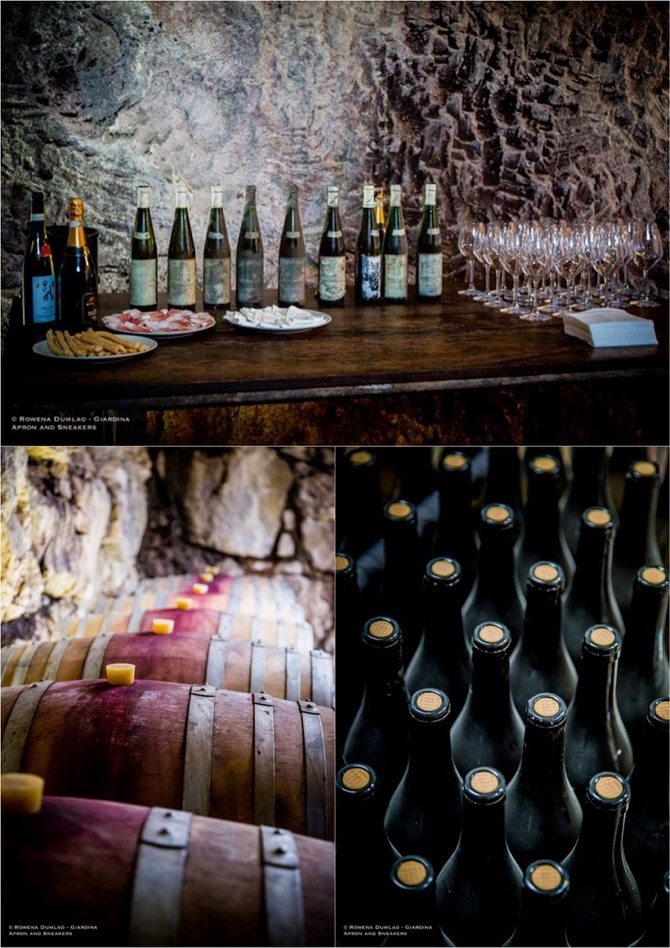 THE BEST RED WINES ARE:
Nardone Nardone, Campania Rosso Monica 2015
Montevetrano, Colli di Salerno Rosso Montevetrano 2014
Sammarco Ettore, Costa d'Amalfi Ravello Rosso Selva delle Monache Riserva 2014
Donnachiara, Taurasi 2013
Feudi di San Gregorio, Taurasi Studi Candriano 2013
Montevetrano, Campania Aglianico Core 2015
Cantina di Lisandro, Terre di Volturno Pallagrello Nero di Rena 2015
Lunarossa, Colli di Salerno Aglianico Borgomastro 2012
Viticoltori De Conciliis, Paestum Aglianico Naima 2010
Nanni Copè, Terre del Volturno Rosso Sabbie di Sopra il Bosco 2016
Benito Ferrara, Irpinia Aglianico Vigna Quattro Confini 2015
Galardi, Campania Rosso Terra di Lavoro 2015
Alois, Terre del Volturno Pallagrello Nero Cunto Murella 2014
Di Meo, Taurasi Hamilton Riserva 2008
Perillo, Taurasi Riserva 2008
Fontanavecchia, Aglianico del Taburno Grave Mora Riserva 2011
La Guardiense, Sannio Aglianico Cantari Janare Cru Riserva 2012
Fattoria La Rivolta, Aglianico del Taburno Terra di Rivolta Riserva 2012
I Favati, Irpinia Campi Taurasini Cretarossa 2012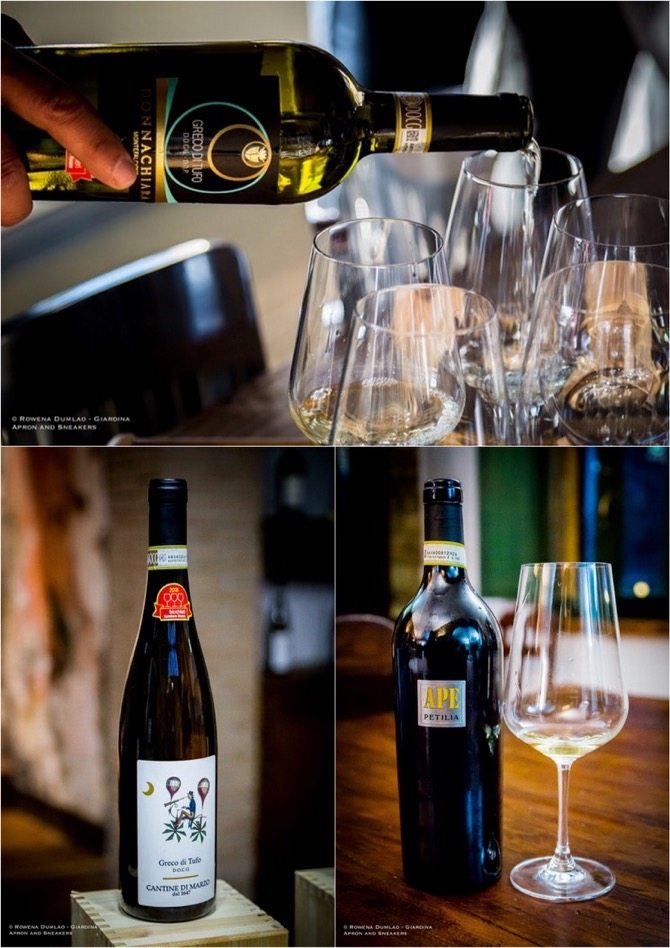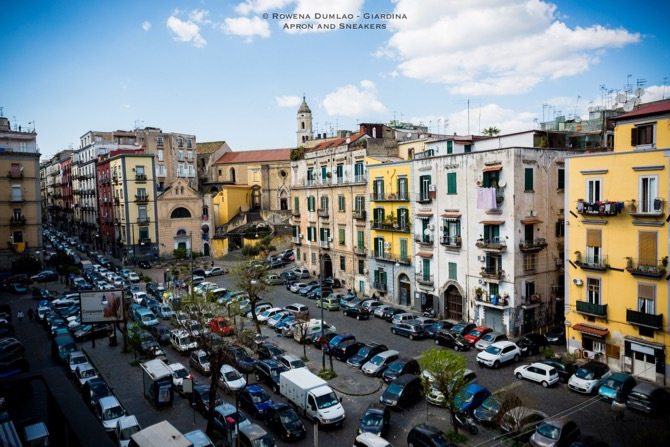 CAMPANIA STORIES
Website: www.campaniastories.com
Miriade & Partners: http://www.miriadeweb.it/
AIS Campania: http://www.aiscampania.it/
Luciano Pignataro Wine Blog: https://www.lucianopignataro.it/
Palazzo Caracciolo MGallery Sofitel: http://www.sofitel.com/it/hotel-5565-palazzo-caracciolo-napoli-mgallery-by-sofitel/index.shtml
Royal Palace of Caserta: http://www.reggiadicasertaunofficial.it/en/home-en/
Rowena Dumlao Giardina
Rowena Dumlao - Giardina is the author and photographer of Apron and Sneakers and The Chosen Table. Besides her blog, she's also a recipe developer and a travel writer for other food and travel sites.