Never knew "raw caramel" was possible, or even a thing, but it is! The brownie is also made of raw cacao. Gluten free? Yes. Vegan? Yes! Dairy free? YES. Refined sugar free? YES!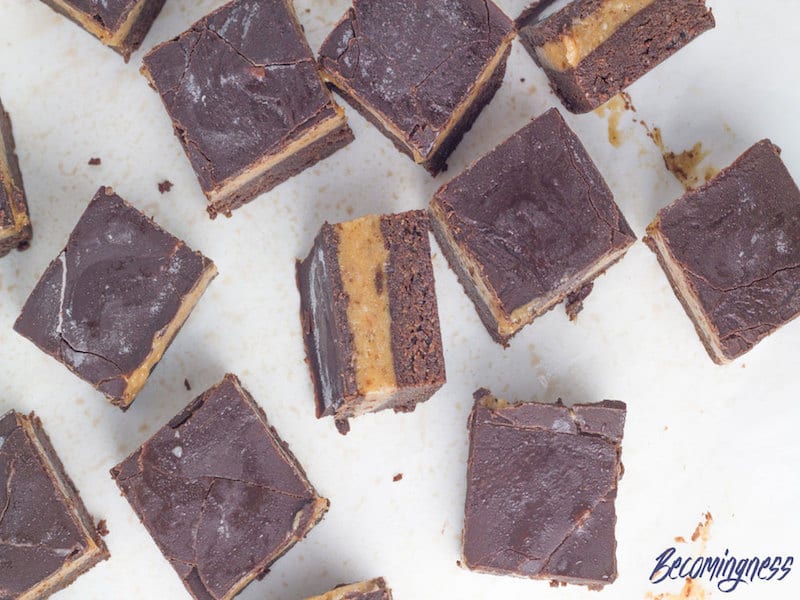 What can I say about this Raw Caramel Brownie Slice!
It is one of the best ever recipes that I have created on Becomingness! Hands down!
The funny thing is that is a mashup of two of my recipes: my Raw Caramel Slice and my Raw Chocolate Brownies.
The result is D-E-L-I-C-I-O-U-S!!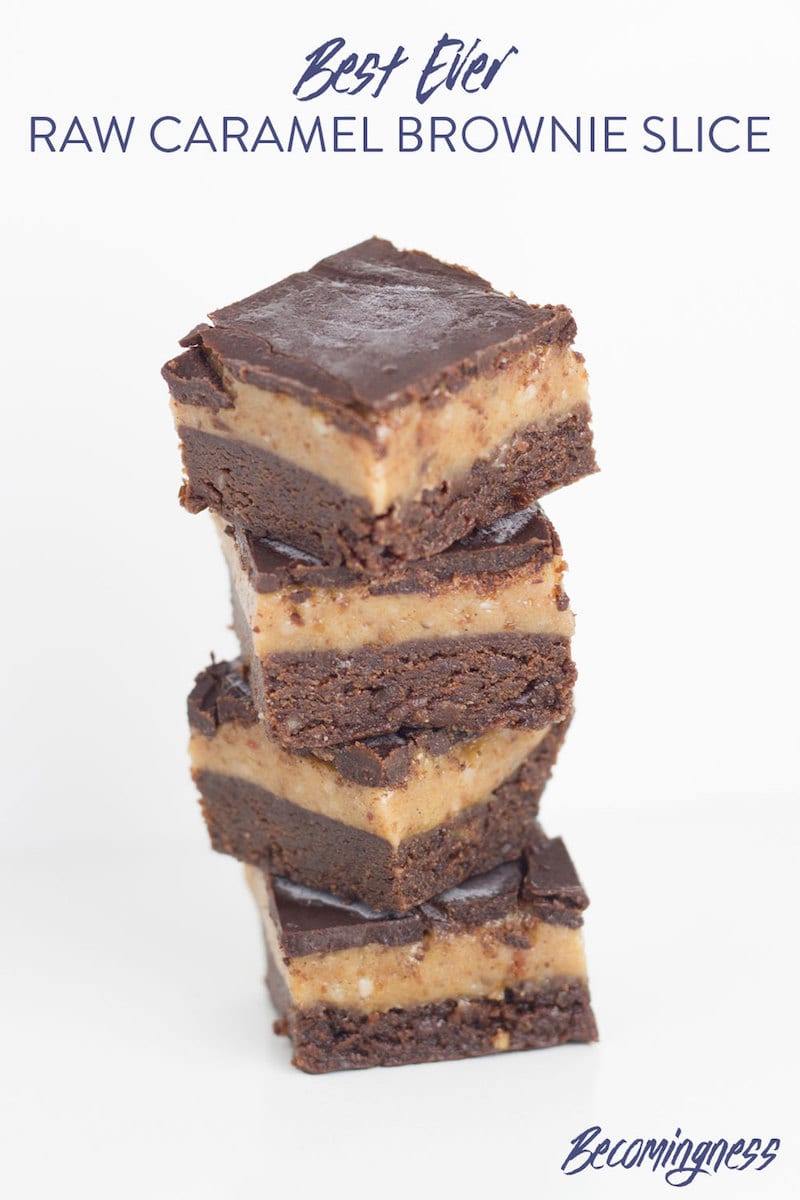 My Raw Caramel Brownie Slice is gluten, dairy and refined sugar free (as always) and suitable for paleo and vegan lifestyles. There are three layers to this masterpiece, the chocolate brownie base, a gooey caramel layer and crunchy chocolate layer to top it off.
I have had issues with the chocolate layer on some of my slices cracking when you slice them. I have found that it was easier to slice when all the layers are completely frozen. I hope this makes sense.
I hope you enjoy my latest creation.
Vanessa Vickery
Ness is a qualified nutritionist, a life & wellness coach in-training, and a mother of two extremely energetic toddlers. She has created Becomingness, a health and wellness website, to help women achieve their health and wellness goals by providing accurate, accessible and attractive products and services that promote motivation, empowerment, self-belief and happiness.