A refreshing variation on the often too-sweet standard margarita.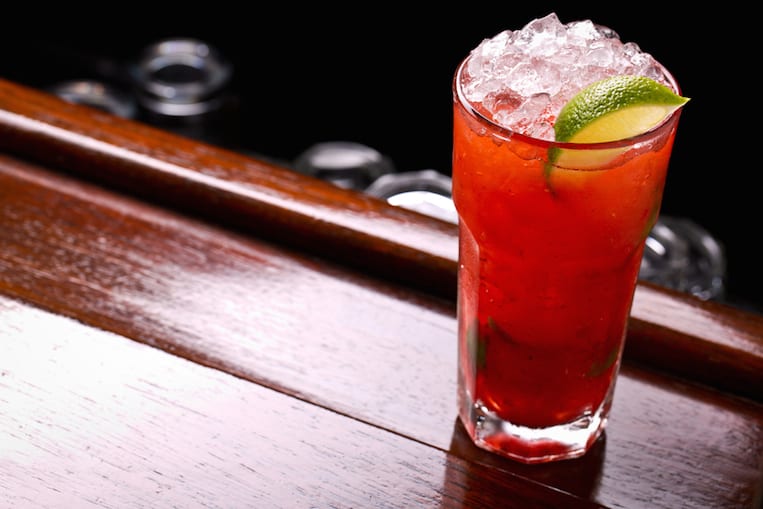 Shutterstock: Mateusz Gzik
You know how it is when you walk into a run-of-the-mill bar and ask for a margarita on the rocks? Odds are you'll get some sickly sweet drink that'll knock your head back and will taste more synthetic than anything else. That's because the primary ingredient used by bartenders in such drinks is sweet and sour mix (sometimes called just "sour mix"). Sweet and sour mix can be made well – just lemon or lime juice and simple syrup but is more often some concoction of  a lemon/lime facsimile, corn syrup, artificial flavors and preservative. Yuck. It makes the drink BOTH too sweet AND too sour.
You can make great, easy margaritas without adding all the chemicals from Monsanto's secret labs. Here's how I make flavored margaritas just using 100% fruit juice and the usual liquor lineup. They are delicious, easy to make and a great summer drink for the crowd around the grill.
See Also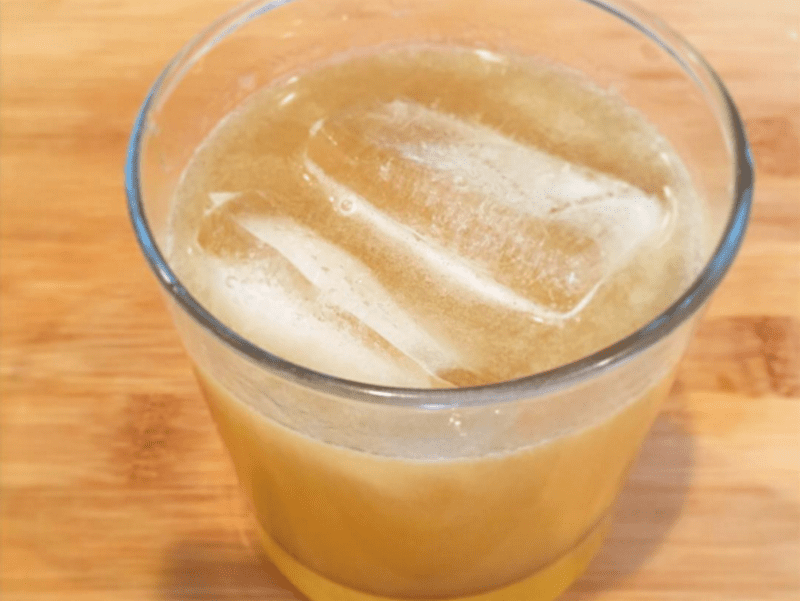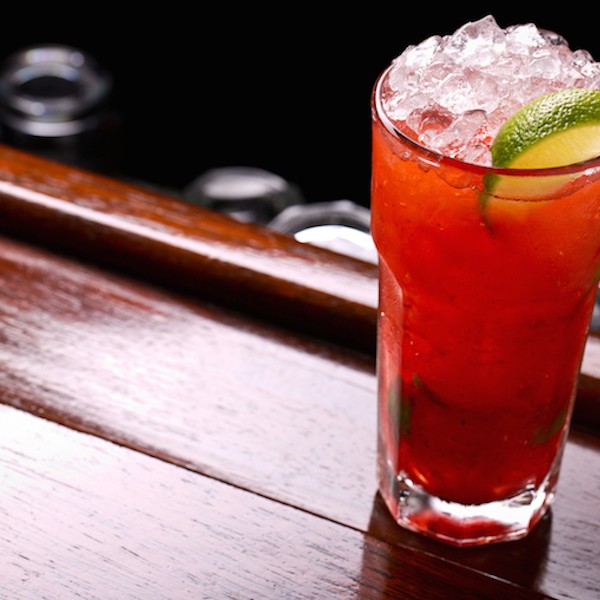 Will Herman
Ingredients
2 1/2

oz

Tequila

I use Reposado

1/2

oz

Orange Liqueur

I use Patron Citronge which has a sharper, more citrus-y taste than Cointreau, but Cointreau works well too. Feel free to use a tad more if you like – see notes below.

4-6

oz

of 100% Pomegranate Juice

enough to top off the glass

1/4

lime wedge for juice and garnish
Instructions
Fill a pint glass with ice, then add the Tequila and Orange Liqueur.

Squeeze the juice over the ice and toss the rind in the glass.

Fill the glass with the Pomegranate juice and stir.
Notes
If you're planning on making it through a long evening sucking these down, you may want to cut the Tequila back to 2 oz. Yes, it makes a difference over the long haul. These go down easy, so you'll probably lose track. No need to cut back much on the Orange Liqueur. The Pomegranate juice tends to dominate the flavor and an extra orange kick is welcome.
You can make this same recipe with pineapple juice. Also excellent. For juices that are less strong in flavor, you may need to play with the alcoholic ingredients a bit.
Will Herman
I don't know what it takes to become a professional mixologist, but I'm going to night school at my own home bar to achieve that status. For now, I'm an amateur cocktail creator who enjoys learning about new drinks and rediscovering the classics.