Win the beautiful new cookbook on fermented drinks from Honest Cooking contributor, Julia Mueller and enjoy a recipe for a delicious smoothie from the book.
By Julia Mueller
WIN THE DELICIOUS PROBIOTIC DRINKS COOKBOOK! ENTER THE SWEEPSTAKES HERE!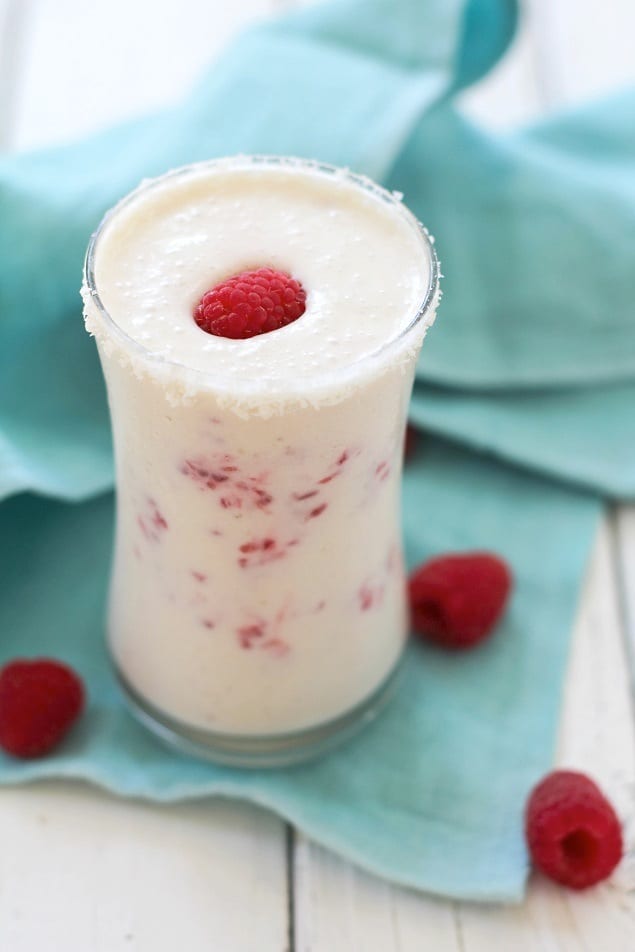 Piña Coladas are the quintessential island vacation beverage for a very good reason: they're sweet and creamy and something about them says relaxation. I adapted the beverage to be something that can be enjoyed any time of the day. Although coconut milk is high in calories, it is full of heart-healthy fats that will not clog arteries. It also contains vitamins B, C, and E, minerals and antioxidants. Pineapple juice is also great for you as it is full of vitamins C and B6, antioxidants, and is an energy booster and digestive aid.

Raspberry Piña Colada Smoothie & a Giveaway
A delicious and creamy probiotic smoothie.
Ingredients
½ Cup Plain yogurt
½ Cup Coconut milk (use full fat milk)
½ Cup Pineapple juice
1½ Frozen bananas
½ Cup Fresh raspberries, mashed
Instructions
Place the fresh raspberries in a bowl and mash them using a fork. Set aside.
Add the plain yogurt, coconut milk, pineapple juice, and frozen banana to a blender and blend until completely smooth.
Pour the smoothie in a glass and drop in the mashed raspberries.
a Rafflecopter giveaway