A gluten free and vegetarian quiona spinach bake from Amie Valpone.
By Amie Valpone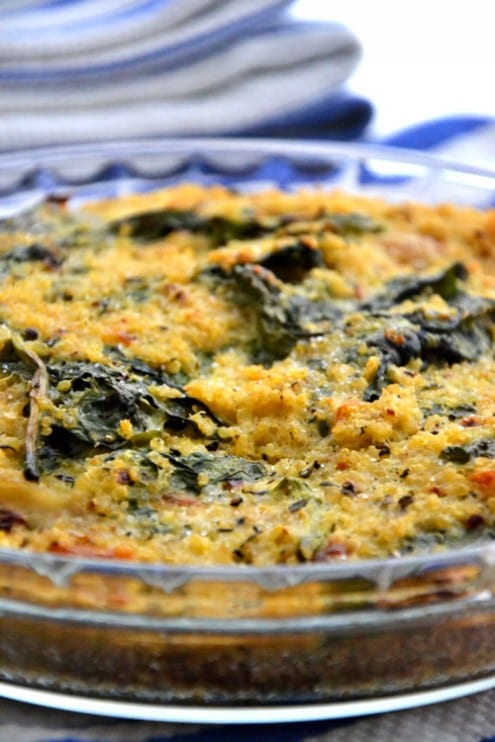 Gluten-Free and Vegetarian
Ingredients
¼ cup sesame seeds
1 lb. fresh baby spinach
2 tsp. extra-virgin olive oil
1 shallot, diced
2 cloves garlic, peeled and minced
1 Tbsp. dried thyme
¼ tsp. chili powder
2 cups cooked quinoa (about 1 cup uncooked quinoa)
1 cup Greek plain yogurt
2 large eggs, lightly beaten
¾ tsp. sea salt
½ tsp. freshly ground white pepper
Instructions
Preheat oven to 350 degrees F.
Coat an 8 x 8-inch baking dish with cooking spray, then coat with sesame seeds.
Fill a large bowl with ice and water; set aside. Bring a large pot of water to a boil. Add spinach; blanch until bright green, approximately 8-10 seconds. Transfer hot spinach to the ice bath to cool for 30 seconds, remove and drain water. Set aside spinach on a paper towel.
Heat olive oil in a medium skillet. Add shallot, garlic, thyme and chili powder; sauté until translucent, approximately 8-10 minutes. Remove from heat; transfer to a medium-sized bowl.
Add spinach, cooked quinoa, yogurt, eggs, sea salt and pepper to the onion mixture; mix well to combine. Transfer quinoa mixture into the prepared baking dish and place in the oven. Bake until set and golden brown, approximately 60 minutes.
Remove from oven. Slice, and serve warm or at room temperature.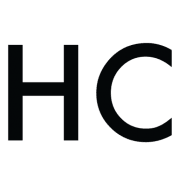 Amie Valpone
Amie Valpone is a Manhattan based Personal Chef, Culinary Marketing Consultant, Whole Living Expert, Professional Recipe Developer and Food Writer specializing in simple Gluten-Free 'Clean' recipes for the home cook.