Jerri Green serves an updated version of her inner child's favorite summer dessert.
By Jerri Green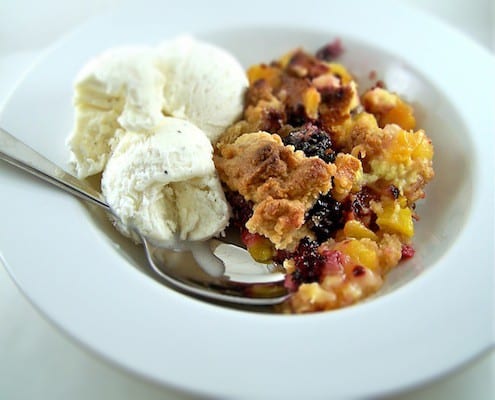 When I was a little girl my great grandmother had every kind of fruit and veggie imaginable on a small farm in her backyard. From fresh corn to pole beans to watermelon on the vine and cherries in the trees, she had everything. I would sometimes be sent to the hen house for fresh eggs or to the plum tree for an afternoon snack, but my favorite was when I was told to fill up a small bucket with blackberries from the briar patch. This only ever meant one thing – cobbler! Recently, I came across a recipe in Bon Appetit for a blackberry nectarine crisp and it immediately took me back. So here it is, an updated version of my inner child's favorite summer dessert.
blackberry nectarine crisp
a delicious summer dessert
Ingredients
For the topping you will need:
1 cup of all purpose flour
6 tbsp of brown sugar
1 tsp of grated lemon peel
1 stick of butter, melted
1 tsp of vanilla extract
For the filling gather:
2 large eggs
1 cup of creme fraiche
1 cup and 1 tblsp of flour
2 packages of blackberries (about 3 cups)
4 medium nectarines, pitted and cubed
¼ cup of sugar
on the side:
vanilla ice cream
Instructions
To make the topping, whisk together the flour, brown sugar, lemon peel and salt in a bowl.
Add in the melted butter and vanilla.
Stir until moist and crumbly. Set aside.
For the filling whisk the eggs.
Add in the vanilla and creme fraiche. Set aside.
Preheat the oven to 375 degrees.
Grease a 8x10 oval ceramic dish.
Place nectarines and berries in a bowl.
Sprinkle with flour and sugar. Toss to coat.
Transfer to prepared dish.
Pour egg mixture over fruit.
Crumble topping over fruit.
Bake about 55 minutes.
Let cool about 10 minutes and serve while still warm with vanilla ice cream.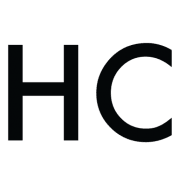 Jerri Green
Jerri Green is a vegetarian that lives with and loves a self-proclaimed carnivore. She makes meals work for everyone while juggling the mounting demands of motherhood. Nothing fancy but always fresh, she draws on her southern heritage to bring satisfying food to the table each and everyday.