Stray from the stereotypical pizza for this crisp-crusted, elegant goodness. Play around with your favorite toppings for a healthy meal that you won't regret.
By Mariela Alvarez Toro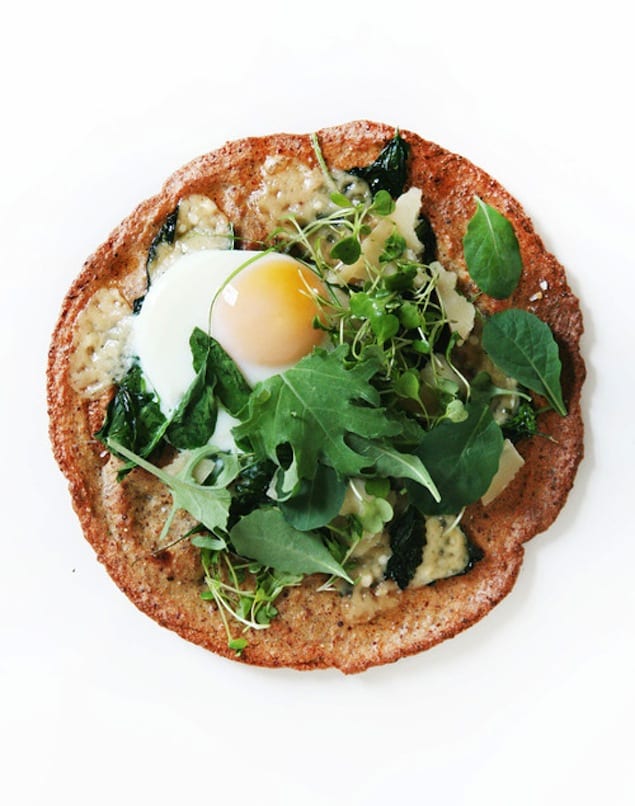 here is a recipe for making fool-roof, guilt-free pizza at home. This refreshing take on pizza in rather unique, and very, very tasty! I am not going to sit here and try to convince you that it will taste anything like the pizza you eat at your favorite restaurant. It is not slathered with tomato sauce, or oozing with mozzarella cheese. This pizza is different. It is hearty, nutty, crunchy, and totally decadent. It is sophisticated, elegant, and delicious while providing your body with a hefty dose of healthy nutrients that will keep you full, energized, and happy.
The crust is perfect thickness for it to be both crispy and chewy, the way all pizza crusts should be! It is made with quinoa that has been soaked overnight, then processed with water and salt until it resembles pancake batter. This is then poured onto a skillet and baked until golden. Unlike traditional pizza crust, this one requires no kneading, proofing, or shaping. It is easy and straightforward. You could even bake it ahead of time, let it cool, and reheat with your chosen toppings.
The ingredients I have chosen to top this crust are nothing but set of guidelines meant to inspire. This hearty combination of kale, eggs, almonds, and Parmigiano Reggiano is robust and complex. The use of both cooked and raw kale balances the pizza out allowing for both deep and light flavor profiles to come through with every bite. As you break into the pizza the yolk coats everything through, making every bite rich and creamy. The Parmesan, though optional, adds edge and funk.
Because this pizza is both versatile and easy to make, I am sure you will enjoy, over and over again.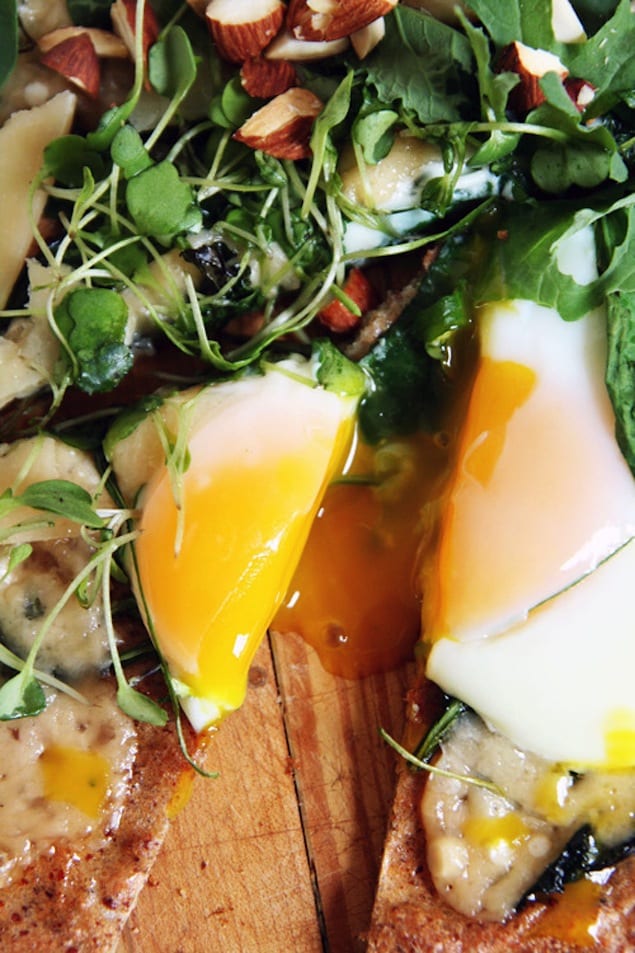 Other Topping Ideas:
Arugula, tomatoes, and goat cheese
Fennel, zucchini, rosemary
Roasted Red peppers with tomatoes, with smoked paprika and ricotta
See Also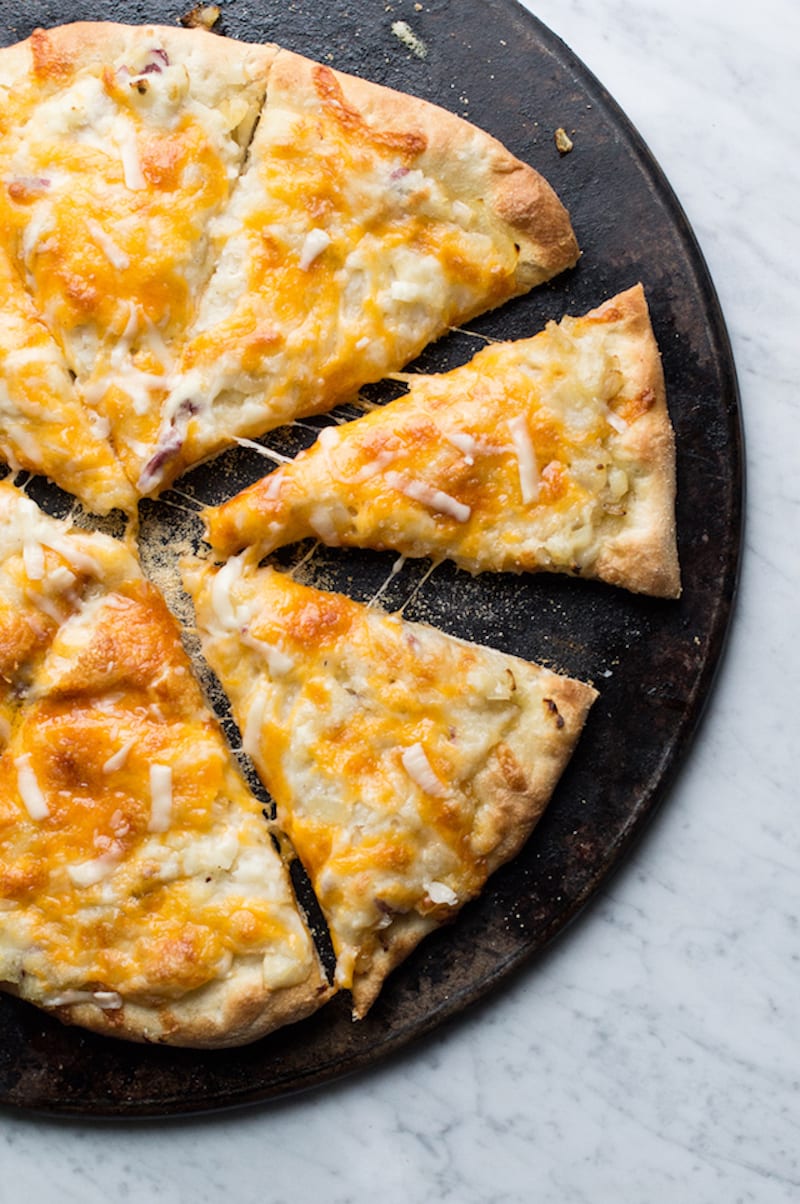 Cauliflower, chickpeas, and cumin
Print
Quinoa Pizza with Egg and Kale
---
Author:

Mariela Alvarez Toro

Yield:

1

crust, 2-3 servings

1

x
Description
Stray from the stereotypical pizza for this crisp-crusted, elegant goodness. Play around with your favorite toppings for a healthy meal that you won't regret. Inspired by Cafe Jonsonia
---
Crust
1 cup

of quinoa, soaked overnight (

8

–

10

hours)

½ tsp

. kosher or sea salt
water for soaking and pureeing

2 tbsp

. olive oil
Toppings
2

large handful baby kale or spinach

¼ cup

Parmigiano Reggiano (optional

1

–

2

eggs

1/4 cup

chopped roasted almonds

2 tbsp

. olive oil
Pinch of sea salt
---
Instructions
Crust
Place quinoa in a large bowl with enough water to fully cover quinoa (about 4 cups). Soak overnight, or for at least 8 hours prior to processing.
When ready to make, preheat oven to 450 degrees Fahrenheit. Drain quinoa through a sieve. Rinse and place in a blender with ½ cup of water and ½ tsp. salt. Blend until smooth. It should resemble pancake batter. Set aside. P
lace round baking sheet or large skillet in hot oven for ten minutes. Remove from oven, then add 2 tbsp. olive oil. Place skillet back in oven for 3 minutes. Swirl oil around so that it fully coats the pan. Pour batter onto the skillet, swirling batter around until even distributed. Use a spatula if necessary.
Bake for twenty minutes.
Remove from oven, flip crust, then bake for another ten minutes.
Remove from oven, add toppings and bake until cheese, if using melts (5-7 minutes). At this point, you could also let crust cool completely and save for later preparation.
Assemble
Preheat oven to 350 degrees Fahrenheit. Place slices of Parmigiano on top of fully cooked crust. Add one handful of kale and crack one or two eggs onto the crust. Add a pinch of salt and a drizzle of olive oil.
Place in oven and bake for 12-15 minutes, checking for doneness of eggs every 3-5 minutes after the first 5 minutes have passed. The whites should set and the yolk should be runny.
As the pizza bakes, lightly dress a second handful of kale with the remaining tablespoon of olive oil and a small pinch of salt. When eggs fully cooked, remove from oven.
Add a second handful of dressed kale over the top and eat immediately.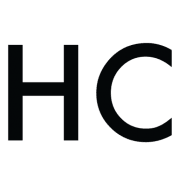 Mariela Alvarez Toro
Recently graduated with from Harvard University's Graduate School of Design. She has recently completed "People in Food-Space", an ethnographic study on the cultural production of taste in space. She has also examined post-soviet food production systems and housing projects in Havana, Cuba. Originally from Puerto Rico, Mariela has been living in the United States for eight years. She has involved herself in both teaching and practice, while writing on food at tastyplan.com. Her goal as a food writer is to cook creatively, using the best ingredients to find new flavor combinations every day.