Made with almond flour and eggs, and no refined sugar, these moist, spicy cupcakes keep you satisfied for a while without throwing you under a sugar roller coaster.
By Mariela Alvarez Toro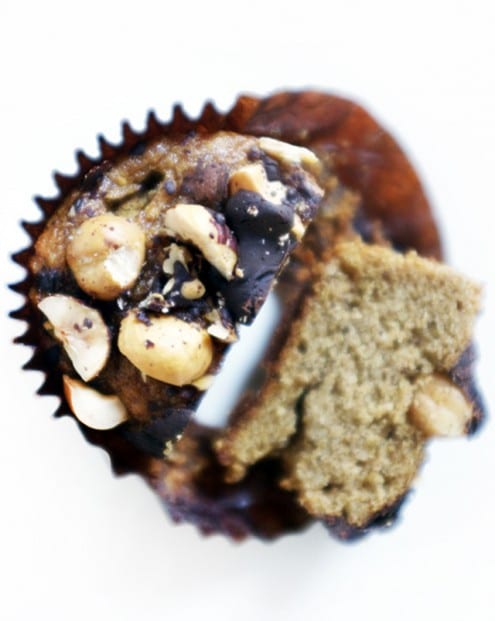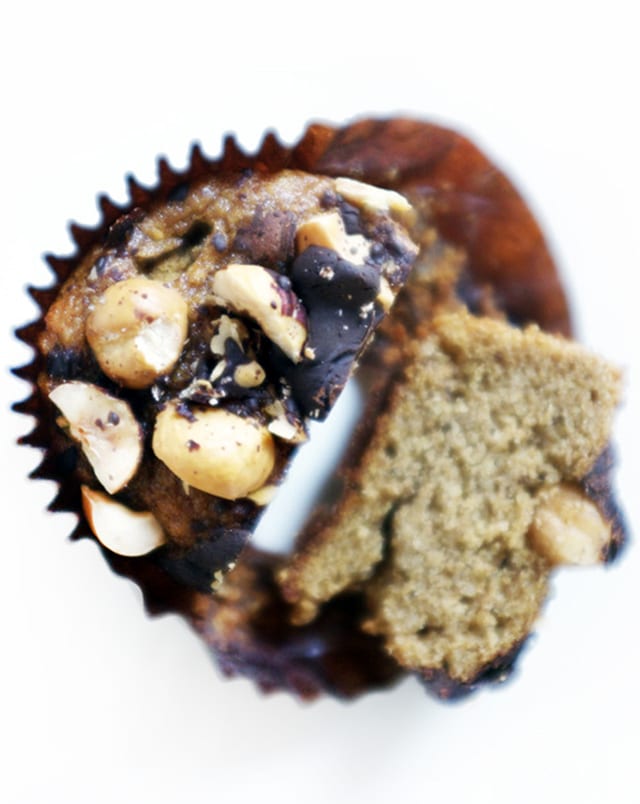 Pumpkin Cupcakes with Chocolate-Hazelnut Topping
Made with almond flour and eggs, and no refined sugar, these moist, spicy cupcakes keep you satisfied for a while without throwing you under a sugar roller coaster.
Author:
Mariela Alvarez Toro
Ingredients
1½ cup blanched almond flour
¼ tsp. sea salt
½ tsp. baking soda
1 tbsp. cinnamon
1 tsp. nutmeg
¼ tsp. cloves
½ cup pumpkin puree, fresh or canned
2 tablespoons raw local honey
¼ cup maple syrup
3 large eggs
⅓ cup chopped roasted hazelnuts
2 oz dark chocolate (more if desired)
Instructions
Preheat oven to 350 degrees Fahrenheit. Line a muffin pan with 9 muffin liners. Set aside.
Place almond flour, sea salt, baking soda, and spices. Blend until well incorporated.
Add pumpkin puree, honey, maple syrup, and eggs. Blend until well incorporated.
Pour ¼ cup of the batter into each muffin liner. Evenly divide the chopped hazelnuts and chocolate over the muffins, if using.
Bake for 25 minutes, or until fully cooked. Remove from oven and let cook for an hour before serving. Enjoy!