Two slabs of moist, cake-like pumpkin bread filling with a generous layer of caramel ice cream. There's your new favorite festive season treat.
By Marissa Sertich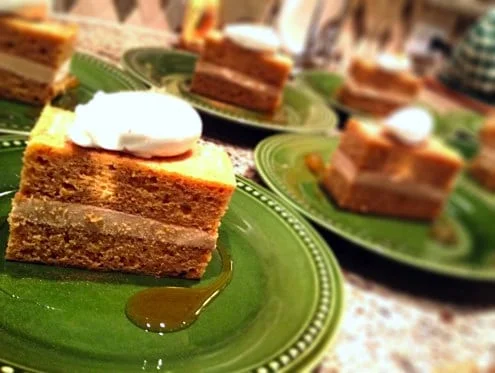 In October, we playfully cut smiling, spooky faces into our pumpkins, but then November hits and we begin eating Mr. Jack-O-Lantern, rather than befriending him.  I suppose someone has to be the pie and pumpkin is the man for the job.  I'm not even convinced I'm in love with pumpkin, but as a responsible citizen, it is my seasonal duty to consume festive holiday snacks – a burden I will happily carry. A pumpkin donut or two? Yes.  Pumpkin risotto for dinner? Sound delicious.  A pumpkin spice latte to start the day? Venti, please.
While pumpkin seasonal beers will always be at the top of my list during this festive season of all things pumpkin, my new favorite concoction is the Pumpkin Bread Ice Cream Sandwich. Two slabs of moist, cake-like pumpkin bread filling with a generous layer of caramel ice cream – the sandwich can be eaten on its own, but if you're feeling especially celebratory, reduce a few cups of apple cider until it thickens to become a sticky, sweet syrup.
See Also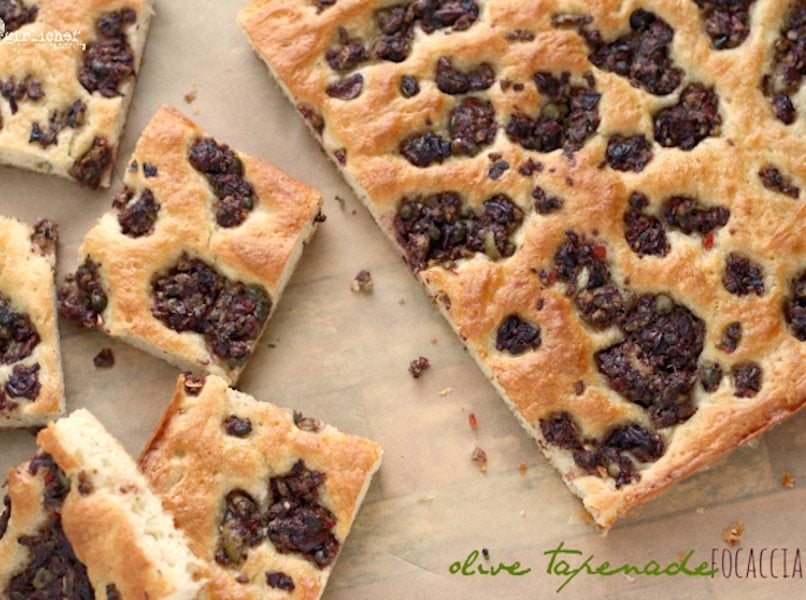 The pumpkin bread recipe itself I've stolen from my sister-in-law – what can I say? – Sometimes the pastry professional needs a fabulous home-style recipe.  The,  doctored it up.   In addition to cider syrup, I whip up fresh cream and caramel apples to complete the dessert.  Venti Pumpkin Spice mochachino soy lattes – eat my pastry dust.
Print
The Pumpkin Bread Ice Cream Sandwich
Author:

Julia Bilz Sertich and Marissa Sertich

Prep Time:

15 mins

Cook Time:

30 mins

Total Time:

45 minutes
1

(15 ounce) can pumpkin puree

4

eggs

1 cup

vegetable oil

2/3 cup

water

3 cups

white sugar

3 ½ cups

all-purpose flour

2 teaspoons

baking soda

1 ½ teaspoons

salt

1 teaspoon

ground cinnamon

1 teaspoon

ground nutmeg

½ teaspoon

ground cloves

¼ teaspoon

ground ginger
Instructions
Preheat oven to 325°F
Grease and flour a jelly roll pan (or cooking pan)
In a large bowl, mix together pumpkin puree, eggs, oil, water and sugar until well blended.
In a separate bowl, whisk together the flour, baking soda, salt, cinnamon, nutmeg, cloves and ginger.
Stir the dry ingredients into the pumpkin mixture until just blended and pour into the prepared pans.
Bake for about 20-30 minutes, or until golden, or until a toothpick inserted in center comes out clean.
Notes
Turn Your Bread into an Ice Cream Sandwich:
Once the bread has cooled, put it in the freezer until it is firm.
Un-mold the bread from the freezer and carefully slice in in half.
Using an offset spatula, spread 1.5 qt. of caramel ice cream over one half of pumpkin bread.
Place the remaining half on top of the ice cream to create a sandwich.
Return to the freezer and slice into individual portions once the ice-cream has become very solid.
Marissa Sertich
Marissa Sertich Velie is a New York based pastry chef and graduate of the Culinary Institute of America. She passionately documents her adventures of baking and eating her way through the fascinating (and sometimes nutty) underbelly of the American pie. Velie has a Master's degree in Food Studies from NYU.