Celebrate fall with these tasty mini baskets filled with creamy pumpkin and porcini mushrooms.
By Elisa Gennaro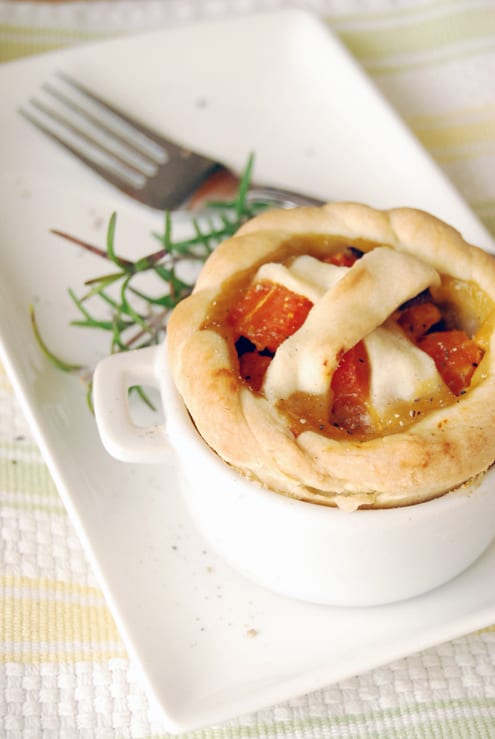 When fall comes, you can see all those wonderful orange spots in the fields, hundreds of pumpkins lying down on the soil. In Italy, you can also see a lot of pitchmen selling porcini mushrooms. I was thinking "how could I put together these two ingredients to create something that celebrates fall?", well.. the first thing than came to my mind was a tart.
I didn't want to use puff pastry because it's too greasy and I thought it would have spoiled the delicate flavor of the pumpkin, so I thought that pie crust would have been just perfect.
As usual I wanted to make my own pie crust recipe and came up with this one, the problem was that I forgot to write down the ingredients. This happens when you are used to prepare things without following a recipe. Afte a few pie crusts, I finally managed to recreate the same I made that day and you can find it right here.
You can substitute pumpkin with potatoes, zucchini or eggplants, basically you can use the veggies you like the most to fill this pie crust. With the remaining crust i made some pepper sticks, I only added some pepper to the crust and cut it into strips, they were super crunchy, perfect for a cocktail. I used shortening because I wanted to lower the fat and cholesterol content, but you can substitute it with butter.
Print
Pumpkin and porcini mini baskets
---
Author:

Elisa Gennari

Total Time:

1 hour 5 minutes

Yield:

6

1

x
Description
Tasty mini baskets filled with creamy pumpkin and porcini mushrooms
---
70

gr of shortening (

50

for the dough,

20

more for the folds)

120

gr of plain flour +

30g

r to dust

1

pinch of salt

1

ping of baking powder

200

gr of pumpkin

5

gr of dried porcini mushrooms (or 1 fresh big porcino -about

150g

)
rosmary and garlic
salt and pepper
extra virgin olive oil
---
Instructions
If you're using dried procini, soak them into lukewarm water for at least 30 minutes and preheat the oven at 220°C (390°F).
Combine 50gr of shortening with 100gr of flour, the baking powder and a pinch of salt in a bowl. Mix the ingredients until you get a crumbly dough.
Add 4 tablespoon of water and keep on kneading. The dough must be smooth and a little sticky. If it becomes too sticky, add the rest of the flour. The dough must be very elastic and very soft.
Flatten the dough into a rectangle 1cm thick with a rolling pin, on a pastry board dusted with flour. Spread the pastry evenly with a little of the remaining shortening. Fold the bottom third of the rectangle up toward the centre, aligning the edges. Then fold the top third down. Flatten again the dough and spread other shortening. Fold, and repeat this process two times more. Let the dough sit in the fridge, cover with a plastic wrap until the filling is ready.
Cut the pumpkin into half cm cubes and stir fry it on a pan with a tablespoon of oil, a crushed garlic and some rosemary. When golden brown, add some water, salt and pepper and let it cook for about 10 minutes.
Cut the porcini into small pieces and add them to the pumpkin. Let it cook for five more minutes the add the milk, check the saltiness and turn off the heat.
Remove the pie crust from the fridge and flatten it a rolling pin. Cut discs a little bigger that the holes in a muffin pan.
Grease the pan with some oil. Put the discs in it and fill them with the pumpkin and porcini mixture. Cut the remaining pastry into stripes to decorate the little basket.
Bake the baskets for about 30 minutes. Serve warm or tepid.
Prep Time:

35 mins

Cook Time:

30 mins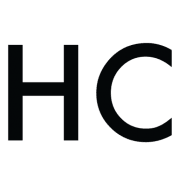 Elisa Gennari
Elisa Gennari was born and raised in Rome, with a true passion for home made food. Her goal is to share her ideas about eating delicious food while still staying healthy. In her blog she teaches her secrets on how to cook Italian recipes, always with a healthy twist.