Sponsored Post: Prosciutto di Parma is the King of Hams and we're celebrating the best prosciutto around with delicious recipe and cooking inspiration.
Dig into this autumn salad made hearty for the season with prosciutto, gorgonzola, pecans and pomegranate tossed in a rosemary vinaigrette.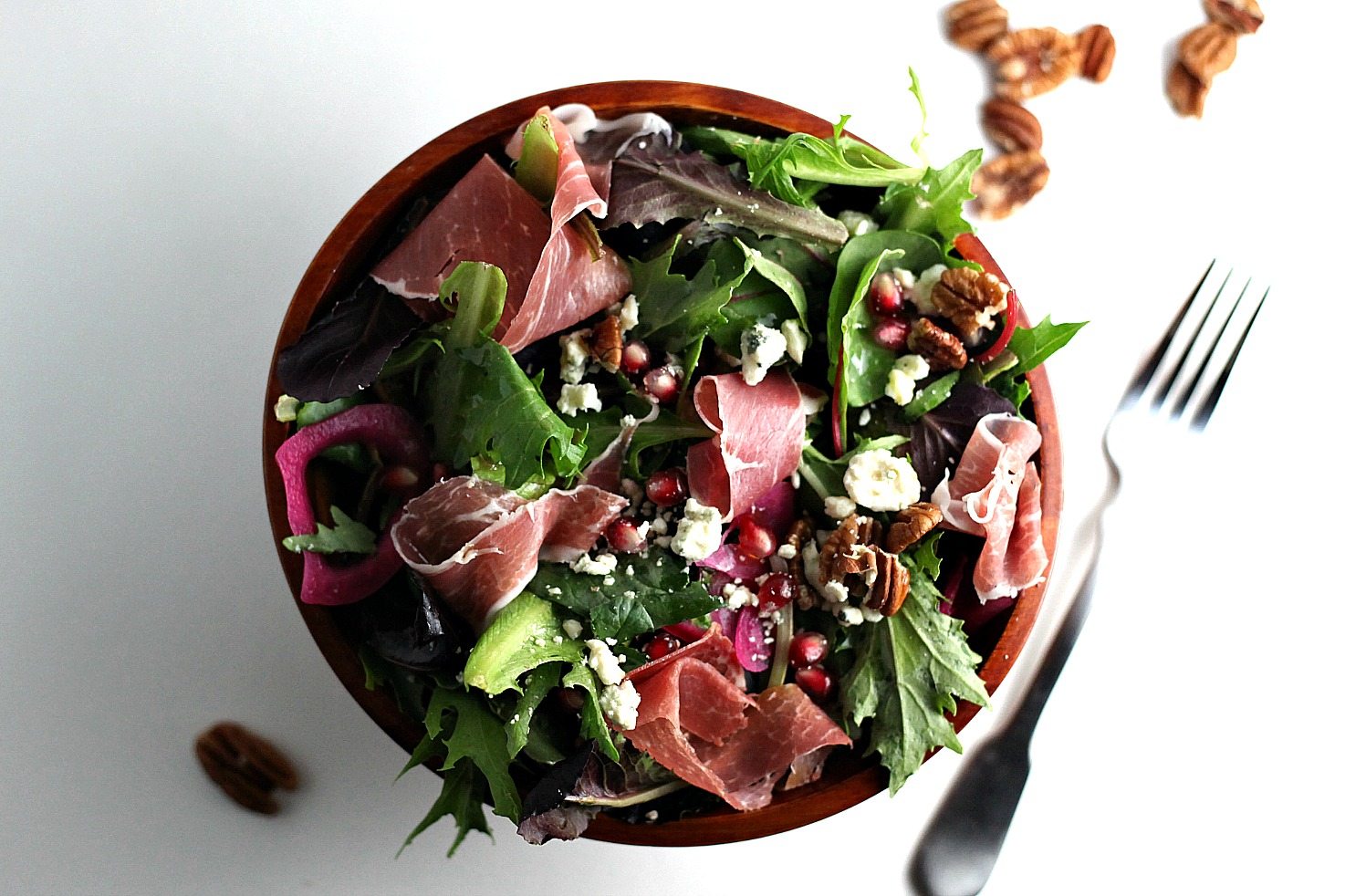 Don't you guys just love autumn salads? I adore when the weather starts to turn and we bring back all my favorite ingredients like pecans, gorgonzola, pomegranates and rosemary.
The rosemary vinaigrette for this salad is simple: you're mixing dried rosemary with Dijon, balsamic and olive oil. The flavor is savory and goes perfectly with prosciutto and gorgonzola!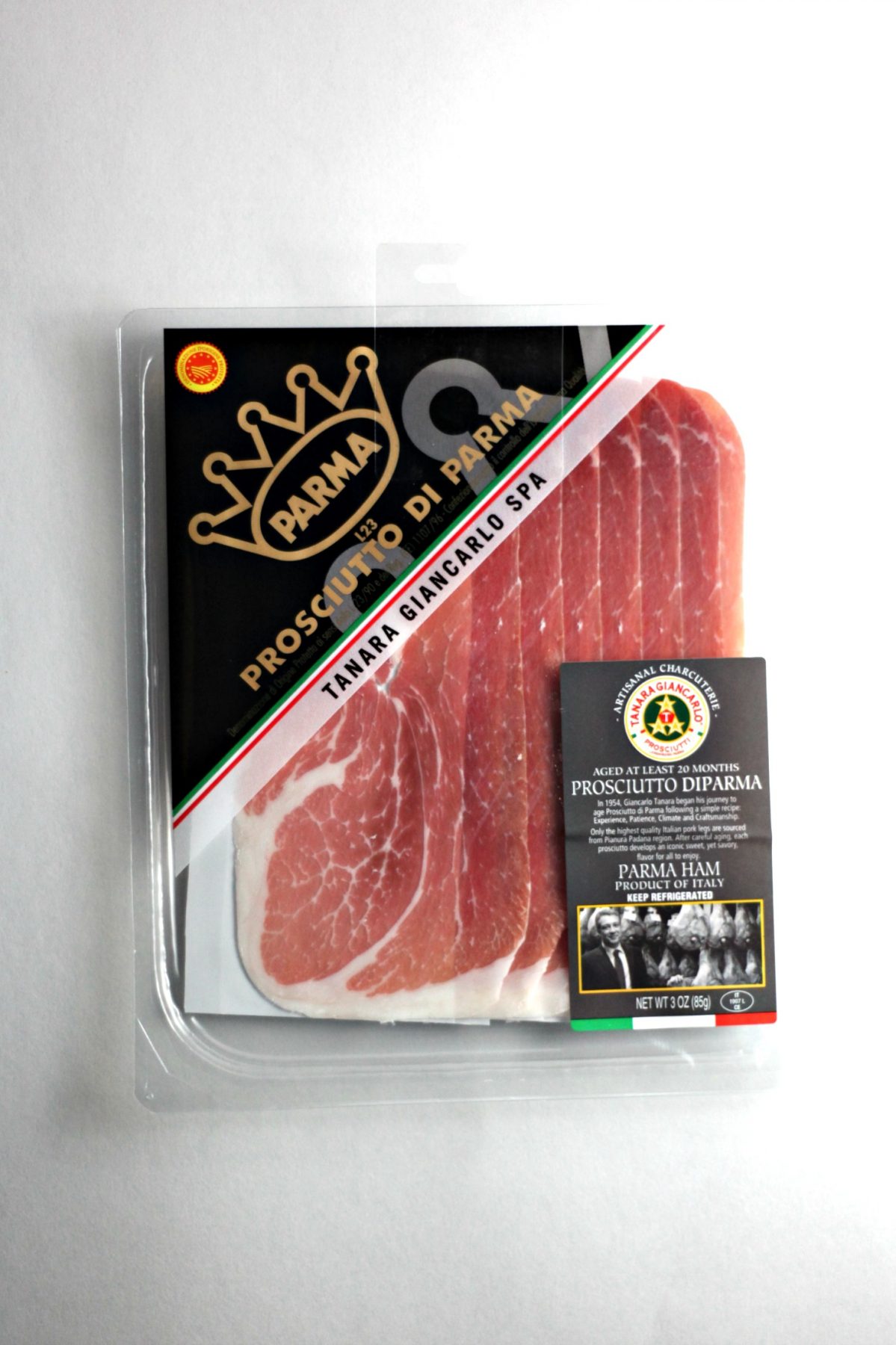 As for the prosciutto, Prosciutto di Parma is the King of Hams. It's imported only from Italy (where the pigs are humanely raised! That's a big point for me, and I know it is for many of you guys, too). In Parma, making prosciutto ham is part of an age-old tradition passed on from generation to generation and the methods used thousands of years ago have remained consistent.
Prosciutto di Parma is made with just two ingredients: specially-bred pork and sea salt (or call it four if you add the Italian air and time!). It's 100% natural, and I prefer it because of its quality and authenticity. Plus, you can't beat that sweet, delicate flavor.
When adding Prosciutto di Parma to salads, I like to dish the salads into the bowls first and then add the prosciutto on top. You don't have to do it this way, but it does make it easy to get some prosciutto in every bite!