Norfolk, Virginia, best known for its vast naval base and home of the USS Wisconsin battleship, parts its waters to reveal why you should point your compass in that direction for your next culinary adventure.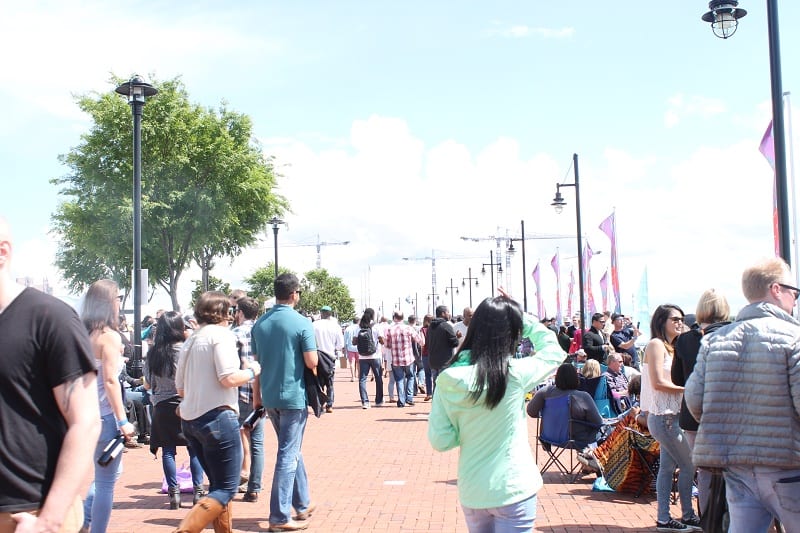 A charming community of mermaids and ships, Norfolk is swirling the waters proving there is more to it than captains and boats. In the year 2016, Norfolk introduced folks to a changing food scene, as well as international and local art which are luring people to explore its shores. Ahoy, mates!
The Eats.
What do you think when someone asks, "What is Norfolk cuisine?" Is it Mexican food? Is it American fusion? Is it wholesome sweet potato biscuits? Well, guess what! You should start thinking this way and take Norfolk out of the box you placed it in because it falls into all of these categories. This mermaid town is making a splash with its food scene.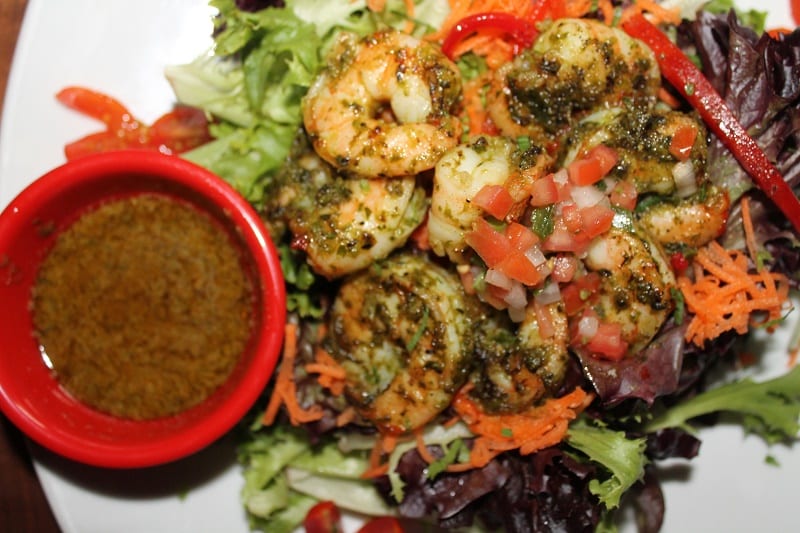 Food: Latin American, mainly dishes with the exception of chips and guacamole.
Type: Casual, but can bring a date.
When you are in the mood for: Flavorful, colorful food like rice and beans or fish tacos.
Seating: Large and small groups, also includes a bar area.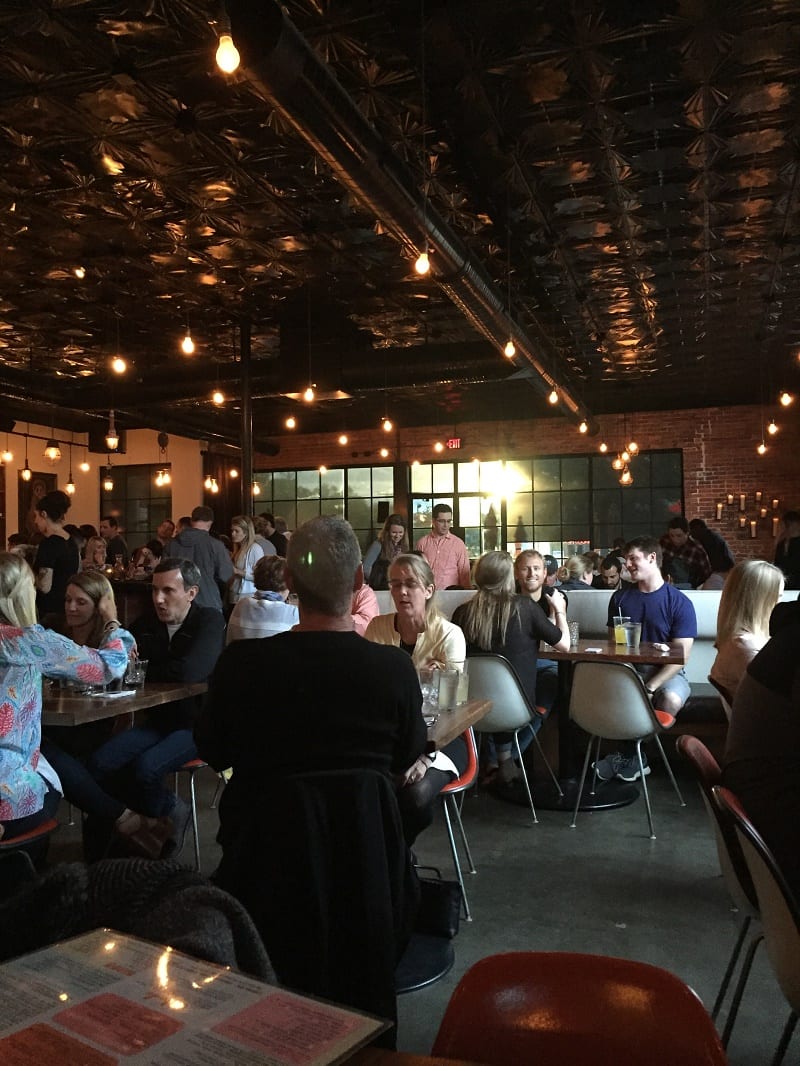 Luna Maya, a Latin American and Mexican inspired restaurant with a few twists, is a fixture in Norfolk. Two Bolivian sisters opened what was once a 25 seater "hole in the wall", and soon it became the popular restaurant it is today. It is a Norfolk destination created by sisters who were influenced by two people; a grandmother who lived for cooking family meals and mother who had an entrepreneurial mindset. The Montano sisters treat Luna Maya as they would their Bolivian home; inviting guests to sit, eat and indulge in the aroma of steaming tamales topped with shredded beef at what can be considered their second family home.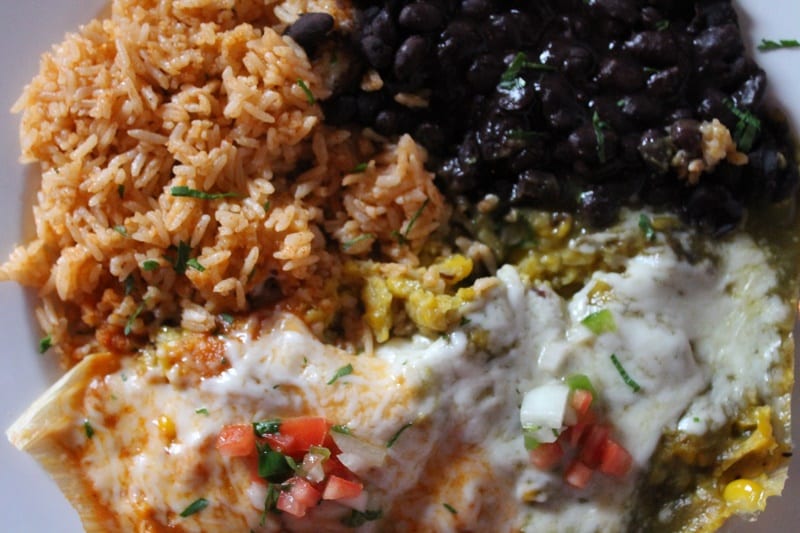 Bending the tamale making rules, Karla Montano the cook of the sister duo, decides to top the pleasantly sweet corn tamales with slow cooked brisket. This method of making the dish allows the eating experience to be unique in Luna Maya. Whereas Vivian, the "mixologist" of the sisters, experiments with fresh Latin and American ingredients to make house made vinaigrette and "to die for " sauces for the other menu items. The dual creative contributions make this restaurant different, and like a mermaid of local lore, this Norfolk fixture lures eaters to taste the cuisine of Bolivia, Mexico and Latin America.
Food: Handheld, finger comfort foods.
Type: Very casual.
When you are in the mood for: Quick sinfully good bites.
Seating: Small groups.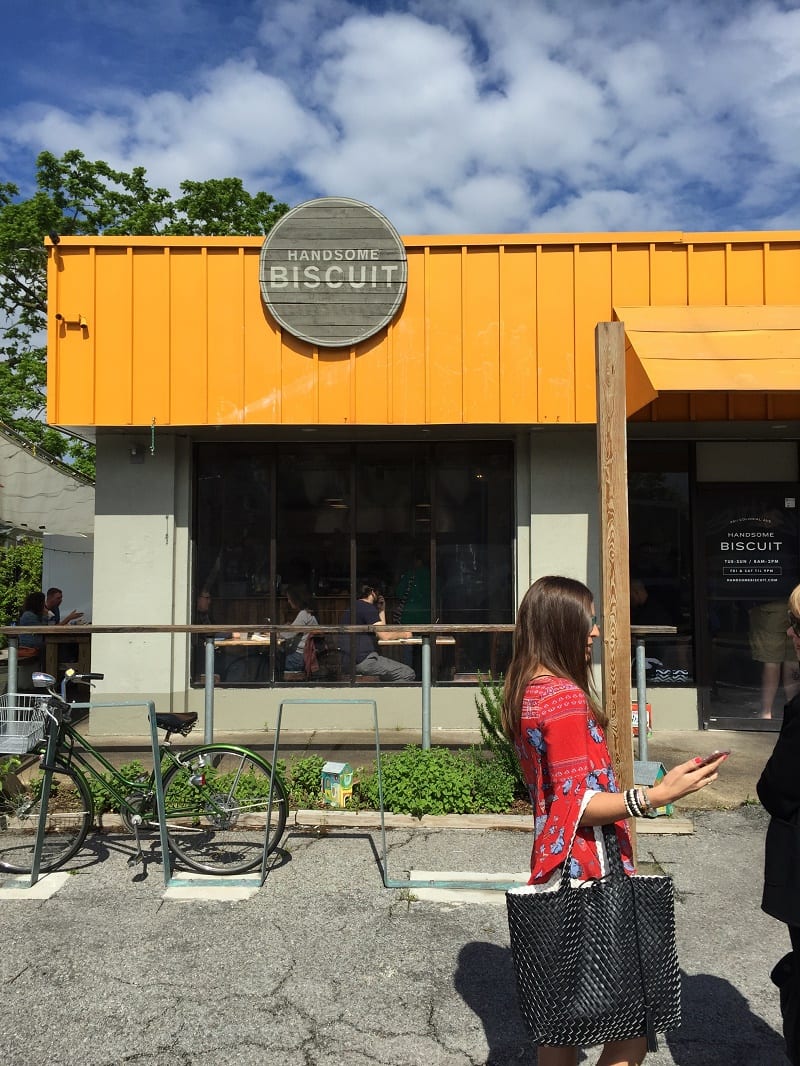 Handsome Biscuit; these are not Kentucky Fried Chicken style! These biscuits are golden, moist fluffy vessels made from sweet potato. But more importantly, these biscuits are hella hella good. Co-founders David Hausmann and John Porter developed the straight shooting concept of handsome biscuits. A "hole in the wall" location for real comfort food. You will not find almond milk or gluten-free food at this eatery, because it's just not their style, neither does it make them more handsome.
Plain sweet potato makes a simply sweet biscuit to hold the hot fillings of the PB (peanut butter) and JB (jelly and butter), or the shorty (egg and cheese). Complementing the savory biscuits, such as their popular Hella Fitzgerald, is lupo hot sauce. A divine concoction made in house, it is splashed on top the savory biscuits and transforms a handsome biscuit  into a hot one.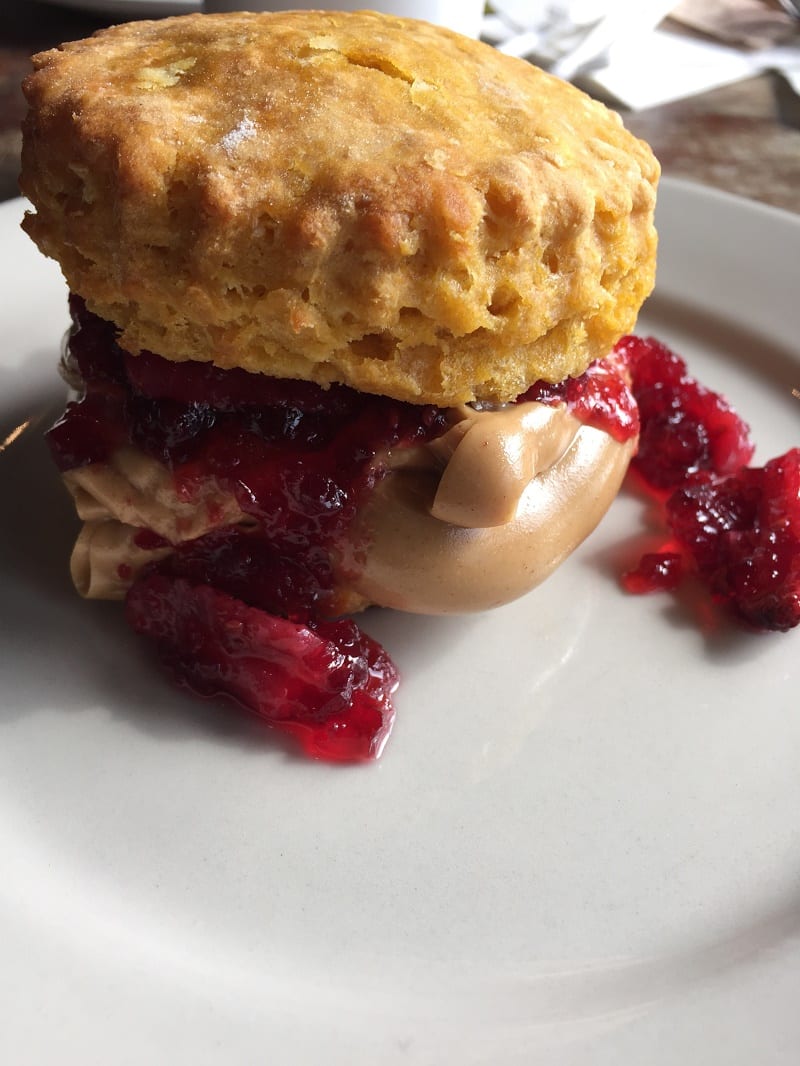 Food: healthy, wholesome meals.
Type: casual but can dine here for work lunch break as well.
When you are in the mood for: eating tasty greens mixed with grains/healthy bread and natural sauces.
Seating: small to medium ( up to 10) groups.
Great news for the lupo hot sauce fans, Hausmann and Porter also owns the restaurant Field Guide, he is the older brother to Handsome Biscuit. Here the ingredients follow the Handsome Biscuit mantra of using simple and identifiable ingredients. The difference here is the wider variation and a "healthier" menu. This is the spot for the health conscious and more importantly hungry/nutrition conscious. The Field Guide is the  necessary map you need if you are craving hearty eats, whether it is a rice bowl or sandwich.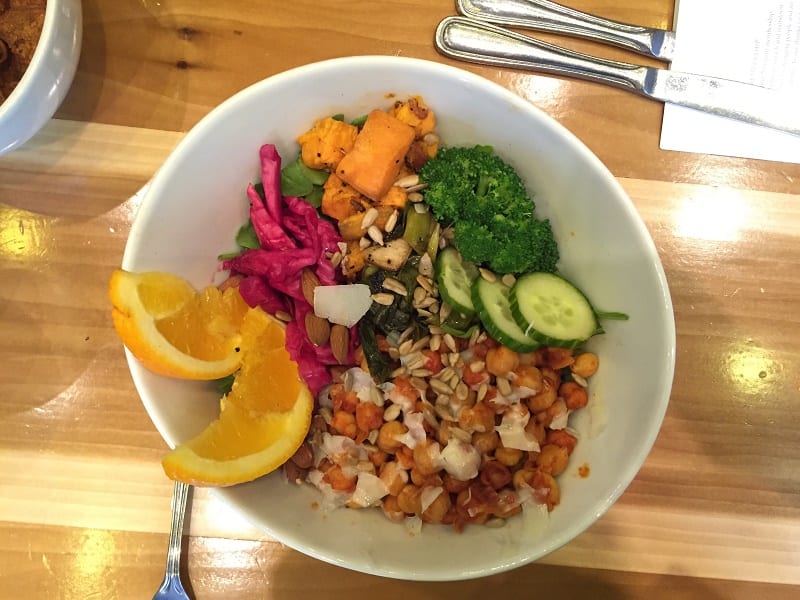 Food: simple, rich and elegant, expect truffle and oysters.
Type: fancy, not a good idea to wear flip flops here, great for dates
When you are in the mood for: trying something new or trying something you had before but is elevated to a higher level.
Seating: small and large groups, also includes a bar area to view where diners will watch events such as the Derby.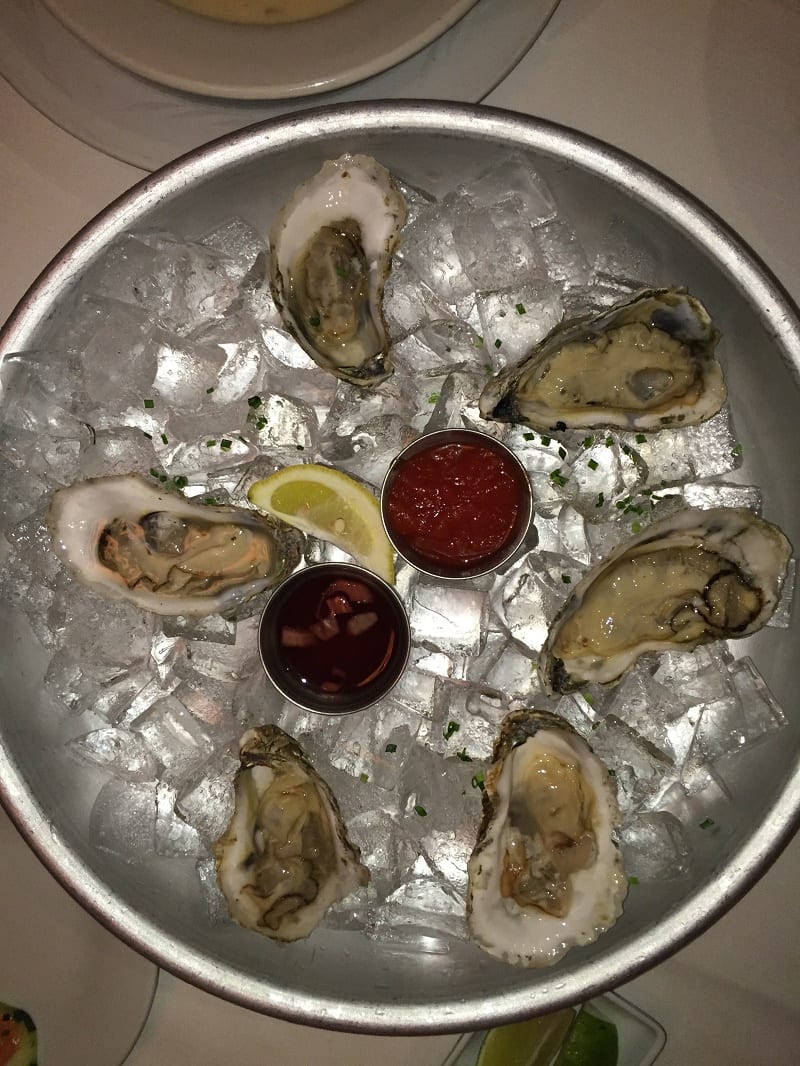 Todd Jurich's Bistro; A fancier dining experience, Jurich is arguably the place which initiated Norfolk's shift in to the "in season" culture. A native Pennsylvanian and James Beard Award winner, Chef Jurich is a cooking genius.  His meals are able to carry the folk of Norfolk on his international journeys to Switzerland and Thailand right in the comfort of his bistro.
Currently on the spring menu diners can ravish in truffle ravioli, chicken marsala, ceviche, and other morsels to delightfully tingle the palate. Trust that there is nothing bland at Todd Jurich's Bistro. Jurich  does the food just right, with the soft buttery texture of the ravioli and chicken and perfect balances of tangy bursts from a ceviche. It is a meal to dream of. Luck for the native Virginians who can visit more frequently than visitors.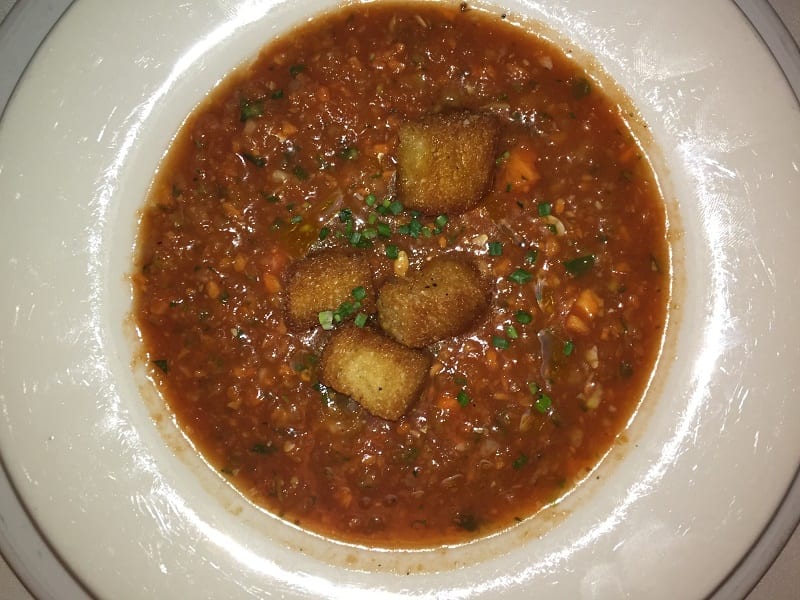 Norfolk Wine Festival; For those who get bubbly with joy sipping on Prosecco and Chardonnay this is a bubbly extravaganza you do not want to miss. Hosted every fall and spring the Norfolk Wine Festival shows off its love for wine on the  riverbanks of the Elizabeth River, located in the heart of the business district in Downtown Norfolk, Virginia.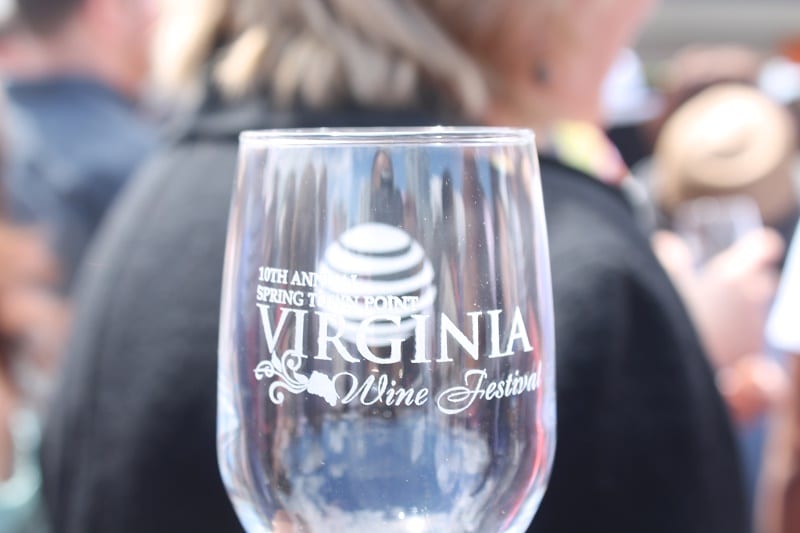 Over 25 of the best wineries such as Mermaid Winery from Virginia set up their white tents for this two day event. The days are filled with bouncing the reflections of the sun, crowds of people, flamboyant hats, tables with cheese platters and of course overflowing wine. This is the spirit of Norfolk.
Important to Note: The Norfolk food scene is becoming diverse, but the seafood culture is anchored to Norfolk's core. Similarly with Peta's headquarters in the heart of Norfolk, it  influences the community and  restaurants. Hence the reason for a wider vegetarian selection in this mermaid town, proving that Norfolk is broadening its food horizons.
The Art
Visually appealing and interactive art are becoming staples in Norfolk's culture. Two outlets for seeing great works are the installation of the LanternAsia display in the Norfolk Botanical Garden and the glass exhibitions demonstrated at the Chrysler museum.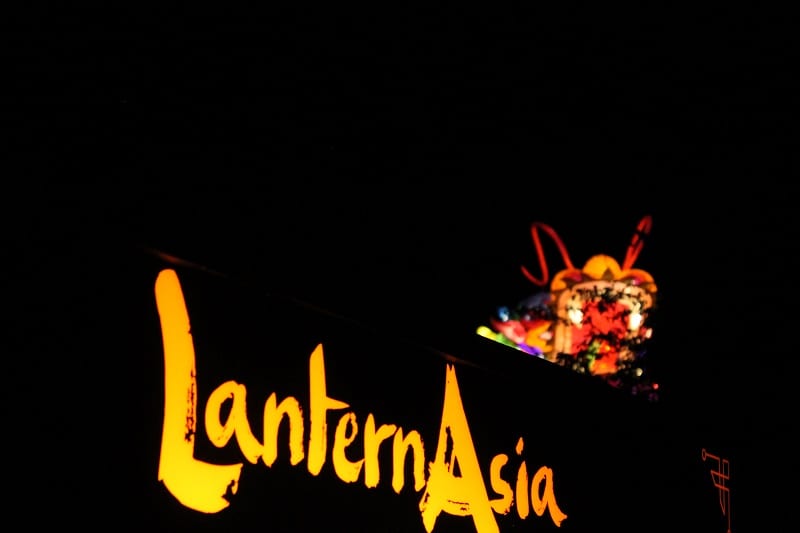 The LanternAsia display in the Norfolk Botanical Garden is the first of its kind to be installed in the Unites States. The magical art visually and physically transports guests to the destinations represented in the glowing light fixtures such as Japan, China, India, and Singapore. A one mile walk of glowing objects illuminates the night and can be seen during the day at this display.  Upon entrance there are pathways of glowing Asian inspired figures like floating butterflies flapping their wings to welcome visitors into the enchanted garden. Built by Chinese artisans, these visually addicting pieces include floating love swans and a pink garden of cherry blossoms creating a wondrous beauty which enchants every person who experiences it.  The "grand finale" or where the real magic happens is the visionary of the four story fire breathing dragon, sparking an orange hue to the surrounding blackness. It is a extraordinary experience for every age group, the enchantment is guaranteed to extend to adults.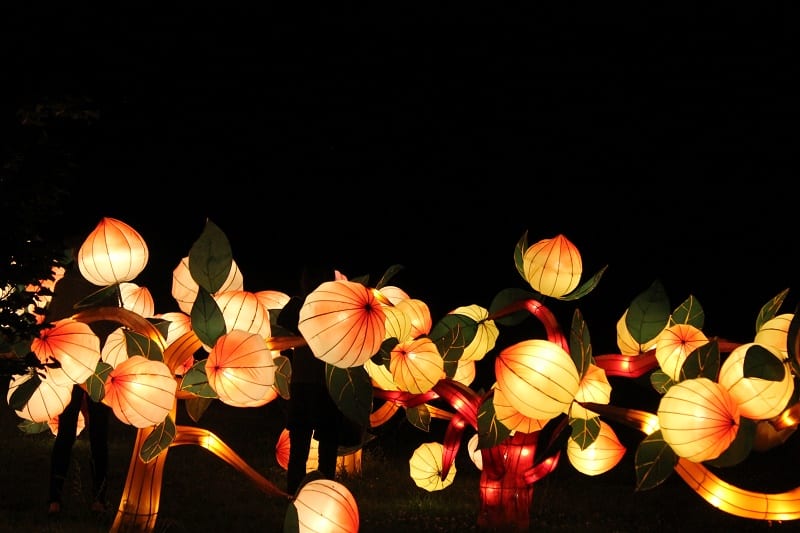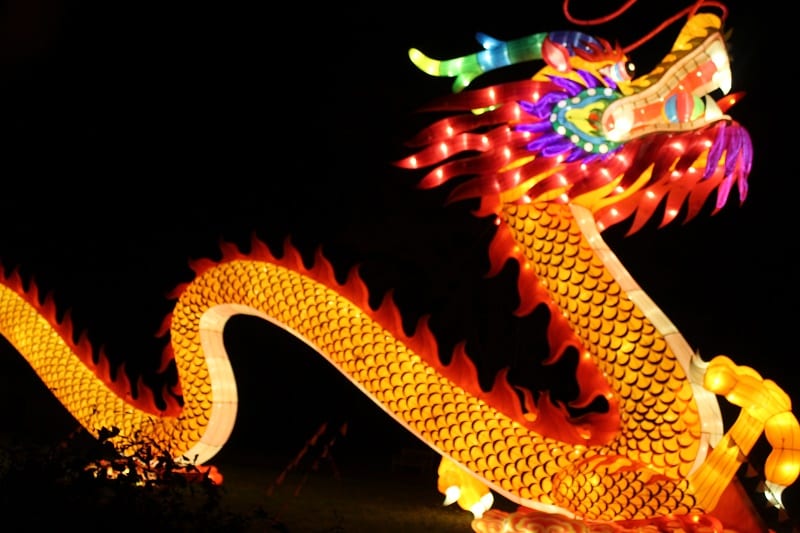 Although Lantern Asia can be visited during the day, it becomes more magical when seen at night. Instead during the day, venture to the Chrysler Museum of Art and Glass Studio to experience additional magic when viewing starry pieces.  Just a minor warning, most collections featured will make you lust for every piece for your personal home décor. For example A Boston & Sandwich Co compote vase created in the 1860's stands in solitude dazzling guests with its "pressed" design. Another beaming figure hangs on the wall, shattered glass dazzling or frazzling your mind because it just leaves you speechless by its beauty.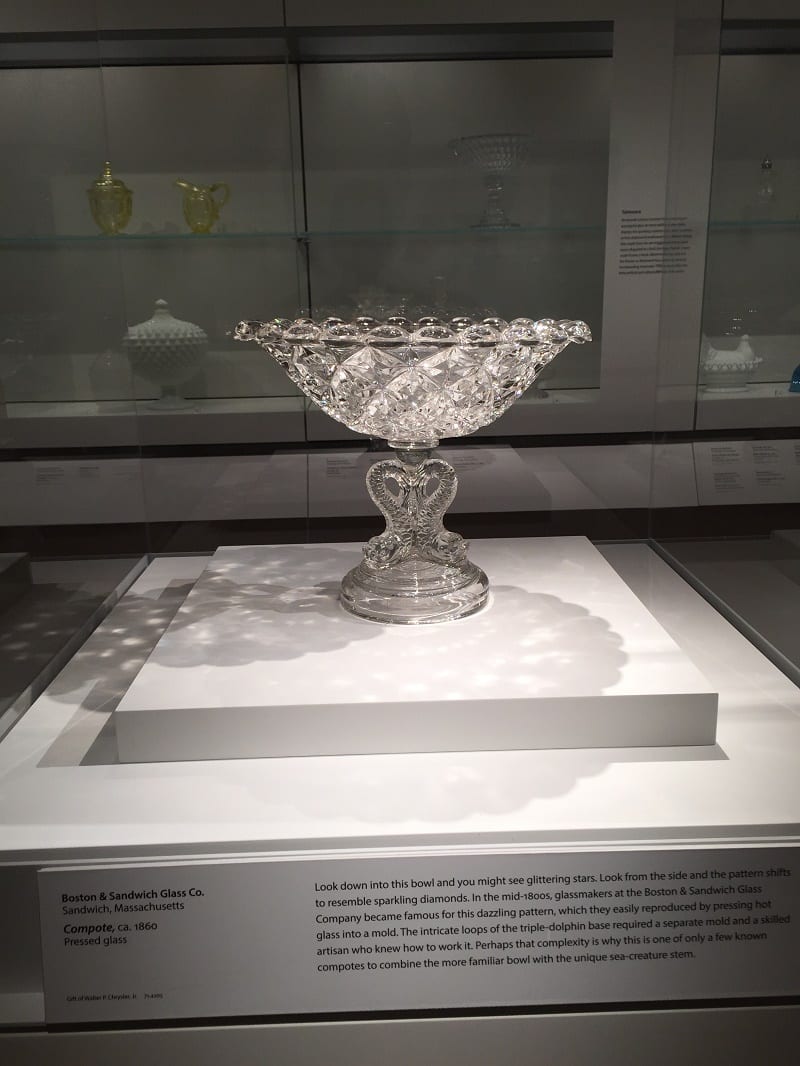 If curiosity peaks concerning the length of time it takes to make one of these dazzling pieces, there is the Glass Studio right across the Museum located on Duke Street.
The Glass Studio offers guests the opportunity to see live and in person how glass is made. Some important notes, you must wear special glasses to protect your eyes, more than 2000 degrees F is used in the facility and you need a lot of patience to make glass art.It is an experience where all ages will be amazed by the glass making process; including blowing bubbles from a heated pipe.
As for the wanderers, Norfolk has you covered with the murals of modern art painted in the Neon District. Take a stroll in this artsy area and you will find yourself feeling inspired by the colors and creativity you see all around you.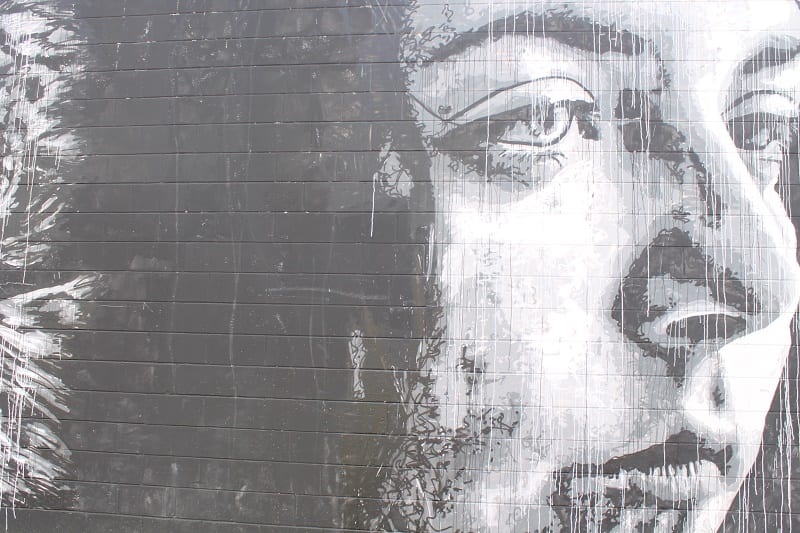 Be prepared to be lured by the charming town of Norfolk, a city full of colorful surprises.
For more information on Norfolk and what this vibrant city has to offer go to http://www.visitnorfolktoday.com/.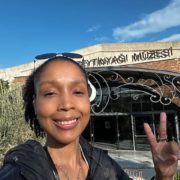 Alyssa Holder
Alyssa Holder is a writer specializing in food and travel topics since 2015.