Sarah Kenney sings the praises of the stalky plant commonly known as rhubarb.
Text And Photos By Sarah Kenney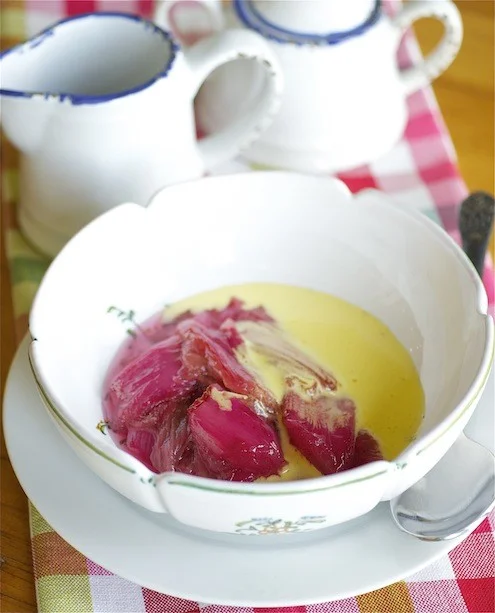 I decided I wanted to make a variety of spring dishes to celebrate the turning  of seasons.  I was so inspired by the Mexican market I discovered in Houston and the sacks of vanilla beans I discovered there.  It seems that in every other cooking program chefs are hailing the beauty of using REAL vanilla, straight from the pod.  As they excitedly scrape the knife  along the slender skin of the pod, I can't imagine that tiny bit of mushiness can be that impactful.
But it most certainly can. And, now I have experienced its beautiful-ness myself.
Did you know that a vanilla bean is the stamen of an orchid and is native to Mexico? I most certainly did not know this. No wonder there were buckets of them at Canino's market. And small tidbits like this, just give us fodder to procrastinate many times during our day. We are intrepid googlers in our household and it only takes an "I wonder why…." to get the googling going…
When my husband and I had recently graduated from college, we were both hired by the same company. I moved from NYC and he from Missouri way up to Michigan.  We were introduced to the stalky plant called rhubarb because it seemed to dominate a section of our yard.
Our neighbors spotted it growing there and asked if they could have a bunch.  We had never heard of rhubarb, being a midwestern and a southern couple.  It certainly didn't look appetizing or even pretty for that matter.  We figured it was some sort of pink celery that they wanted to slice up in a salad.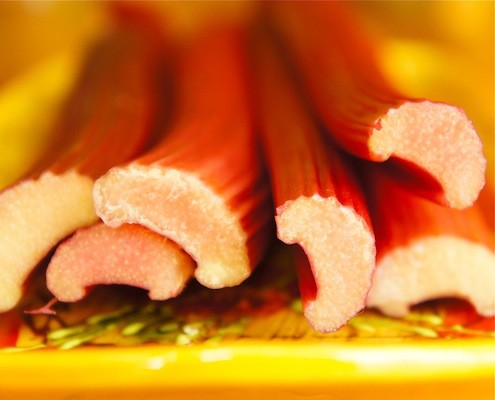 Oh the smell! A few hours later, they knocked on the door and proudly presented to us a fresh out of the oven rhubarb crisp.  We all sat down and had a bowl of this dessert with a scoop of ice cream.
Rhubarb.
Now we know. Who knew?  Who cares?  Rhubarb = Amazing!
I looked at our stalky overgrown patch of it in our yard with new felt pride.
I came across this recipe using rhubarb and thought that it reminded me so much of that spring so many years ago.  We were so young.  We had our first house.  Life was so simple and sweet.  We had money jingling in our finally employed pockets.  Rhubarb Crisp certainly helped add to the sweet newness of everything in those post college and newlywed years.
What I quickly learned here in the South is that rhubarb is not easily found.  It is a northern plant.  It likes cold soil and close to freezing temperatures.  That must have been why Patrick and I weren't familiar with it from childhood memories.  Cold is also certainly foreign to Texas.  People at the grocery looked at me very quizzically when I asked where is the rhubarb.  I read the recipe again and still really wanted to try it out.  Finally…I found a bunch and snatched it up realizing it probably travelled pretty far to get into my recipe.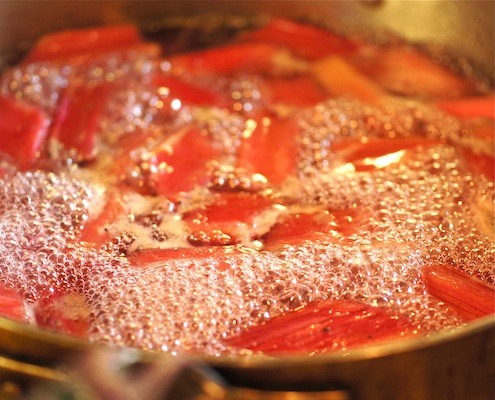 The colors in rhubarb are subtle but very beautiful.   Only in the spring time do you see such vibrant jewel tones as flower buds present candy colors that are fresh and clean.  Rhubarb is the perfect spring plant and represents the season well.
At first, when I was making this spring dessert, I thought it was going to be rather uninteresting and plain.  The rhubarb boiling in the pan did look like chunks of pink celery.
The Sabayon cream is mainly whipped yolks and sugar.  The recipe called for elderflower liqueur. Being Sunday in this state of Texas, all liquor stores were closed so we had to come up with an alternate plan.
See Also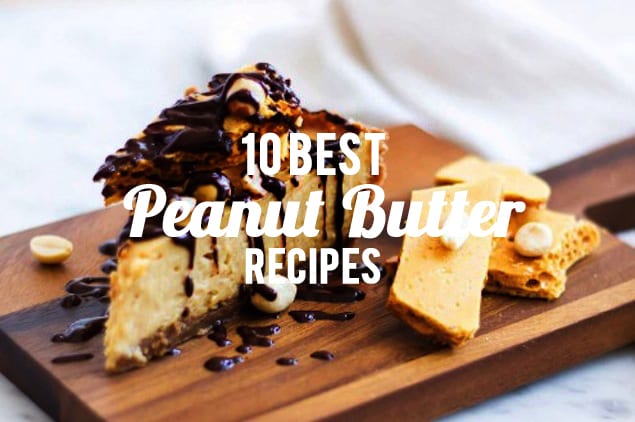 I decided to replace this elderberry liqueur with kirch (cherry) liqueur because we had some at home.  Again,  the entire presentation didn't look like too much at this point and I thought perhaps I had hit a recipe that was photographed to look much prettier than in reality.
Trust me.  This was not the case.
After my first taste of the poached rhubarb with a small dollop of the sabayon on the spoon, I experienced profound happiness.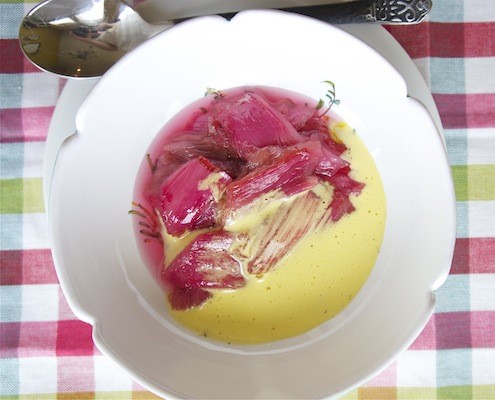 Oh. My.Word. If spring could be scooped into a bowl, this is IT!
The rhubarb is sweet and syrupy, earthy and rustic in presentation.  The sabayon cream is velvety, rich and deeply floral in nature.  The two pair sublimely together.  The colors are fresh, sweet, and delicate.
I will definitely be experimenting more with poaching fruit and adding a cream to it.
What a light dessert. Spring is a short season.  Before the heavy heat of Texas descends, I need recipes like this.  The air feels fresh and clean.  The wind blows soft and cool.  Overnight it seems, baby shoots of flowers open and dominate the fields.
To all those coming out of long, harsh winters in the North, you should celebrate one fortunate fact.  Rhubarb is a Northern plant.  It is spring bottled up in a relatively unattractive stalk.  Its a gift to the northern climate for sure.
Print
Poached Sweet Rhubarb with Kirsch Sabayon
Delightful floral undertones and luscious sabayon combine together in a dessert that defines Spring and beauty.
Author:

Sarah Kenney

Prep Time:

15 mins

Cook Time:

25 mins

Total Time:

40 minutes

Yield:

4

-6

1

x
3 cups

water

2 cups

plus 2 tablespoons sugar

1/2

vanilla bean, split and seeds scraped, pod reserved

1

strip (2 inches) lemon zest

1 1/2

pounds rhubarb, cut into 1 1/2-inch pieces

4

large egg yolks

3 tablespoons

elderflower liqueur, such as St.-Germain, or any other sweet, floral liqueur
Snippets Notes: Due to it being Sunday, all liqueur stores were closed so I used Kirsch which is cherry. We thought it tasted wonderful)
Instructions
Prepare an ice-water bath.
Bring water, 2 cups sugar, the vanilla seeds and pod, and lemon zest to a boil in a wide, shallow saucepan.
Stir. Reduce heat. Simmer for 10 minutes.
Add rhubarb, and simmer gently until just tender, 3 minute.
(Snippets Notes: Important not to over cook. Don't go too far away from the bubbling mixture. If over cooked, it is instantly mushy)
Transfer to a bowl set in ice-water bath. Let cool completely. Divide among 4 bowls.
Whisk together remaining 2 tablespoons sugar, the egg yolks, and the elderflower (or kirsch) liqueur in a double boiler or a heatproof bowl set over a pan of simmering water. Cook, whisking constantly, until sabayon is tripled in volume, frothy, and warm to the touch, 6 to 8 minutes.
(Snippets Notes: Do not walk away. I went to pour a cup of coffee and within 1 minute I had scrambled eggs and had to start over. Baby, baby, baby it)
Serve immediately over rhubarb.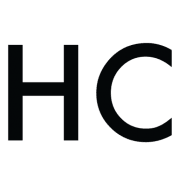 Sarah Kenney
Sarah is an adventurous food photographer and writer who has moved six times with her family from the U.S. to Wales, Japan and back. They are affectionately known as "The Rolling Stones". She is a passionate chef who thinks that their experiences living in Louisiana, Michigan, New York, Missouri, Kansas, and now Texas culminate in shared meals and tales around the table as her family experiences each regions offerings of cuisine and culture. Texas is her current stop and good food and good times are a passion of this southern state. She writes about her foodie adventures in her blog "Snippets of Thyme".