In an ideal world, Celeste Wong would live next to Coin Laundry. Good food, good atmosphere, and good eye candy.
By Celeste Wong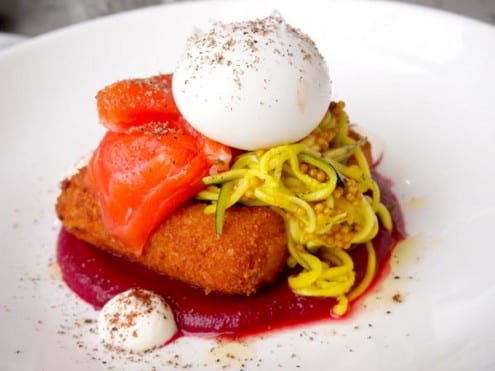 Coin Laundry is my favourite breakfast haunt, hands down. It's named after what the original space used to be, with the decor taking inspiration from that: from the chairs hanging off the walls, to the fabric hanging from the ceiling. I really adore it!
Specials are written on a brown paper roll, which is a fabulous idea, but my complaint with that is the folks sitting on the other side of the restaurant can't actually see what's written without walking over to the other end of the restaurant. I'm one of those who just can't concentrate when the wait staff rattles off the specials, I prefer to read it myself.
If you are heading to Coin Laundry, be prepared to wait. My first visit there had me waiting for 45 minutes! But it was well worth it, as the food was incredible. They change their menu regularly and so the dishes I'm putting up here are no longer on the menu. That said, ingredients for dishes are sourced locally and are always so amazingly fresh. I have been back a fair few times now, and it has never disappointed me!
The coffee is pretty decent, so's the hot chocolate. I'm happy enough to sit back and relax into the atmosphere in the little cafe, and watch the world go by… that's how relaxing the place is! Plus, it really helps that the wait staff is always so hot. Ahem.
I have to say though, that out of all my visits, my very first breakfast with Coin Laundry will always be the best. The dish House cured ocean trout, potato croquette, pickled zucchini, beetroot puree and lemon yoghurt was an explosion of flavour right from the word go. Every single mouthful saw me alternating between swooning or squealing. It was a truly orgasmic experience and it took an incredible amount of willpower not to order another plate right away. The potato croquettes especially have set a new record for what croquettes should taste like. The amazing crunch on the outer layer of the croquette that gives way to a fluffy inside that just melts away sent shivers down my spine!
See Also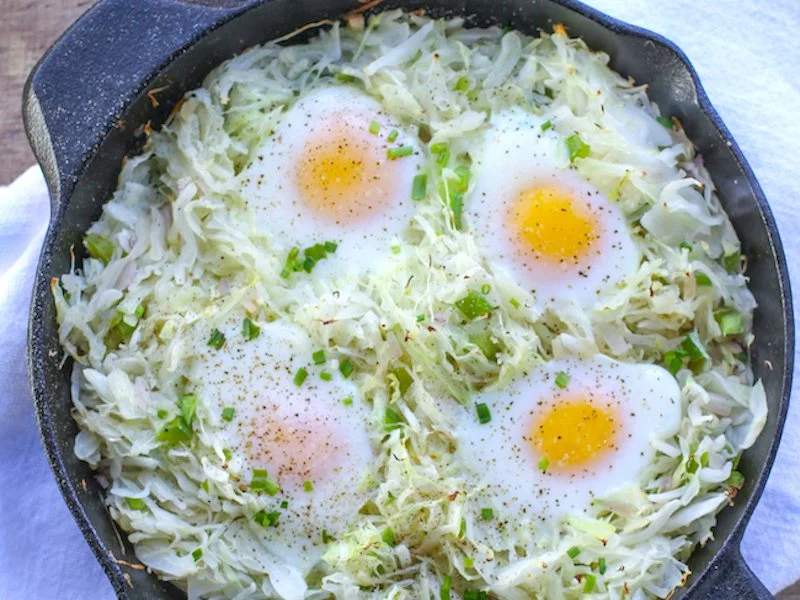 The boy prefers something a little more hearty when we eat breakfast out, so his usual choice would be the Coin Laundry Breakfast. Delightful and definitely hearty! The poached eggs were always done to perfection, and you can just close your eyes now to imagine the oozy goodness that happens when the knife cuts open the egg…..
Again, in the ideal world, I'd be living next to Coin Laundry. I'd go everyday if I could!
Coin Laundry Cafe
03 9500 1888
61 Armadale St
Armadale, VIC 3143
Celeste Wong
A lover of all things beautiful, Celeste has travelled to many countries to marvel at all the different cultures, food and beauties that gives the country its mystery. Writing for BerryTravels.com and Becoming-Beautiful.com, she strives to share as much of herself while still enjoying life to its fullest.