Adopted from A16 Food + Wine cookbook, this pistachio pesto is a simple combination of ingredients that packs more flavor than expected!
By Olivia Caminiti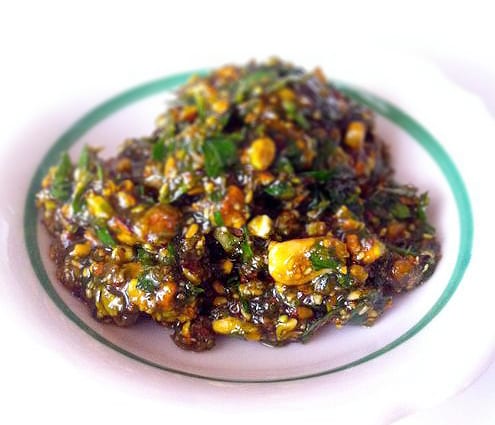 The toasted pistachios add a nutty richness. The capers and preserved Meyer lemon add the perfect balance of salt and acid. Though not my favorite herb, parsley add freshness and color, while chili flake gives just a touch of heat. Lastly some good olive oil blends it all together to create a chunky pesto that puts basil and pine nuts to shame.
The A16 Food + Wine cookbook also does a great job of explaining why good ingredients make a difference. They teach you how to preserve your own lemon, though I used a preserved Meyer lemon paste in a pinch, and why salt packed capers are the way to go over capers in liquid. With tricks like this you can adapt these great ingredients with different proteins and with what you have on hand to make dinner come to life. I have now used this pesto on both Mahi- Mahi and Halibut with a braising method of baking the fish half way immersed in water in a baking dish and crusted in the pesto. Fifteen minutes at 400*F and you are ready for a feast fit to satisfy.

California Love - Pistachio Pesto
Adopted from A16 Food + Wine cookbook, this pesto like topping has tested perfect for a firm white fish though chicken if just waiting to do it justice.
Ingredients
⅔ cup unsalted shelled pistachios
2 tsp salt packed capers, soaked
1 tsp preserved Meyer lemon paste
⅛ tsp heaping dried chili flakes
⅓ cup extra virgin olive oil
Leave from ⅓ bunch flat-leaf parsley
Instructions
Add salt packed capers to cold water and let sit for at least 30 minutes, changing water frequently.
Preheat oven to 300*F. Spread pistachios on baking sheet and place in preheated oven for 15-20 minutes until toasted.
Combine toasted pistachios, capers, preserved Meyer lemon, and chili flake in food processer and pulse a few times.
With food processer running drizzle in olive oil.
Add parsley and pulse a few more times.
Taste for seasoning and add salt if needed.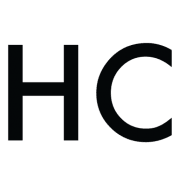 Olivia Caminiti
Olivia's passion for food is rooted in California's Bay Area though now regrowing in Austin, Texas. She mixes with her travel experience, eye for beautiful food and intuition to find the next ingredient to keep a balance in life. See what she incorporates next and check-out her website at oliviacaminiti.com