Pineapple and Banana Southern-Style Fritters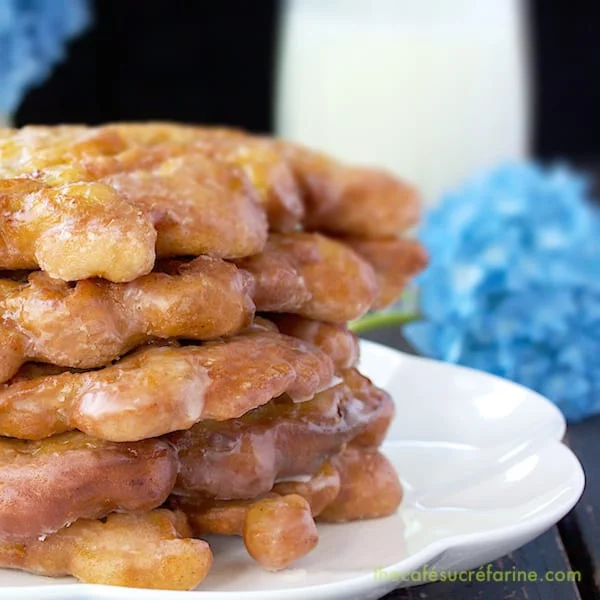 These make a fabulous dessert, served warm with a scoop of melting vanilla ice cream.
By Chris Scheuer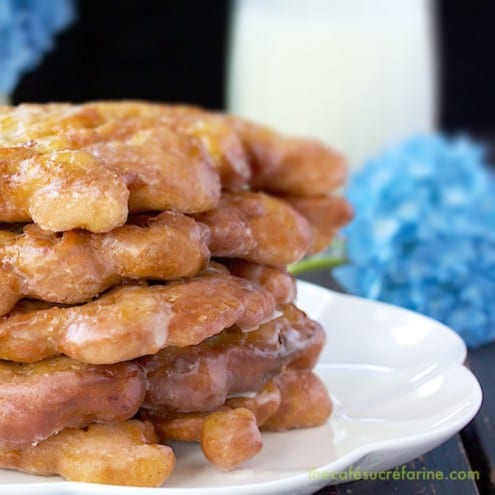 Pineapple and Banana Southern-Style Fritters
These make a fabulous dessert, served warm with a scoop of melting vanilla ice cream.
Ingredients
Ingredients for the fritters:
2 cups flour, all purpose
¼ cup sugar
½ teaspoon salt
1 ½ teaspoons cinnamon
½ teaspoon cloves
¼ teaspoon nutmeg
1 teaspoon baking powder
¾ cup milk
½ cup Greek yogurt
2 eggs
1 medium banana, cut into ¼ inch dice
1 cup diced fresh pineapple, about ¼ inch dice You may need a bit more or less pineapple, see directions below.
canola or other mild flavored oil, enough to equal 2 inches deep in pan
Ingredients for the glaze:
2 cups powdered suger
¼ cup pineapple or apple juice*, more as needed
½ teaspoon vanilla extract
Instructions
Combine flour, sugar, salt and spices in a large bowl. Set aside.
Combine milk and Greek yogurt and stir to combine. Add eggs, stir again until well combined. Place diced banana in a measuring cup or bowl. Add enough diced pineapple to make 1¾ cup of fruit.
Add milk mixture to dry ingredient and stir just until dry ingredients are incorporated. Add pineapple/banana mixture and stir until combined.
Heat oil to 350?F in a medium, heavy bottom deep pan. Oil is ready when a small spoonful of batter sizzles and rises to the top when added to oil. While oil is heating, prepare glaze by combining powdered sugar, apple or pineapple juice and vanilla. You want a medium thickness for the glaze (a bit thicker than heavy cream), Pour glaze onto a shallow plate and set aside. Place several thicknesses of paper towel on counter
Drop batter into hot oil in large spoonfuls. Don't be super orderly, fritters are supposed to have fun, random shapes. Cook in oil until deep golden brown on first side then gently, turn over (I like to use another spoon when turning to keep oil from spattering), cook second side until deep golden brown.
Remove fritters from hot oil with a slotted spoon, transfer to prepared paper towels and allow to drain for about 1 minute. Dip in glaze to coat first side. Flip fritter over to coat other side, then remove with a fork, allowing excess glaze to drip back onto plate. Transfer to a cooling rack after glazing. Repeat with remaining fritters. Serve warm or at room temperature. These are best served within a few hours of cooking.
Notes
I tried the icing with milk. Though it tastes very good, the glaze is more opaque and the finsihed fritters don't look nearly as glistening, golden and/or pretty.
Chris Scheuer
Crescentia "Chris" Scheuer is the creator of The Café Sucré Farine food blog, which has been hugely successful since its inception in March 2011. Her recipes are seen on Foodgawker, TasteSpotting, Gourmet Live, Bon Appétit Bloggers, Foodista and other international food sites. Her inspiration for creating new, innovative cuisine comes from an insatiable curiosity, a love of travel and family connections in the UK. She has taught cooking classes in Raleigh, NC, USA.