From a casual afternoon on a blanket, to a full spread with all your friends in a park, here are the perfect picnic wines for each situation.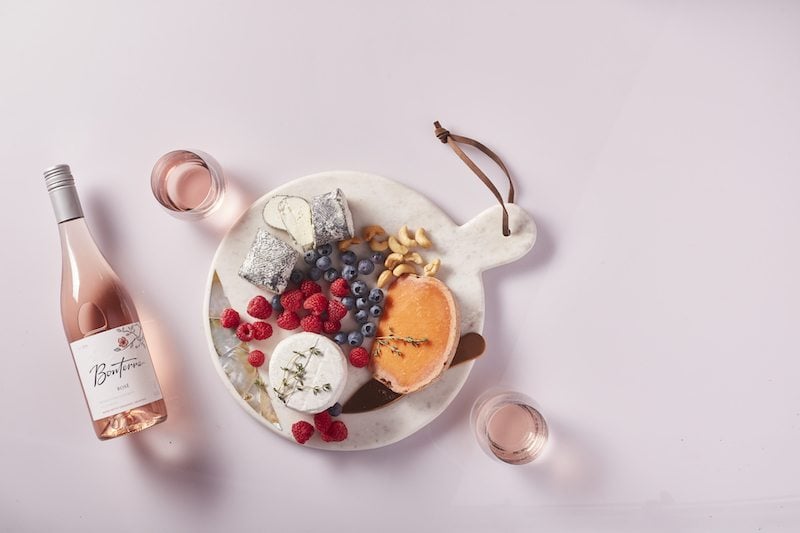 Our Favorite Organic Rosé Fit for a Picnic
With an easy screw-top (win!), this 2017 Bonterra salmon-colored wine is made with sustainable, organic fruit from Mendocini County. If you're having an Earth Day picnic, this wine that doesn't add harmful pesticides to the soil is something you can feel good about. It's a fruity, dry wine that is great with spicy foods, smoked salmon, salads or really any light or flavorful picnic fare. Shall we say it's the ultimate picnic Rosé?
Image by Frank Family Vineyards
The Perfect Red with Your Lunch Salad $35
Get out of the house or take your lunch break out of the office. You deserve some fresh air! It's rare that we feel like drinking red wine in the sunshine, in the middle of the day, but this 2016 Carneros Pinot Noir bottle from Frank Family Vineyards is just perfect. Whether you're enjoying a grain salad, arugula mix or a broccoli salad, this wine is just right. Fruit-forward, balanced with acidity and not too heavy, it's a Pinot Noir that plays well with earthy salad flavors. Enjoy a small pour as a midday treat and then get back to work! Also, this bottle and their 2016 Carneros Chardonnay are thir latest nationally-distributed wines so you can find it easily near you.

Serious Sauvignon Blanc Paired with Seafood and Chicken Salad $25
We had a hard time pairing this 2016 Gamble Vineyard Sauvignon Blanc with just one picnic food because it is seriously food-friendly. BUT, if we had to choose, we would nibble it beside a smoked salmon or white fish spread or with a chicken salad sandwich. Think you're tired of Sauvignon Blanc? This bottle will help you think again. Tom Gamble, has seriously invested in this vineyard-driven wine wine to make it truly distinct. It's complex, age-worthy, expressive and has a screw-top. Plus, Tom Gamble is dedicated to leaving the land in better economic and environmental shape for future generations. He follows in the footsteps of his family's conservation efforts by practicing sustainable farming protocols to produce great wines while ensuring the health and longevity of the environment. A perfect bottle to sip outdoors as you celebrate Earth Day.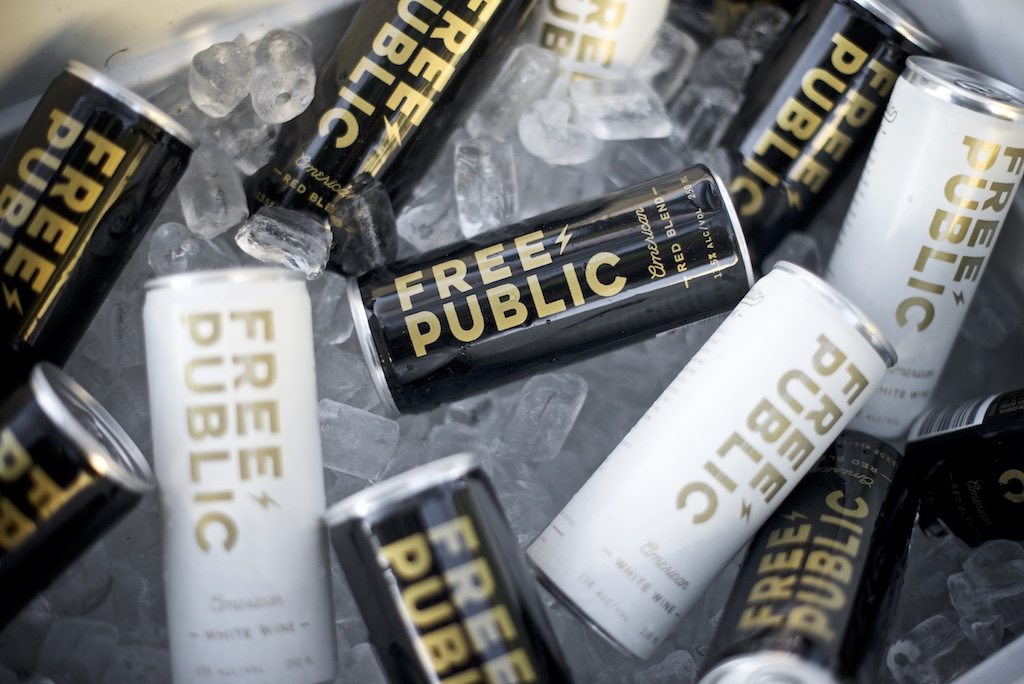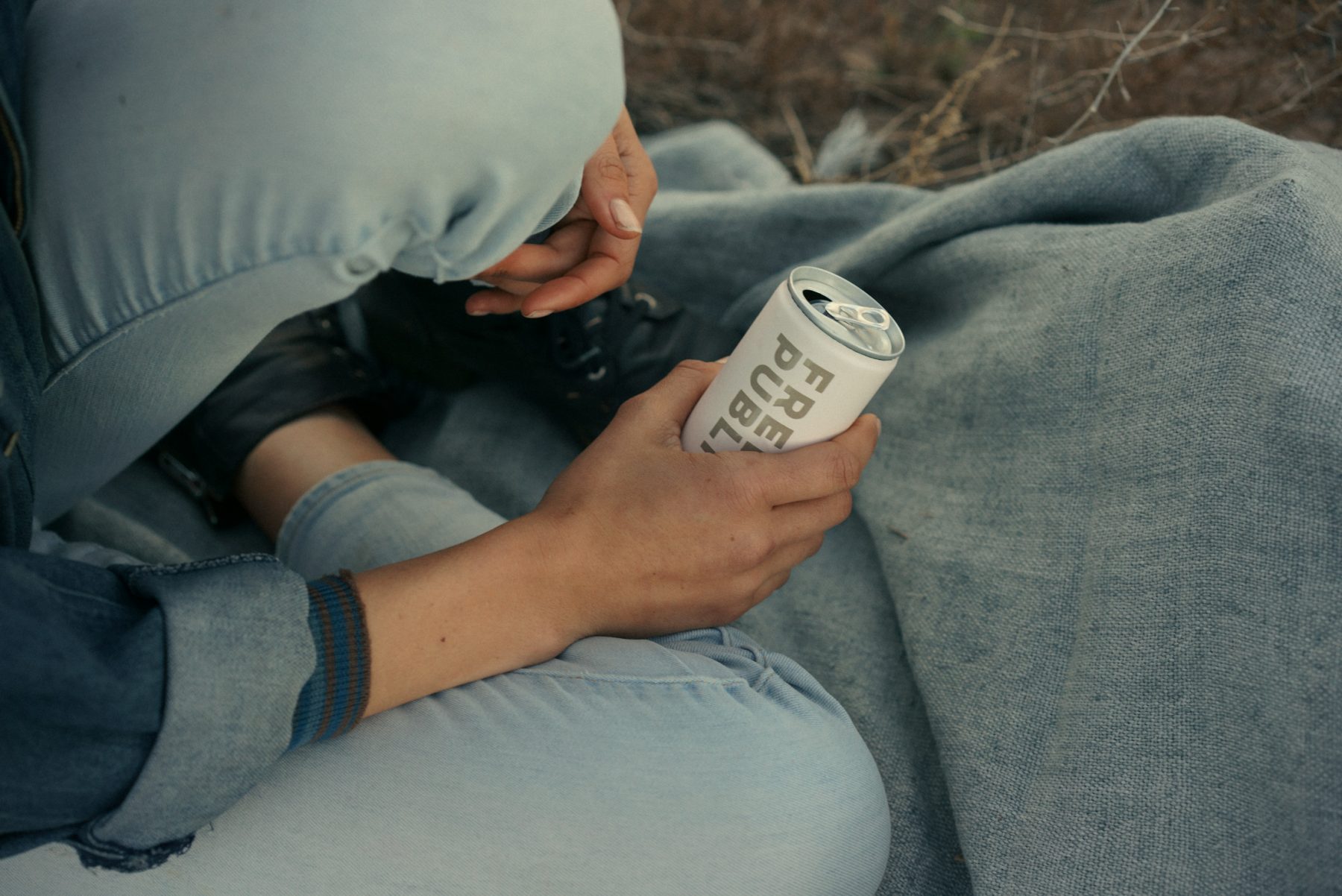 Images courtesy of Free Public Wines and Molly Steele
The Perfect Canned Wine for Park Sips $12.99 for a three-pack
We're always looking for the perfect wine to not only pack on our picnic in the park, but throw in our backpack for a hike or camping trick. We were super stoked when we tasted Free Public, a west coast wine brand that not only tastes great, but is portable and looks great too. Made from some of the best grapes grown in California all the way up to Oregon. They currently have cans in red blends, white blends and a rosé. What can we say? There is something that feels so right about sipping a can of rosé on a blanket in the park or once we reach the summit of our hike. Plus, we love that we don't have to pack cups or worry about a bottle breaking when we're out in nature. A few tips: their red blend is surprisingly light and food-friendly, their white is a beautiful floral and fruity blend, and the rosé is just as refreshing as you'd expect with perfect berry notes. These cans are currently available on the west coast and will be nationwide starting in July.

For a Quick and Easy Picnic: Refreshing Pinot Grigio with Fresh Vegetables $12
With a perfectly refreshing finish loaded with minerality, this The White Knight 2016 Pinot Grigio is the wine we will be sipping as we relax on a blanket and nibble on fresh vegetables during a quick afternoon break. Give us all the carrot sticks, cucumbers and bell peppers, we're ready to crunch and sip. Serve a cucumber salad or veggie stick with a creamy herbed yogurt or hummus dip for picnic bliss. This wine and these foods are proof that picnics don't have to be time consuming or a big deal. Squeeze on in in the afternoon with wine and a snack.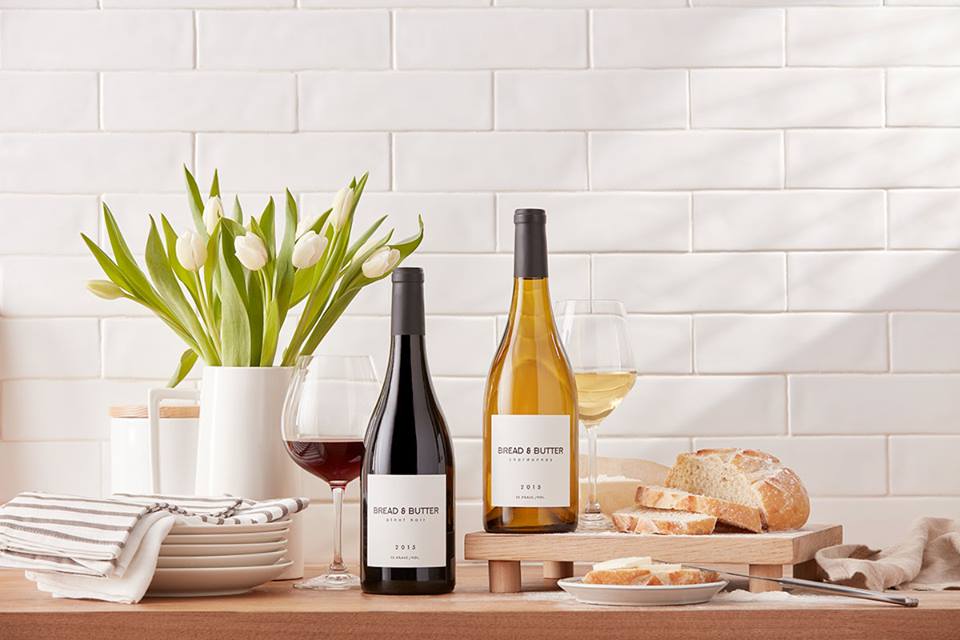 For a Wine and Sandwich Picnic $15
Bread and Butter Wines make a Pinot Noir, Chardonnay, and a Cabernet Sauvignon. Take your pick, be sure to serve the Chardonnay chilled and the two reds at a cellar temp and you're in business. No matter which you choose, these wines are perfect with a simple ham and cheese sandwich on French bread spread with butter. Pure picnicking delight!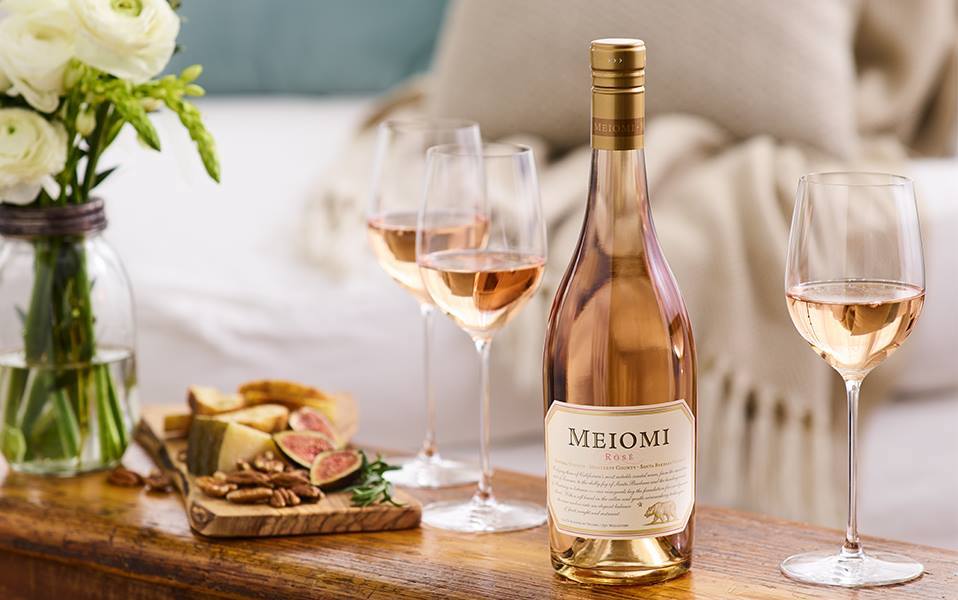 Image by Meiomi
The Wine to Go with a Potluck Picnic $25
Meeting a few friends for a picnic? If everyone is bringing a dish and you're not sure what will be on the menu, bring this bottle of California Meiomi Rosé. Super food friendly, a delicate pink color and with fun acidity, this wine will go with all of the foods.

A Refreshing Chardonnay with Picnic Cheese Boards $16
Aged in oak barrels and at a great price point, this bottle of Rutherford Ranch Winery Chardonnay, Napa Vally 2016 is ideal for a cheese-filled picnic. It's rich enough ti hang out with creamy or funky cheeses, but balanced enough to still refresh the palate and not overpower the tastebuds.
See Also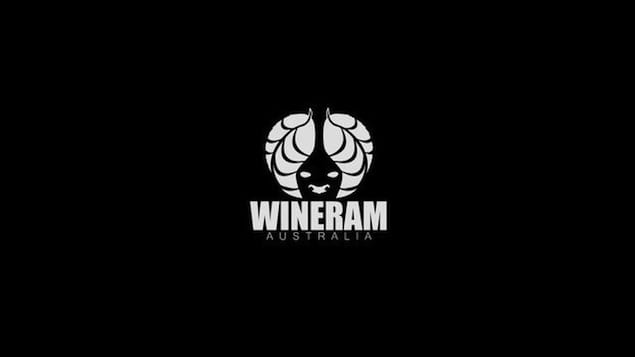 The Wine to Bring for the Label and Invite Back for its Quality
California's Chronic Cellars makes some stellar wines that sit behind some fun, colorful labels. Their 2017 Pink Pedals is no exception. A Grenache and Syrah-based Rosé, is crisp and refreshing and will be quite the crowd pleaser. Bring this bottle if you're unsure if you picnic buddy would prefer a red or white wine.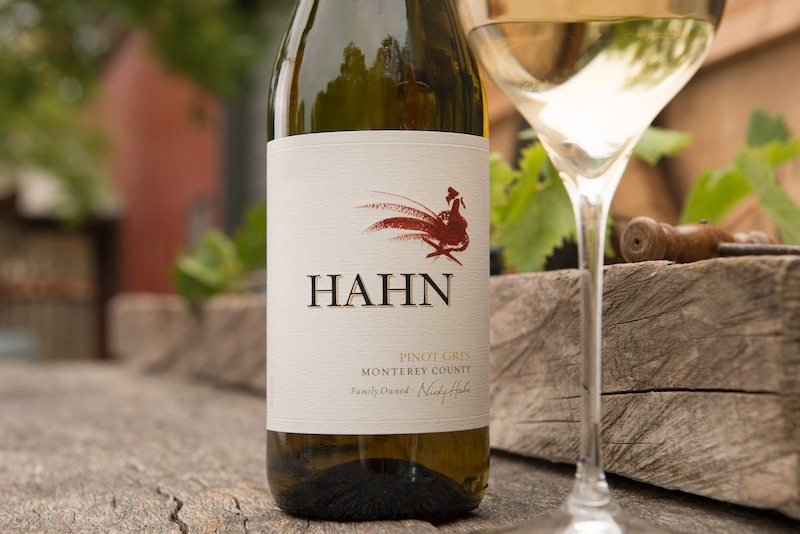 Screw Top Pinot Gris and Charcuterie $15
Going for a meat-heavy picnic with a slew of smoked and cured meats? Pack a bottle of the 2016 Hahn Pinot Gris. From smoked salmon to a spicy hard sausage, this white wine is laden with brisk acidity. Refresh after a bite of salty meats with a sip of this bright wine with a silky mouthfeel.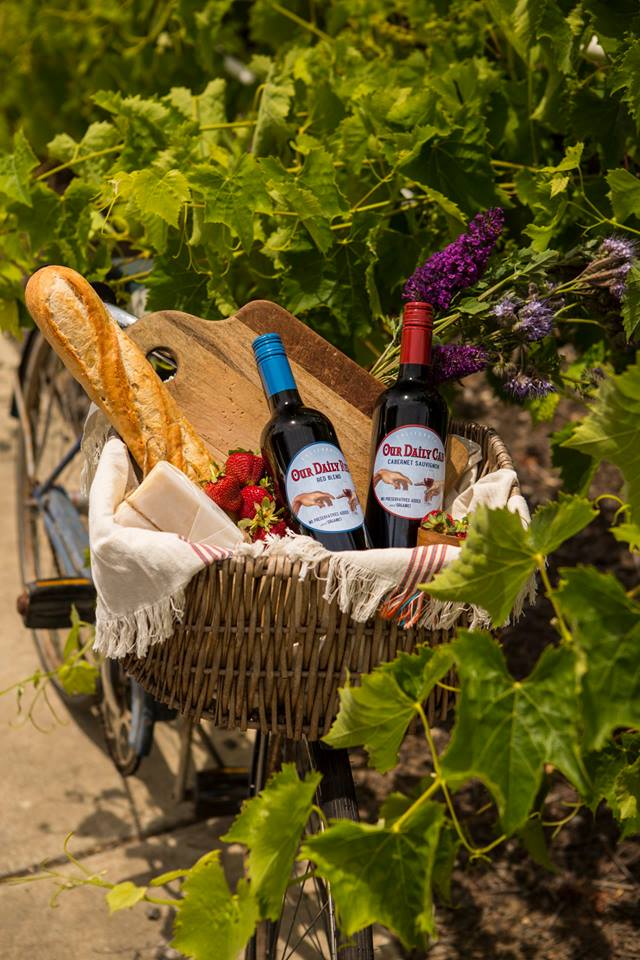 A Vegan Wine Everyone Can Enjoy
We recently discovered Our Daily Wines, a California vineyard that is growing grapes on a USDA certified organic property. Their wines are organic, vegan, and gluten free and have not been exposed to any pesticides or chemicals. Bonus, their bottles are also free of any detectable sulfates. So whether you are vegan or not, these are some wines you can feel good about and enjoy on an Earth Day picnic knowing they aren't contributing to the chemicals in our soils. They currently make a Red Blend, Cabernet Sauvignon, Zinfandel, Chardonnay and Rosé. We love the red blend as a lighter red with fresh picnic foods or the Zinfandel with picnic pizzas, flatbreads or aged cheeses. Plus, they're screw tops!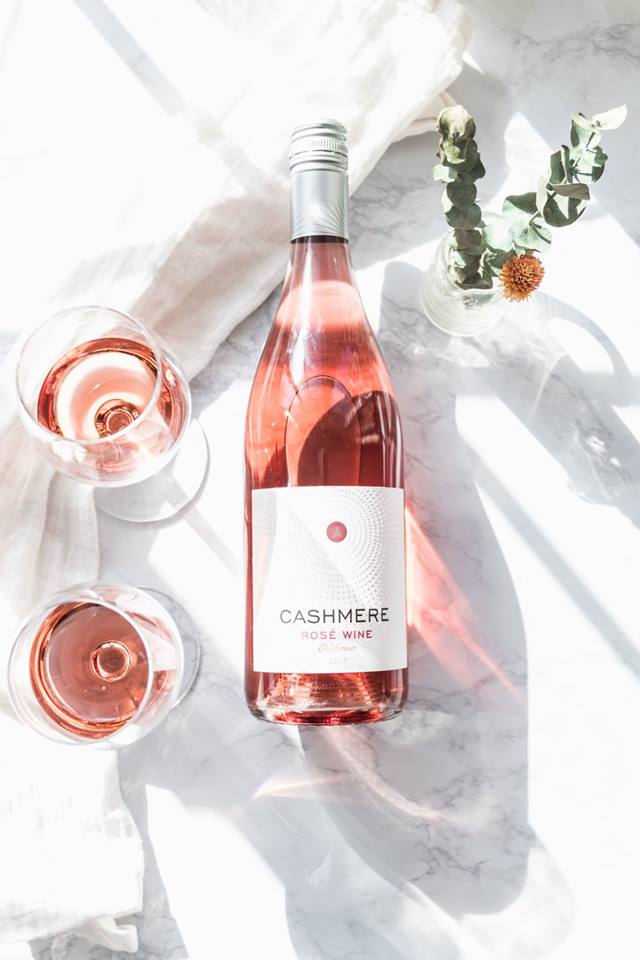 A Picnic Wine with a Purposes: Cashmere 2017 Rosé $12
This rosé is a new addition to the Cline family's portfolio and we are so glad they added it. It's affordable, comprised of Zinfandel and Primitivo, and perfectly crisp. Pair it with fresh spring vegetable dishes, avocado appetizers or a wheel of brie. Our favorite thing about this wine? With each bottle purchase, the winery donates to causes such as Breast Cancer Awareness or Alzheimer's. To date, they have donated over $330,000.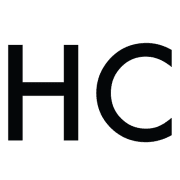 Honest Cooking
The Honest Cooking editorial team handpicks inspiring culinary stories to share with you that we think are beautiful. We strive to create an inspiring place for culinary exploration, salivating recipes, interesting personalities and stories.