A new favorite for a packed or picnic lunch. Switch up your traditional chicken salad with by adding some delicious pesto.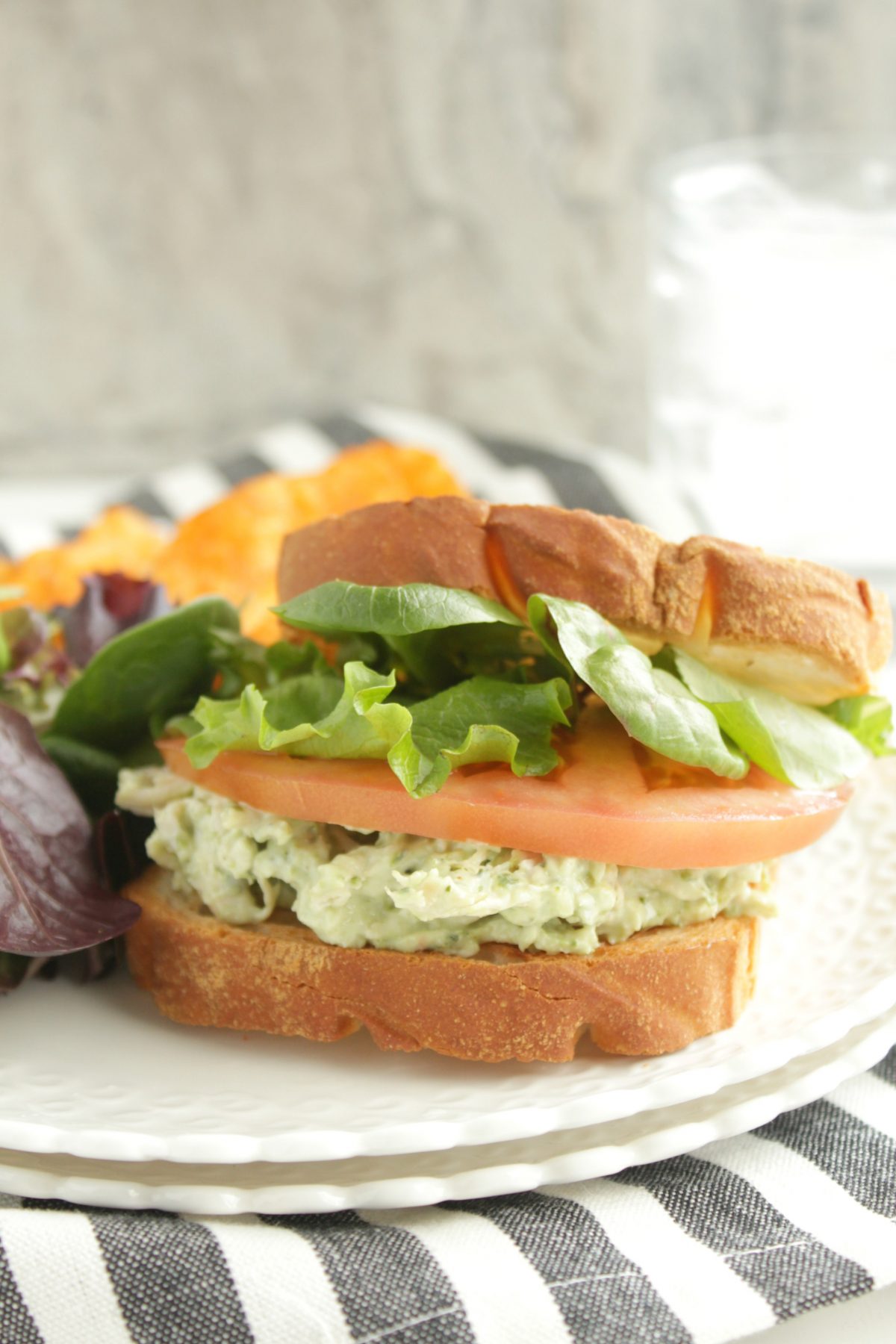 This pesto chicken salad comes together in just a few minutes. Making it the perfect meal prep recipe. If you pick up a rotisserie chicken or have some left over chicken shred it up and add a bit of pesto and mayo. So easy and so delicious.
The key to this recipe, as with any recipe with few ingredients, is making sure you have the best quality ingredients. I think the flavors really compliment each other well in this recipe. I'm not a huge fan of mayo but using a good quality one really adds to the texture and flavor of this recipe.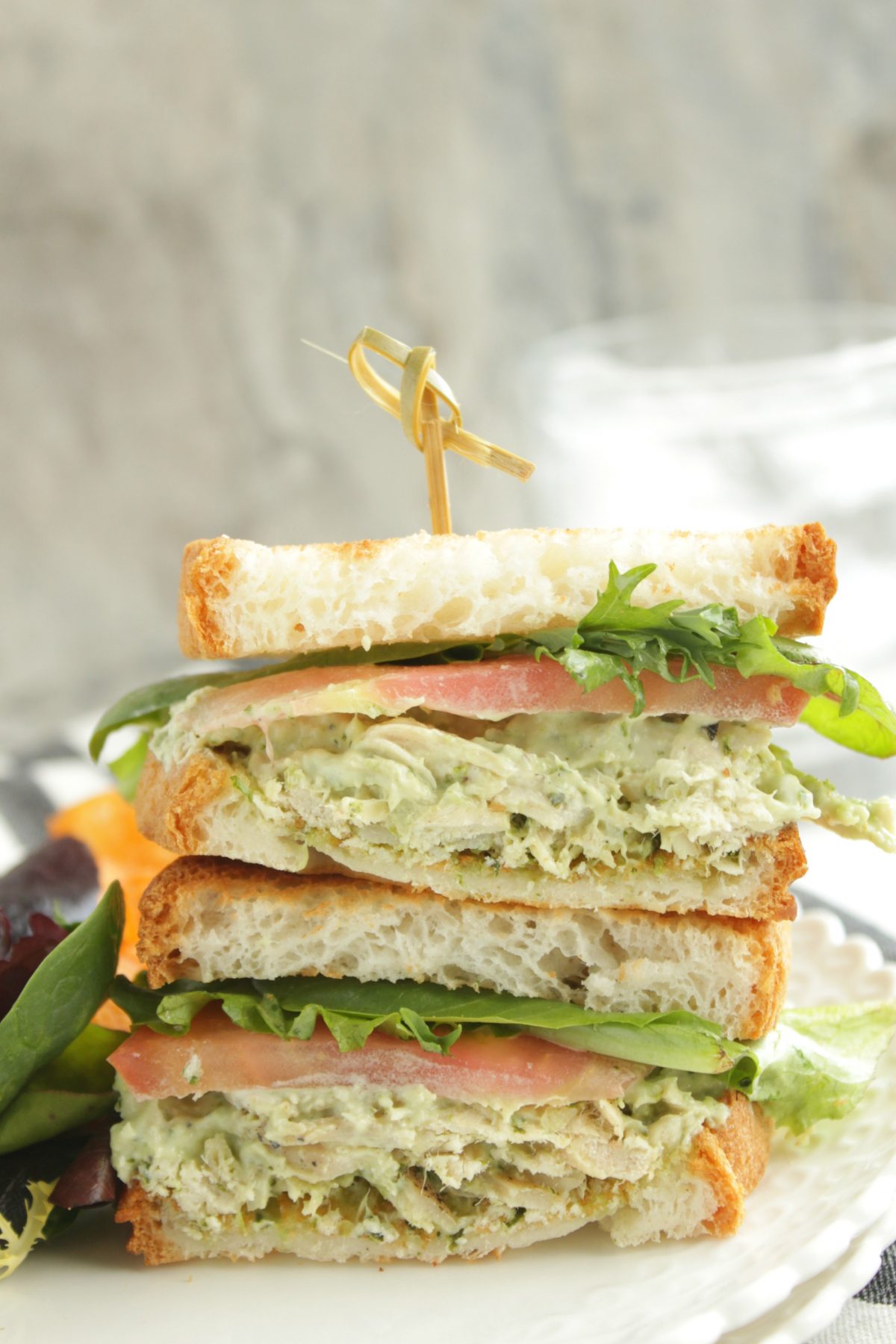 I love how the pest adds a wonderful depth of flavor. It's not overpowering in a way that pesto can sometimes be. I used Trader Joe's walnut, kale and basil pesto. It's so good!
I served this pesto chicken salad on toasted gluten free bread. I also love this served over salad. Making this recipe on a Sunday makes for wonderful lunches throughout the week.

Pesto Chicken Salad Sandwich
Ingredients
2 cups cooked chicken, shredded
¼ cup high-quality mayo
3 tablespoons pesto
salt and pepper, to taste
Instructions
In a large bowl combine all ingredients.
Place in air-tight container and refrigerate for at least 1 hour.
Serve on toasted bread of your choice or croissant.