These delicious, bite-sized, spicy cookies are traditionally eaten for the holiday of Sinterklaas.
By Ena Scheerstra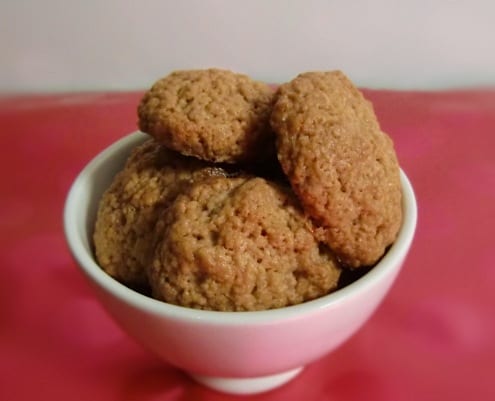 Sinterklaas (short: de Sint, formally: Sint Nicolaas) is an important holiday in the Netherlands on the 5th of december. Sinterklaas is an elderly, stately and serious man with white hair and a long, full beard, supposed to live in Spain. The 6th of december is his birthday, so the 5th of december he hands out gifts to all the children in the Netherlands. He wears a long red cape with golden fringes over a white bishop's alb, has a red mitre with golden cross, and carries around a long golden staff with a curled top. An important accessory is the  big book of Sinterklaas, in which is written down which children have been good the last year and deserve presents, and which children have been naughty and get salt (but usually they still get presents as well). He rides a white gray.
Sinterklaas is accompanied by his Zwarte Pieten (Black Pete's), black guys with black curly hair, black because they are Spanish (moorish), or if you want to be politically correct they are black from the soot in the chimneys they have to climb through to deliver presents. They are dressed up in a colourful 17th centure page dress, with a lace collar and a cap with feather.  They carry around a big bag full of candy, to throw around, and presents to give to good children. Sometimes they have a roe as well, a bunch of twigs used to spank naughty children. It is also the legend that naughty children will be put in the bag (empty because the candy and presents have been given to the good children) and taken back to Spain. Nowadays this is only used as a threat to have children behave themselves.
Sinterklaas traditionally arrives in the Netherlands each year in mid-November (usually on a Saturday) by steamboat from Spain. The "real" Sint arrives every year in another city, which is show on television, but other cities usually have a "helper" Sint that arrives, so that all children can attend an arrival. Traditionally, in the weeks between his arrival and 5 December, before going to bed, children put their shoes next to the chimney. In modern times, they may put them next to the central heating unit. They leave the shoe with a carrot or some hay in it and a bowl of water nearby "for Sinterklaas' horse", and the children sing a Sinterklaas song. The next day they will find some candy or a small present in their shoes. On the 5th of december they will get a bigger gift. When children become older, usually they don't get gifts any more from Sinterklaas, so family members draw names and buy gifts for each other, that are creatively disguised and accompanied by a (humorous) poem.
The arrival of Sinterklaas is always accompanied by some sort of drama, that is followed by the Sinterklaas journal on television. The steamboat has broken down, the presents are lost, things like that. The drama has almost always something to do with an unintended mistake of one of the pieten. All the pieten have different tasks, for example the navigation piet has to navigate the steamboat from Spain to the Netherlands, the package piet has to make sure that all the presents are packaged nicely and the acrobatic pieten are agile enough to climb the roofs to drop presents down the chimney. But usually they are quite bad at their job…. luckily there is always a happy ending!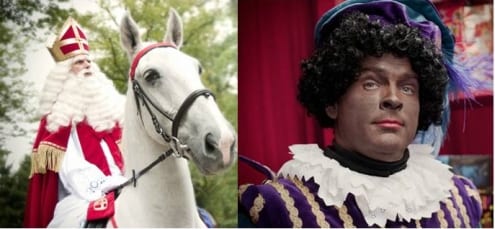 Originally, Sinterklaas was celebrated on the 6th of december, the name day of Saint Nicolaas (270-343), patron saint of children (and sailors, merchants, archers, thieves, pawnbrokers and students). Saint Nicolaas was a Greek bishop of Myra, in what is now Turkey. In 1087, his relics were brought to Bari in southern Italy, which was later conquered by the Spanish. This is probably why it is said that Sinterklaas comes from Spain. It wasn't until the 19th century that the celebration of Sinterklaas came to resemble how we do it nowadays.
Sinterklaas is also the basis for the North American figure of Santa Claus. At first Dutch colonist kept celebrating Sinterklaas in America, but this habit died after some time. Some time later this sleeping tradition was revived, and Santa Claus started to give out presents with Christmas. In the Netherlands, Christmas is a popular holiday, but not to give presents. In recent years it has been tried to popularize this, without much success. Santa Claus is often seen as an American invention that does not fit well in the Dutch culture. And I kind of agree with that, Sinterklaas and Santa Claus do come from the same historic person, so why celebrate the same thing twice? Although, it is nice to get presents twice!
See Also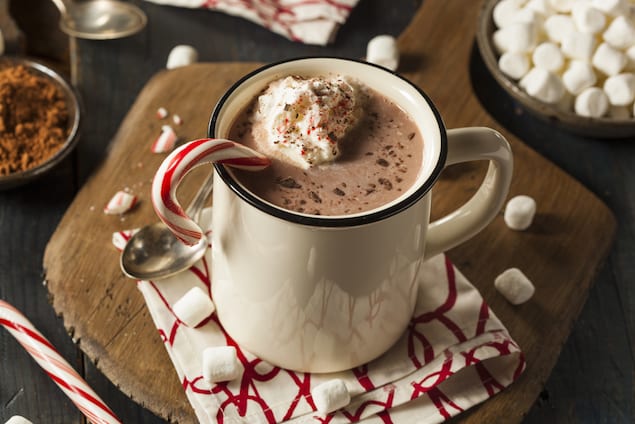 One of the favourite Sinterklaas treats are pepernoten. Or, actually, kruidnoten. Pepernoten (literally pepper nuts) have the shape of a dice, are soft and have an anise flavouring, the dough they are made with is similar to taaitaai (another Sinterklaas treat). Kruidnoten (literally  spicy nuts) have the shape of a half sphere, are crispy and contain speculaas herbs, the dough they are made with is similar to speculaas. It is very common in the Netherlands that kruidnoten are actually called pepernoten (I only learned the difference when I did the research for this article), and there are people that can get very mad about this confusion. So: this recipe is for what is officially called kruidnoten, but for what a big part of the Netherlands will call pepernoten (just like me).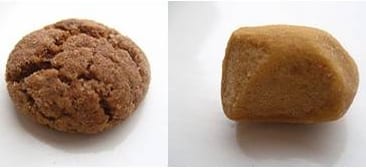 The spice mixture used in these cookies is called speculaas spices and usually contains cinnamon, nutmeg, cloves, ginger, cardamon and white pepper, but many variations exist, especially if you make the mix yourself you can adapt the kind of spices and the amount of spices to what you like. Of course, this spice mix is not available very well abroad, but it is very similar to the English mixed spice, and the American pumpkin spice, so you can use that as a substition. And if necessery you can mix the spices yourself, there are many recipes around online.
Print
Pepernoten – Dutch Holiday Cookies
Delicious, bite-sized spicy cookies that are eaten for Sinterklaas in the Netherlands.
Author:

Ena Scheerstra

Prep Time:

2 hours

Cook Time:

15 mins

Total Time:

2 hours 15 minutes

Yield:

50

small cookies

1

x
100 g

soft butter

125 g

brown sugar

2 tsp

speculaas spices
pinch of salt

250 gram

self-raising flour

2

–

4

tbsp milk
Instructions
Cream butter, sugar, spices and salt together.
Add the self-raising flour, mix well.
Add milk a tsp at a time, mixing after each bit. When a smooth dough has formed, enough milk is added.
Form the dough into a disk, wrap in cling film and leave to rest for at least one hour in the fridge.
Roll small balls of the dough (diameter 1 cm), place on a lined baking tray (you need 2 for this amount of dough) about 2-3 cm apart (they will spread quite a bit).
Bake for 15 minutes at 160C or until brown and crisp.
Notes
You can use both light and dark brown sugar. I used light, so my pepernoten are a bit lighter, with dark brown sugar they will be a bit darker.
You can use a mixer to make the dough, but I prefer to do it by hand because the risk of overmixing is much higher when using a mixer.
The pepernoten on my picture are actually about 4 times bigger than the ones you get in the shop. I like them a bit bigger because they stay soft in the middle, instead of being completely crisp. Also, it saves a lot of time because there are less balls to roll. If you want them to be my size, make balls of 2 cm diameter instead of 1 cm.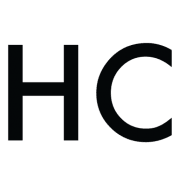 Ena Scheerstra
Ena Scheerstra has a lifelong love for food and cooking, starting to collect cookbooks at age 10. She spends most of her free time on cooking and everything food related. She is a strong believer of honest food, produced sustainable and sourced locally, and cultures her own vegetables on her balcony and in her small allotment. Her blog is very internationally orientated, reflecting the variety of food she cooks, but on Honest Cooking she is focusing on showing the world the wonders of Dutch food.