Peanut butter cookies just got better, with the addition of toffee bits.
By Chris Scheuer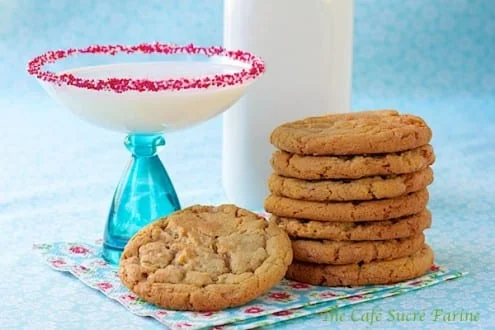 These Peanut Butter Cookies are no exception. The recipe is an old stand-by from Betty Crocker's Cookbook, a gift I received many years ago for our wedding. The cookies have stood the test of time, always receiving rave reviews.
But guess what? They just got better! The addition of toffee bits combines deliciously with the peanut butter and gives an extra chewiness to the centers while the outer edges remain crisp and melt-in-your-mouth yummy. If you want an old fashioned tried and true treat with a fun new twist, make up a batch of these Peanut Butter-Toffee Cookies. If you get a sweet tooth one evening, pour a glass of cold milk and reach into the cookie jar only to feel a lot of empty space, perhaps my mouse has moved into your house.
Peanut Butter-Toffee Cookies
Peanut butter cookies just got better, with the addition of toffee bits.
Author:
Chris Scheuer adapted from Betty Crocker's Cookbook
Ingredients
1 cup cup granulated sugar
¾ cup packed brown sugar
1 cup peanut butter
½ cup shortening
½ cup butter
2 large eggs
2 ½ cups all purpose flour
1 ½ teaspoons baking soda
1 teaspoon baking powder
½ teaspoon salt
1 teaspoon pure vanilla extract
1 8 ounce bag toffee bits (I use Heath Bits O' Brickle Baking Bits found near the chocolate chips at most larger groceries)
Instructions
Preheat oven to 350?F. Line 2 sheet pans with parchment paper.
In the bowl of an electric mixer combine sugars, peanut butter, shortening, butter and egg in large bowl. Mix until fluffy and well combined.
Add remaining ingredients except toffee bits and mix until fully incorporated. Add toffee bits and mix just till combined.
Scoop up dough in1 to 1¼-inch balls. Place about 3 inches apart on prepared sheet pans. Bake 12 to 15 minutes or until light golden brown. Cool 5 minutes; remove from cookie sheet. Cool on wire rack.
Notes
I love the crinkly-crackly look of these cookies but if you'd like more traditional looking peanut butter cookies, flatten each ball of dough in a crisscross pattern with fork dipped into sugar.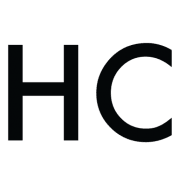 Chris Scheuer
Crescentia "Chris" Scheuer is the creator of The Café Sucré Farine food blog, which has been hugely successful since its inception in March 2011. Her recipes are seen on Foodgawker, TasteSpotting, Gourmet Live, Bon Appétit Bloggers, Foodista and other international food sites. Her inspiration for creating new, innovative cuisine comes from an insatiable curiosity, a love of travel and family connections in the UK. She has taught cooking classes in Raleigh, NC, USA.