Greek yogurt adds extra creaminess to this cheesecake and peanut butter fans will love the candy surprise.
By Abby Himes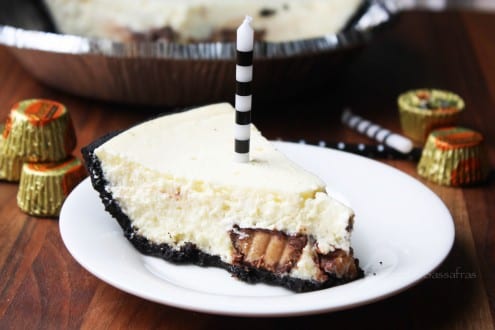 Peanut Butter Cup Cheesecake
Greek yogurt adds extra creaminess to this cheesecake and peanut butter fans will love the candy surprise.
Ingredients
1 pre-made Oreo Crust
10 (about) peanut butter cups, unwrapped
2 - 8oz blocks of cream cheese, softened
1 cup vanilla Greek yogurt
3 eggs
1 cup sugar
Instructions
Preheat the oven to 350 degrees F.
Add the cream cheese to a mixing bowl and start to whip. Pour in the sugar and mix in. Add the eggs, one at a time and be sure they are blended in. Stop the mixer and scrape down the sides. Finally mix in the Greek yogurt.
Arrange the unwrapped peanut butter cups in a circle in the center of the oreo crust and then pour the cheesecake batter over top. Fill just to the top, leave a little room. (There should be a little bit of batter left over, just a little)
Place on a baking sheet and slide into the oven. Bake for 35-45 minutes until set but slightly jiggly, it will finish setting up as it cools. Place on a wire rack to cool for a little bit and then place in the fridge for an hour or two to cool down. ( I even put mine in the freezer for 10-15 mins to speed things up!)
Top with whipped cream and extra chopped peanut butter cups, maybe even a drizzle of peanut butter syrup!
Enjoy!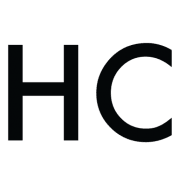 Abby Himes
Abby can be found cruising her local farmer's market and co-op looking for fresh, new, flavors and sustainable options. She sees food as an adventure, and is always excited to try something new. Abby is also the creator and voice behind the food blog, Seaweed & Sassafras.