A layered skillet brownie sundae is loaded with cookie dough, brownie batter, and the secret ingredient, peanut butter Girl Scout Cookies. Drizzle with hot fudge, peanut butter sauce and top with ice cream for the best brownie of your life.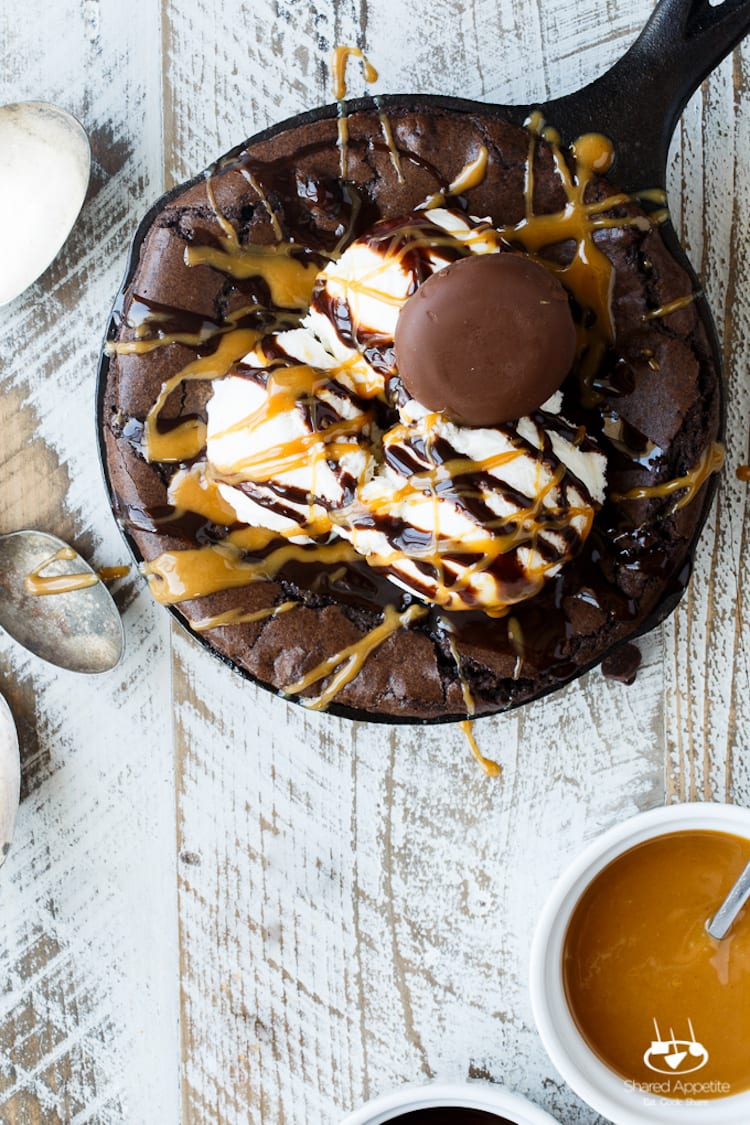 So here I am, working hard on eliminating our house of all things junk food… and who's daughter just so happens to begin selling Girl Scout cookies. Uh huh. My brother's daughter.
And how could I say no to my cute little five-year-old niece, especially when it's her first year in Girl Scouts?! What kind of Uncle would I be? So I grabbed a box of Tagalongs. And a box of Thin Mints (which I've strategically hid in the back of the freezer for a later date).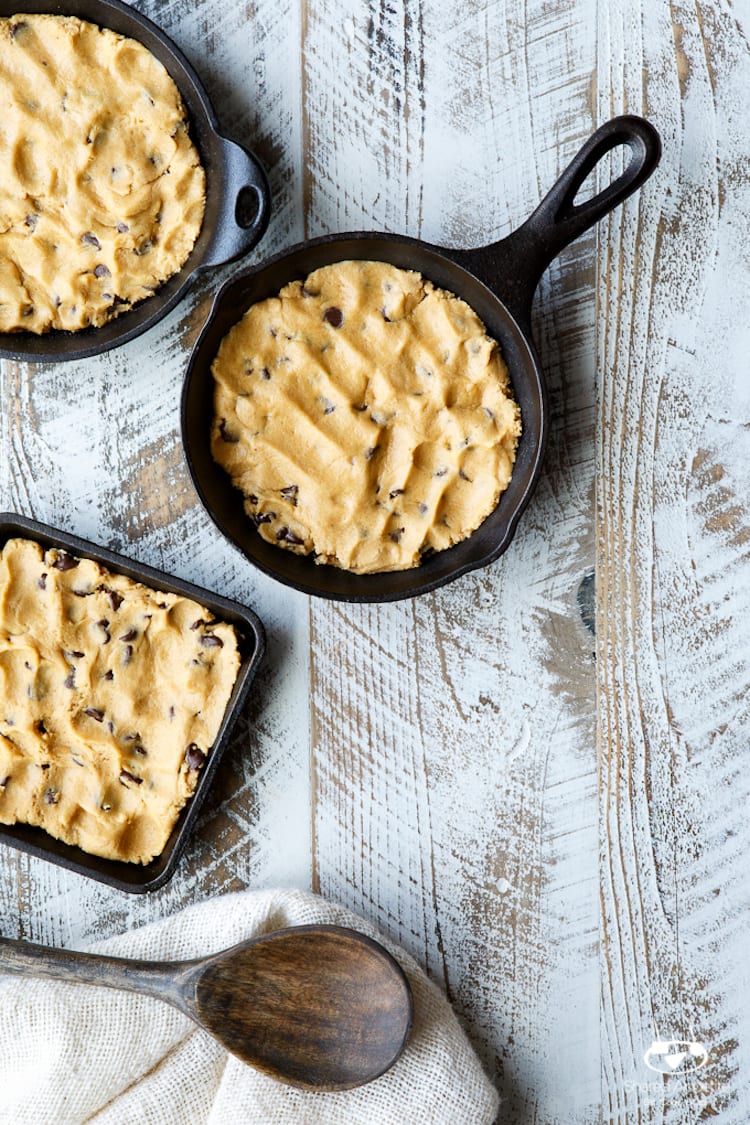 I'm sure you've seen skillet cookies before. Skillet brownies, too. And you know those half brownie, half cookie bars have been floating around Pinterest. So I said… wait a minute. What if I combine all of those ideas into one. AND stuff some tagalongs in the middle?
Heck freaking yes I did.
It all starts with a layer of peanut butter chocolate chip cookies. Then a layer of Tagalongs girl scout cookies. Top with your favorite brownie batter and boom. Instant epic dessert.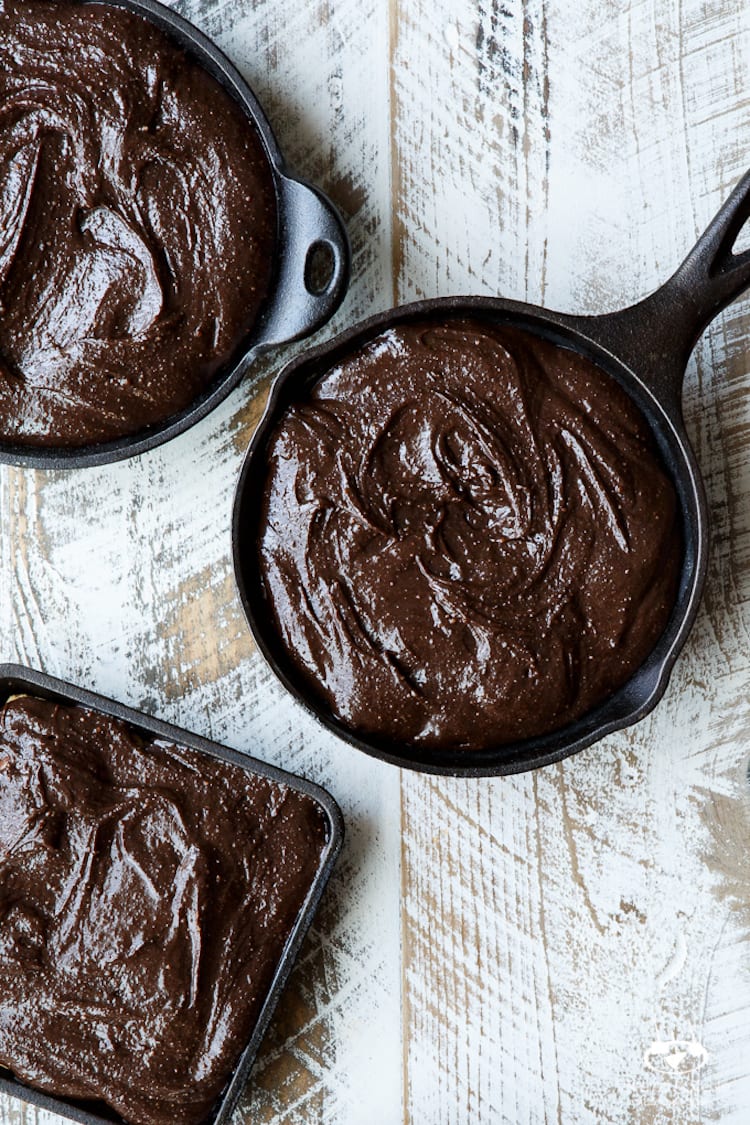 No Tagalongs?
No problem.. just use peanut butter cups instead!
Or you could always go wild and use both Tagalongs and peanut butter cups. You rebel.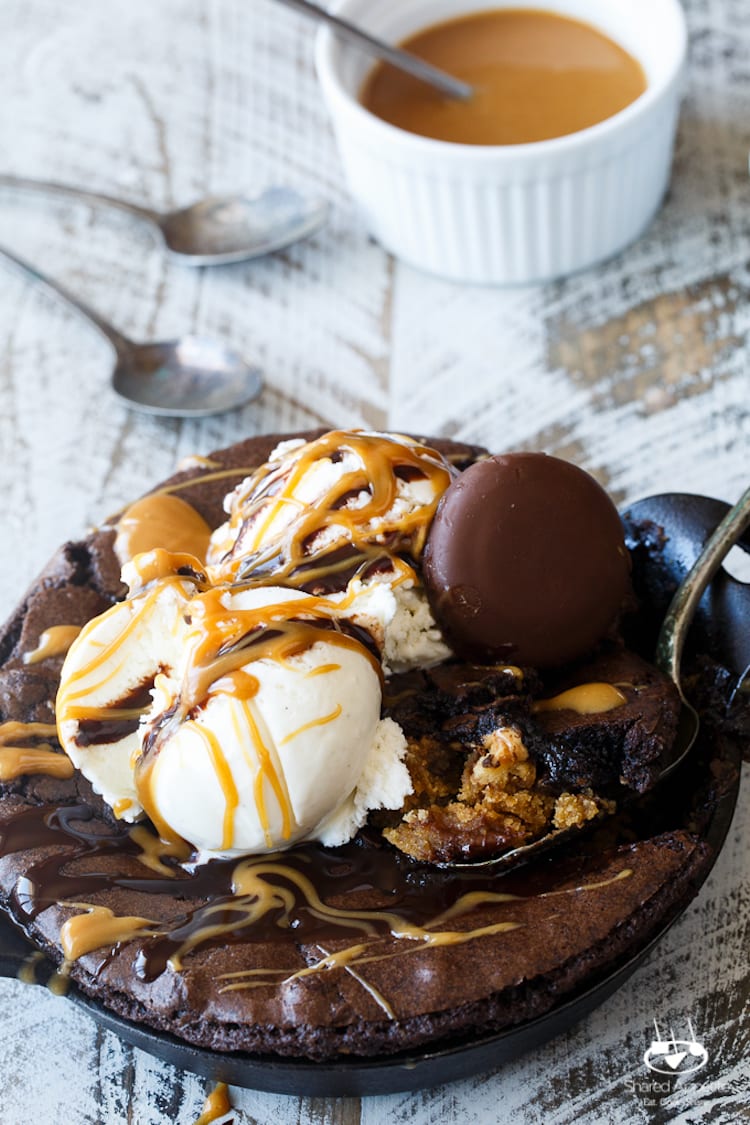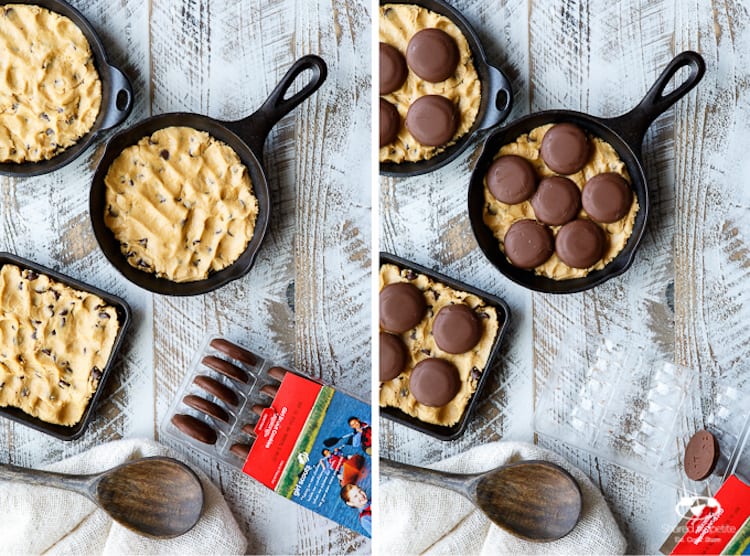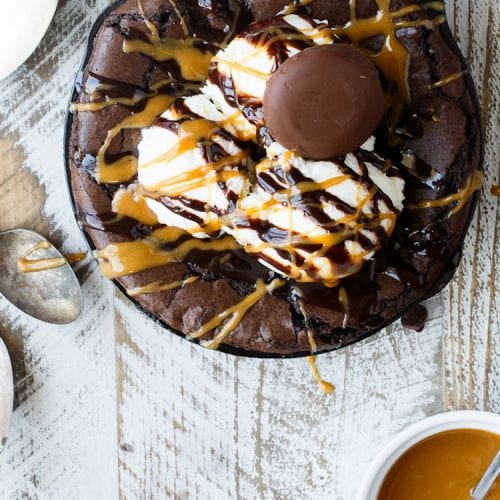 Chris Cockren
Ingredients
Your favorite brownies recipe

Peanut Butter Chocolate Chip Cookie dough

recipe below*

1

box Tagalongs girl scout cookies**

Vanilla Ice Cream

Hot Fudge

for topping

Peanut Butter Dessert Sauce

for topping
for the Peanut Butter Chocolate Chip Cookie layer
1½

cups

all purpose flour

¾

teaspoon

baking soda

½

teaspoon

Kosher salt

½

cup

unsalted butter

softened

½

cup

dark brown sugar

½

cup

granulated sugar

1

large egg plus 1 egg yolk

¾

cup

creamy peanut butter

1

teaspoon

vanilla extract

1

cup

semi-sweet chocolate chips
Instructions
In one large cast iron skillet or a few small cast iron skillets like I did here, press in a thin even layer of peanut butter cookie dough. Place tagalongs in an even layer on top of the cookie dough, and then spread a thin even layer of brownie batter over the top, until all cookies are just covered. Don't fill to the top of the skillet, as it will expand as it cooks.

Bake in a preheated 350°F oven for 30 minutes if using small skillets, and up to approximately 45 minutes if one large skillet is used.

Let cool for 10-15 minutes, then top with a ridiculous amount of vanilla ice cream, hot fudge, and peanut butter dessert sauce. Garnish with extra Tagalongs, if available. Give everyone a spoon and devour.
for the Peanut Butter Chocolate Chip Cookie layer
In a small mixing bowl, combine flour, baking soda, and salt.

In your stand mixer or in a medium mixing bowl fitted with a hand mixer, cream together the butter, brown sugar, and granulated sugar on medium speed until light and fluffy, scraping down sides as needed. Add peanut butter and mix to until fully incorporated. Add egg + extra egg yolk and vanilla, and mix until fully combined. Slowly add flour mixture, scraping sides as needed, until just incorporated. Do not over-mix. Stir in chocolate chips. If making ahead of time, cover cookie dough tightly with plastic wrap and refrigerate. Leftover cookie dough not used in this recipe can be refrigerated up to 5 days or tightly wrapped and frozen for a few months.
Notes
*you will most likely not use all of the cookie dough and brownie batter. You can refrigerate or freeze leftover cookie dough for future use. Leftover brownie batter can be mailed to my house and Asheley will eat it straight out of the bowl. Or you can help yourselves to it... or just bake up some brownies. Your call.
**if you missed your Tagalongs buying opportunity this year, feel free to substitute in peanut butter cups!
Chris Cockren
Chris is a New York based food blogger that loves bringing friends and family together through food. On his blog, Shared Appetite, Chris chronicles his culinary adventures of eating his way in and around NYC, as well as cooking and entertaining at home.