SPONSORED POST: From Dijon Originale mustard to Cornichons, Maille has a rich heritage starting in 1747 that honors tradition. Check out these easy recipes that pack great flavor, thanks to Maille.
We're all busy, but that doesn't mean we can't have a holiday appetizer that is stylish, classy and delicious. Enter, these easy, gluten-free zucchini rolls made flavorful with Dijon mustard.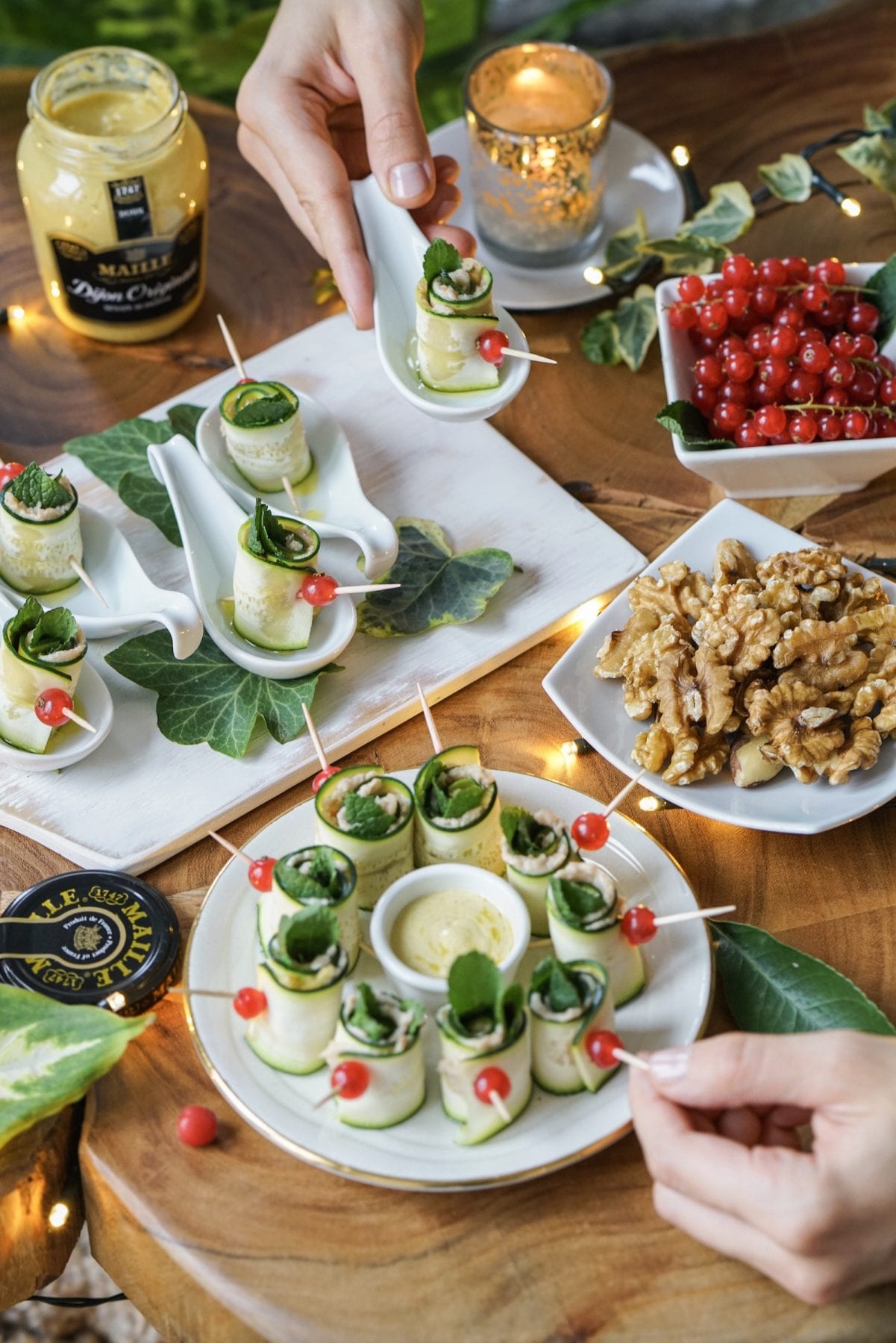 With our busy lives, is crucial to have quick recipes at hand to prepare healthy holiday party finger food that's easy to make, but stylish and classy at the same time.
And now that Thanksgiving and Christmas are at the door, I want to share with you the most delicious easy recipe to add a touch of sophistication to a warm and cozy holiday evening with your friends.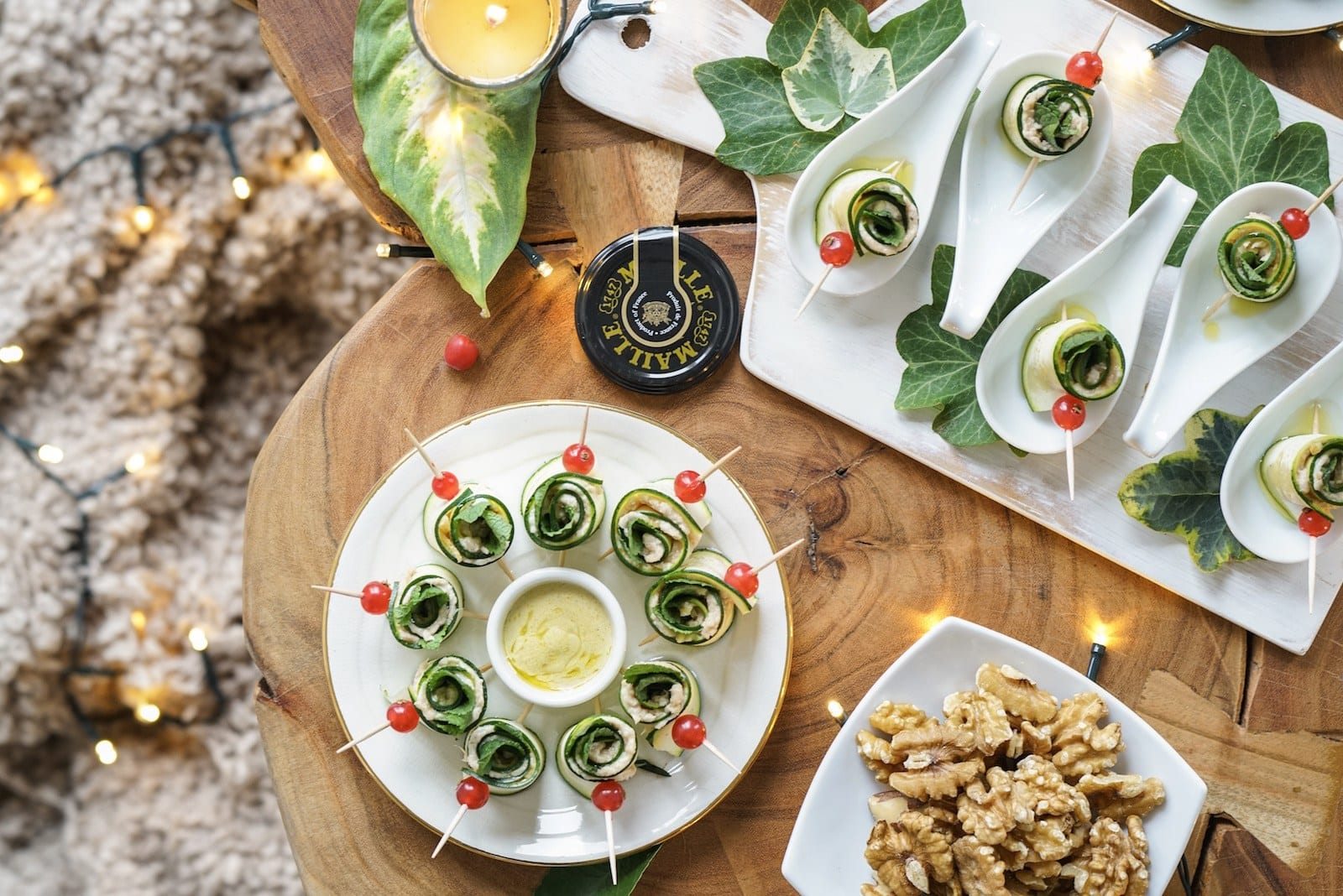 The "Zucchini Buds with Mint and Red Currant" you see in these photos are the perfect healthy holiday party finger food to serve to your guests during cocktail hour, or to place on the table as a beautiful hors d'oeuvre before the main course.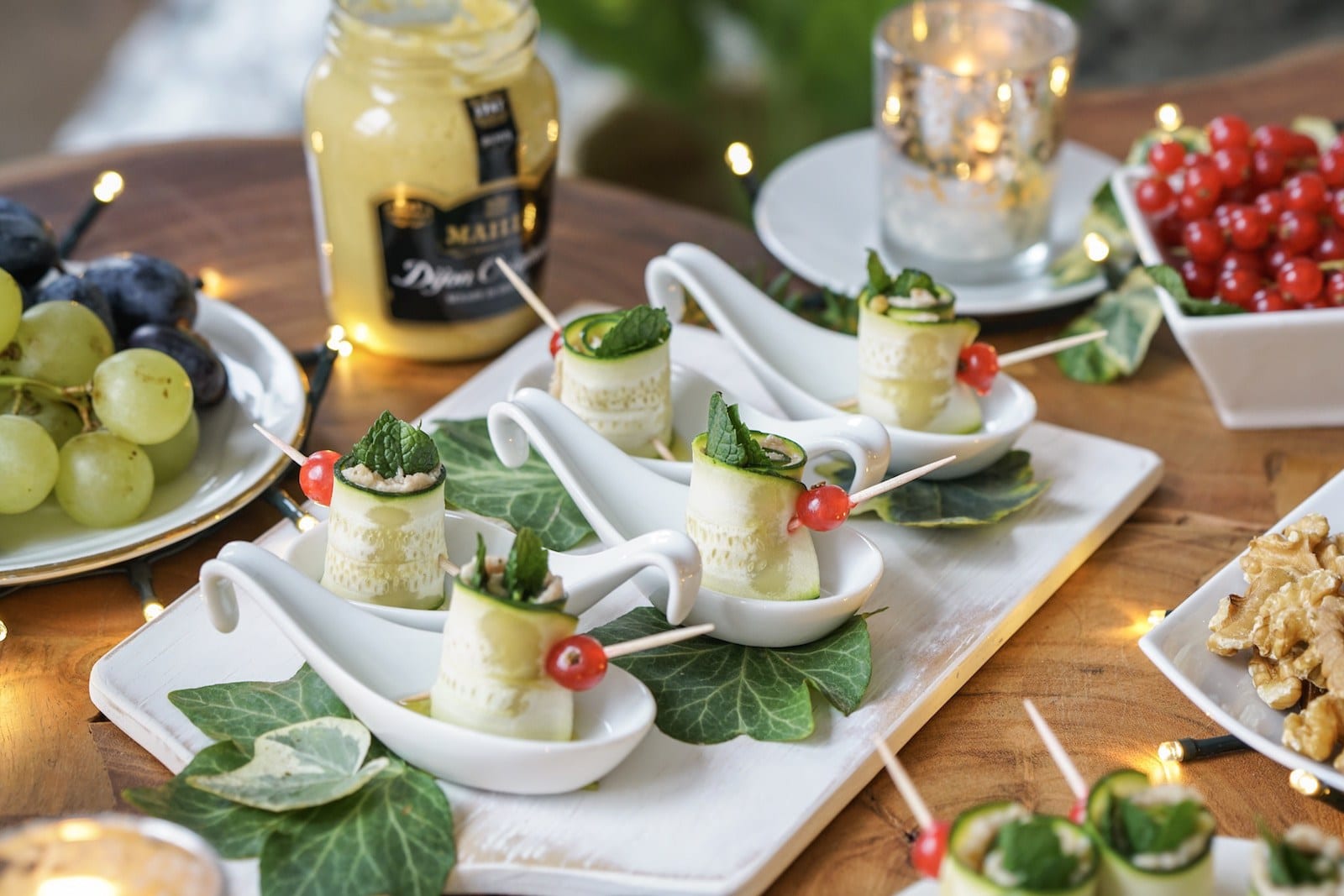 Not only do these gorgeous zucchini strips rolled up with fresh mint leaves and pinched with a berry of red current scream holiday with their beautiful festive color palette. Their delicious creamed tuna filling is elevated to a whole different level of flavor thanks to the simple addition of Maille Dijon Originale Mustard.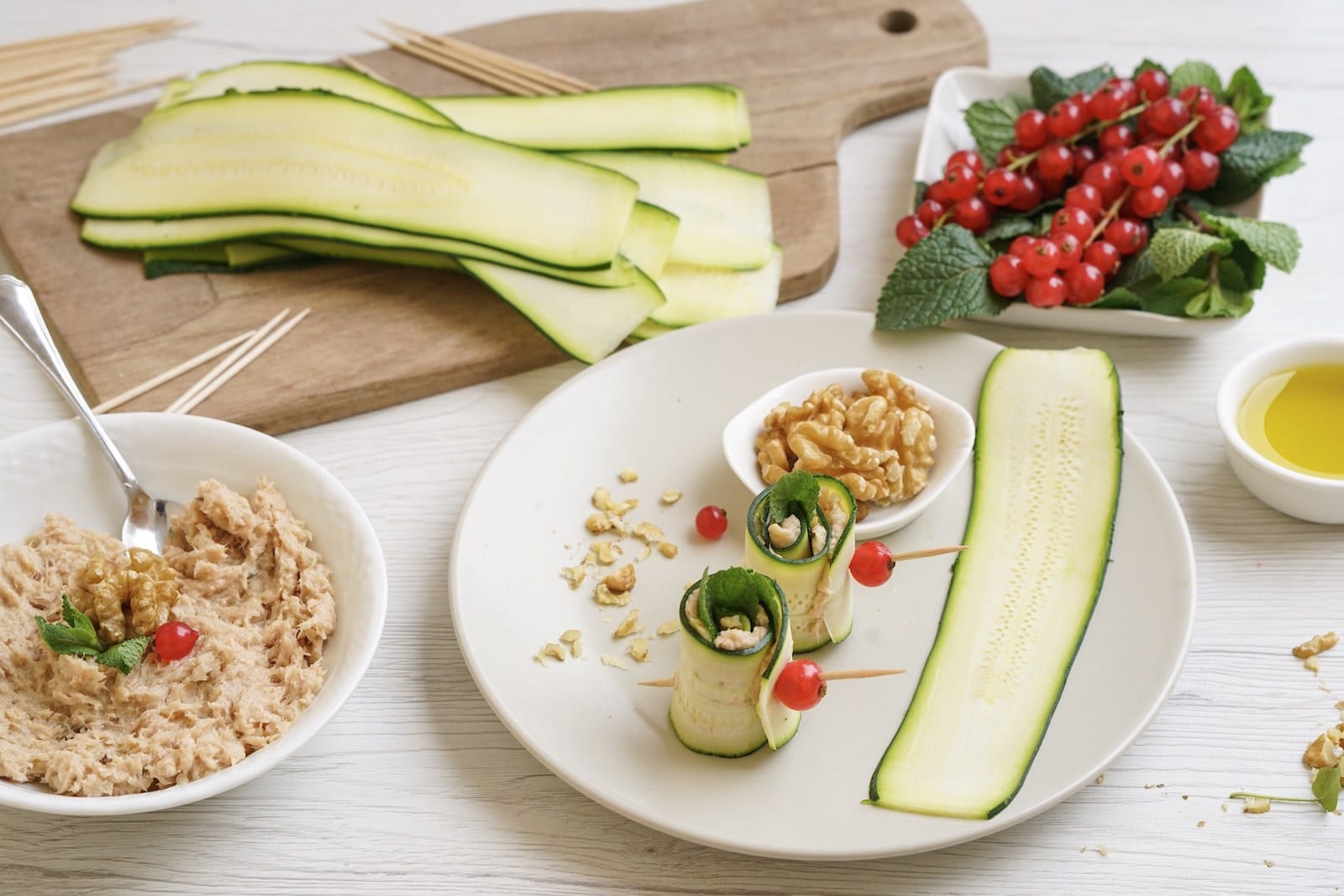 Now a confession: when I first prepared these Zucchini Buds, last year at my family Christmas dinner, there was no dipping sauce nor mustard added in the filling.
Yes, the dish still looked great and people loved it. But it's only after I completed this recipe with a touch of Maille Dijon Originale Mustard that the flavor of these festive party bites became a lot more sophisticated and complex, with a spicy kick and smooth finish.
Just a by adding a tablespoon of mustard to the zucchini bud filling and to the dipping sauce, I was able to completely master the flavor of this healthy holiday party finger food and to turn it into something delightful, that my guests will remember and talk about with their friends.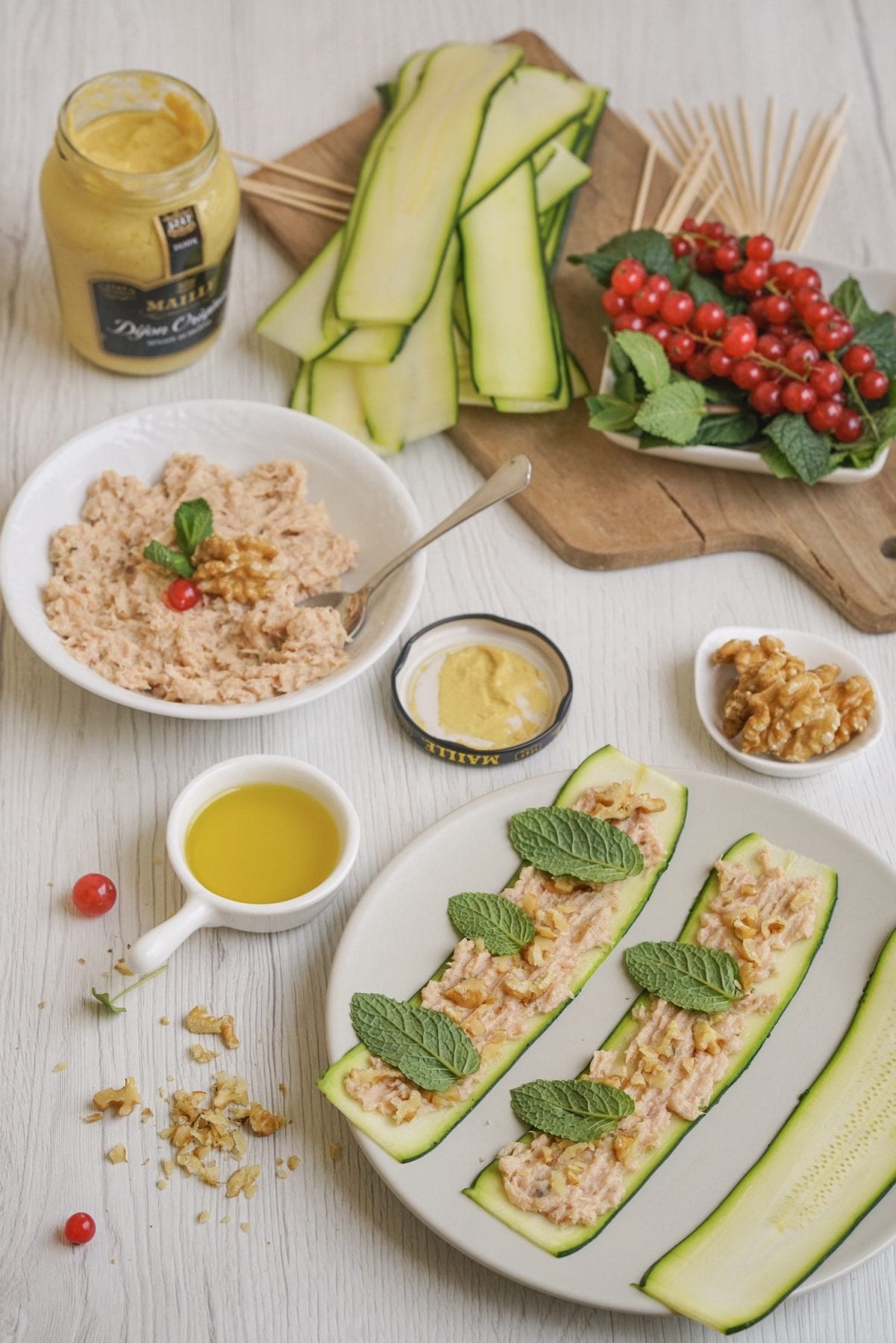 I feel that with mustard it's like that most of the times: isn't this secret ingredient an easy and quick way to enhance the taste of your food and create out of ordinary meals?
When added to dressings and sauces, it can elevate their flavor with just the right amount of spicy and that sweet tang. And it has the ability to make a dish "gourmet" but not stuffy or overly uptight, and to transform the simplest recipes into memorable food experiences!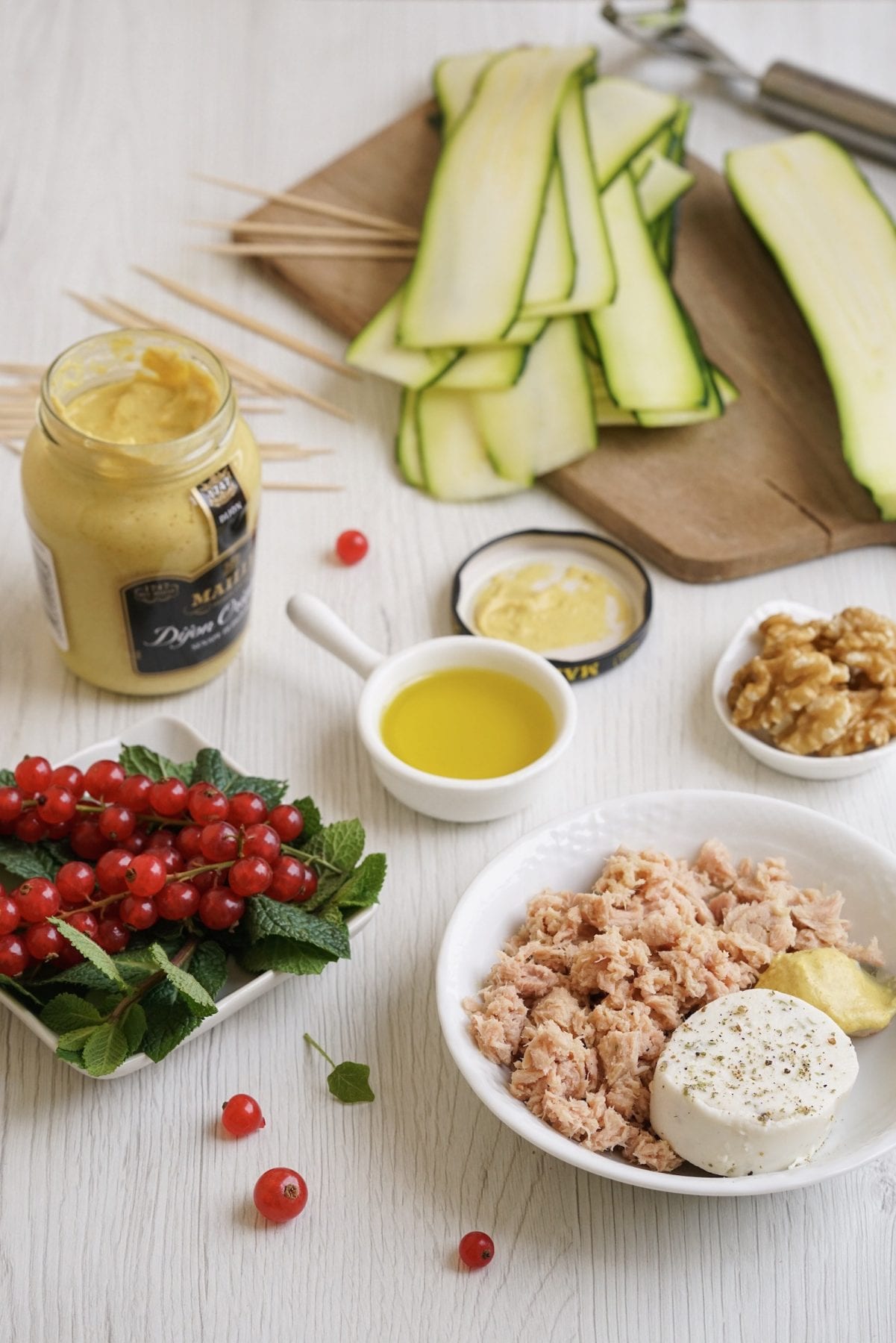 See Also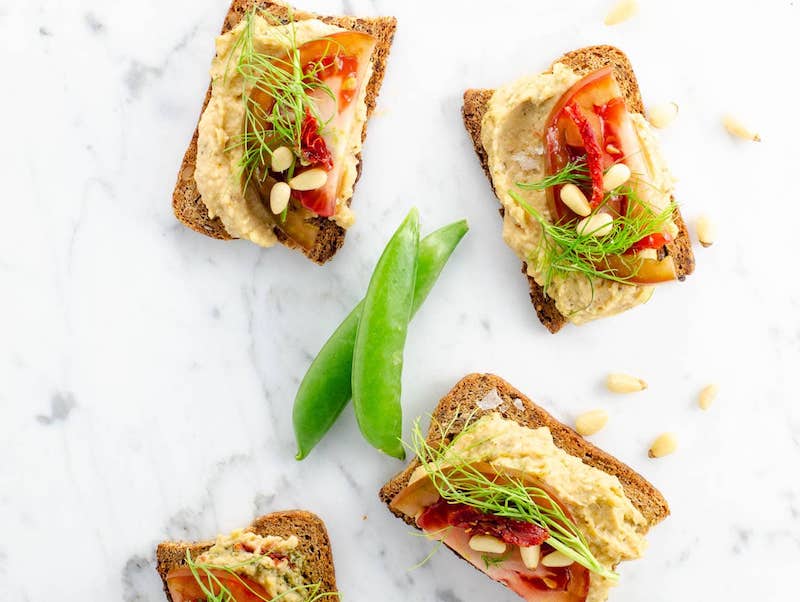 Also, what I love about this easy party-ready recipe is that you can whip up in just a few minutes without even using stove or oven.
…Add a bit of warm lights, some candles and other healthy snacks, like fruit or nuts, and it's a walkover!!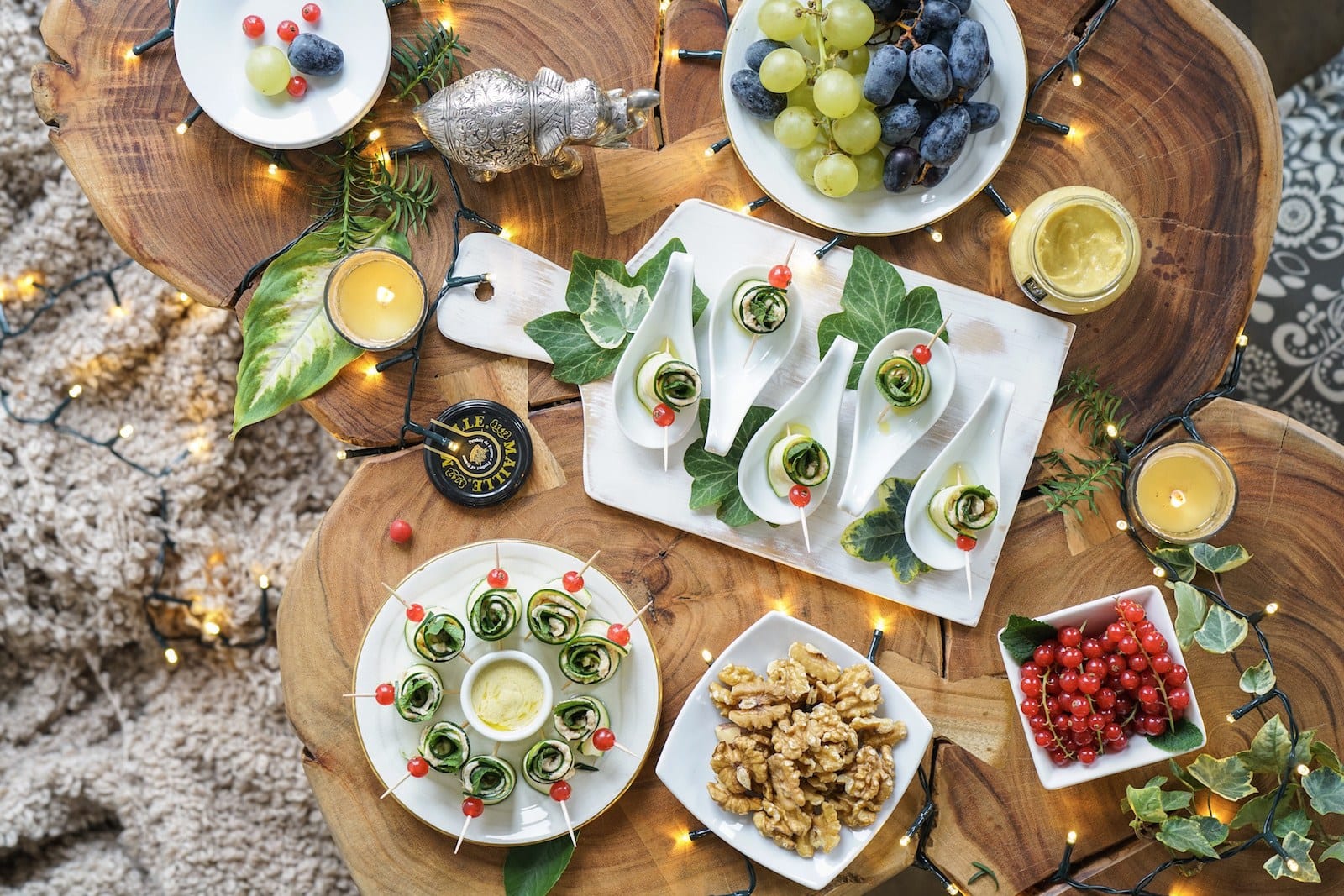 Like always, this recipe is naturally dairy and gluten free, and depending on the type of plant based cheese you use in the filling, this recipe can easily be paleo too! And if you want to make it AIP (Autoimmune Protocol compliant), skip the mustard and replace the dairy free cream cheese with some AIP compliant coconut yogurt! (download the full list of AIP approved foods here).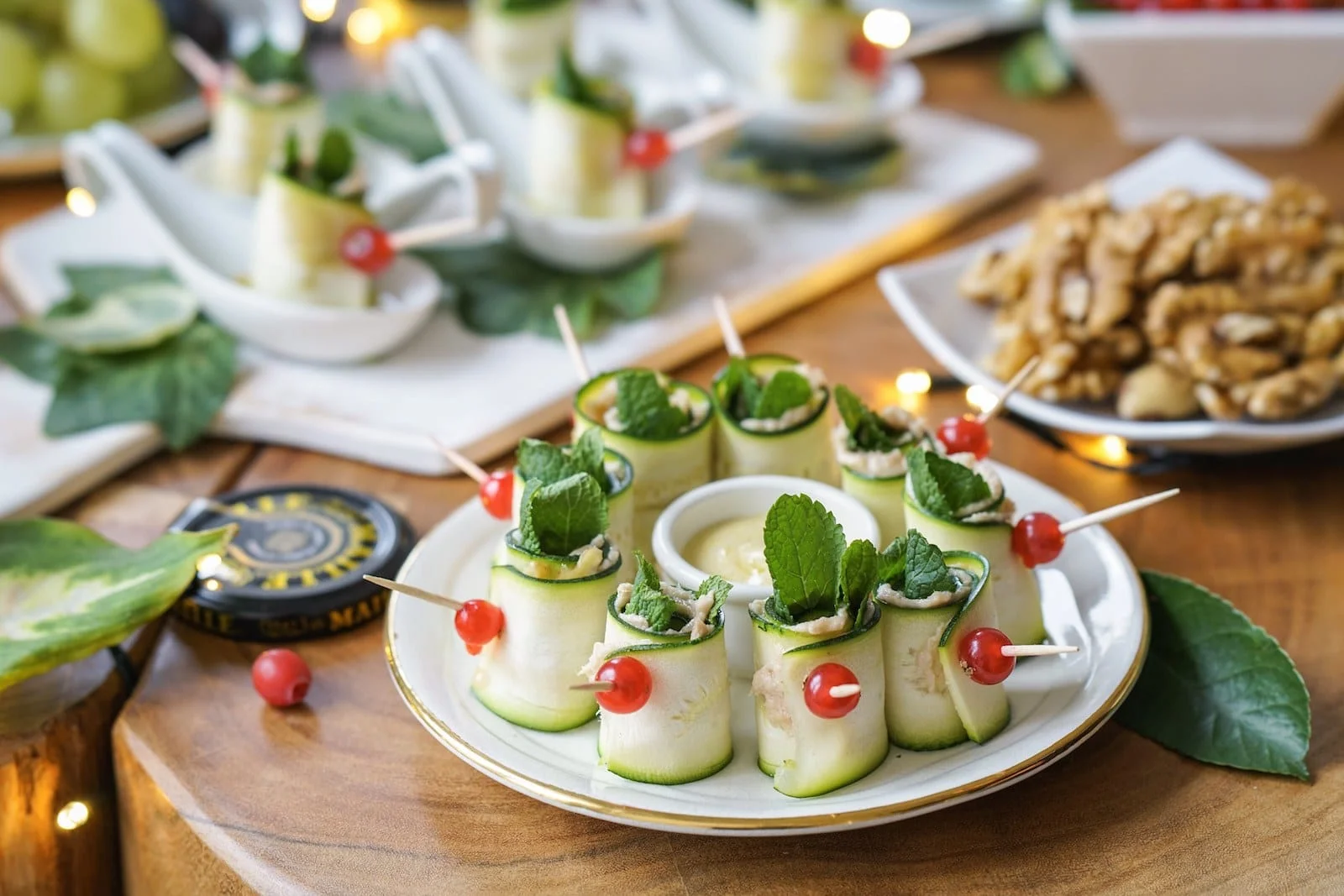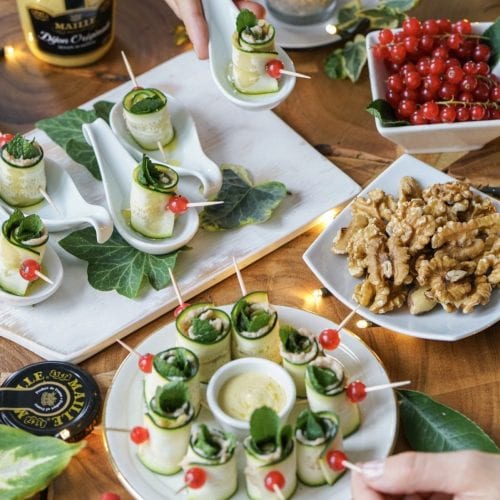 Holiday Party Finger Food: Gluten-Free Zucchini Rolls
Ambra Torelli
Ingredients
For the Filling:
2

cans

320 gr Tuna in Olive Oil

*1 tbsp Maille Dijon Originale Mustard *

*80 gr Dairy Free Cream Cheese *

sub with AIP Coconut Yogurt on the AIP

12

Walnuts
For the Zucchini Buds:
2

large Organic Zucchini

3

sprigs of fresh Mint

24

Red Currants
For the Mustard Dipping Sauce:
2

tbsp

Extra Virgin Olive Oil

*2 tbsp Maille Dijon Originale Mustard *

2

tbsp

full fat Coconut Milk
Instructions
Prepare the filling by mixing all ingredients together in a small bowl.

Wash the zucchini, dry them with a paper towel and cut off the ends. Using a large potato peeler or a mandolin, cut your zucchini into thin slices.

Spread some of the tuna and mustard filling on a strip of zucchini, lay 2 mint leaves on top, then roll it up in a bud-like shape.

Pierce a berry of red currant with a toothpick and insert it diagonally in the zucchini bud to keep it rolled.

Repeat until you rolled up all of tour zucchini buds and dispose in a platter.

Lastly, combine all ingredients for the dipping sauce in a small bowl, mix well and place it in the middle of the platter before serving.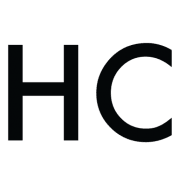 Ambra Torelli
Born and raised in Italy, Ambra is a healthy recipe developer, food and travel writer with a passion for healthy living and wellness. She is the founder of 'Little Bites of Beauty" and the author of the cookbooks "Healthy Italian Desserts Made Simple" and "The AIP Italian Cookbook". She shares her daily food & travel adventures on her Instagram @LittleBitesofBeauty