Mariela Alvarez Toro substitutes noodles with parsley root in this take on the Vietnamese dish Pho.
By Mariela Alvarez Toro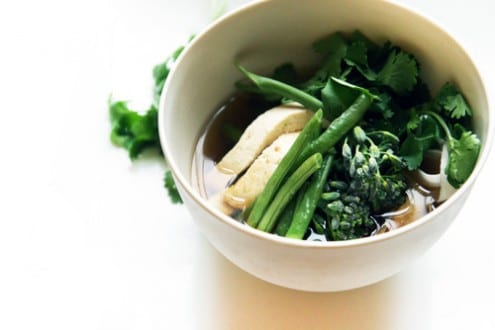 This recipe is clean and flavorful. The broth is made using an array of vegetables and spices. It is aromatic and full of a satisfying umami flavor. Instead of using traditional vermicelli, I peeled parley root into slivers to resemble noodles, a brilliantly delicious substitution! Green vegetables add crunch and texture. I Topped it off with crispy baked tofu, fresh cilantro, and scallions. This soup is delicious!
Print
Clean Vegetable Pho – Parsley Root Noodles with Baked Tofu
Substitute noodles with parsley root in this take on the Vietnamese dish Pho.
Author:

Mariela Alvarez Toro

Prep Time:

10 mins

Cook Time:

60 mins

Total Time:

1 hour 10 minutes

Yield:

4

-5

1

x
Broth:
1

onion cut into quarters

3

carrots

2

inch piece of fresh ginger

1 tsp

. coriander seeds

1 tsp

. mustard seeds

½ tsp

. fennel seeds

1

cinnamon stick

2 tbsp

. tamari (or soy sauce)

½ tbsp

. sea salt

6 cups

water
Noodles:
1

large parsley root (peeled into slivers)
Baked Tofu:
6 ounces

extra firm Tofu
Pinch of salt
Black pepper to taste

1 tsp

. olive oil
Garnishes:
1 cup

broccolini (alternatively, use cauliflower, or broccoli)

1 cup

string beans (alternatively, use snap peas)
Handful Cilantro chopped (basil or parsley could work too)

3

scallions

½ cup

mung bean sprouts
Instructions
To make broth, start by peeling and cutting onions and carrots. Cut unpeeled ginger into ¼" slices. Place all vegetables and spices, including soy sauce and salt into a large pot with 6 cups of water. Bring to a boil, reduce heat to low and let simmer for an hour. Strain broth through a sieve, and discard solids. Return broth to pot, and set aside over very low heat until ready to assemble.
If you are using baked tofu, preheat oven to 400 degrees. Cut tofu into ½" slices. Sprinkle with salt and pepper and drizzle with olive oil. Place in a large baking sheet. Cook for 20 minutes. Tofu should be crispy on the edges. Remove from oven and set aside.
To prepare noodles, start by washing the parsley root. Cut both ends, and peel outer skin. Using a vegetable peeler, peel away noodle sized pieces. A large parsley root should yield approximately 1 cup of "noodles".
Clean and slice remaining garnishes as necessary. If desired, you can quickly cook broccolini and string beans in a pot with boiling water for 2-3 minutes to reduce bite.
To assemble pour about 1 cup of broth into separate bowl. Add about ¼ cup of noodles into each bowl, then vegetables, herbs, and additional garnishes. Eat hot. Enjoy!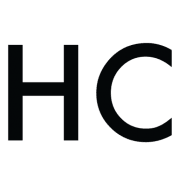 Mariela Alvarez Toro
Recently graduated with from Harvard University's Graduate School of Design. She has recently completed "People in Food-Space", an ethnographic study on the cultural production of taste in space. She has also examined post-soviet food production systems and housing projects in Havana, Cuba. Originally from Puerto Rico, Mariela has been living in the United States for eight years. She has involved herself in both teaching and practice, while writing on food at tastyplan.com. Her goal as a food writer is to cook creatively, using the best ingredients to find new flavor combinations every day.