Savory and tangy turkey meatballs bursting with flavor and easy to prepare.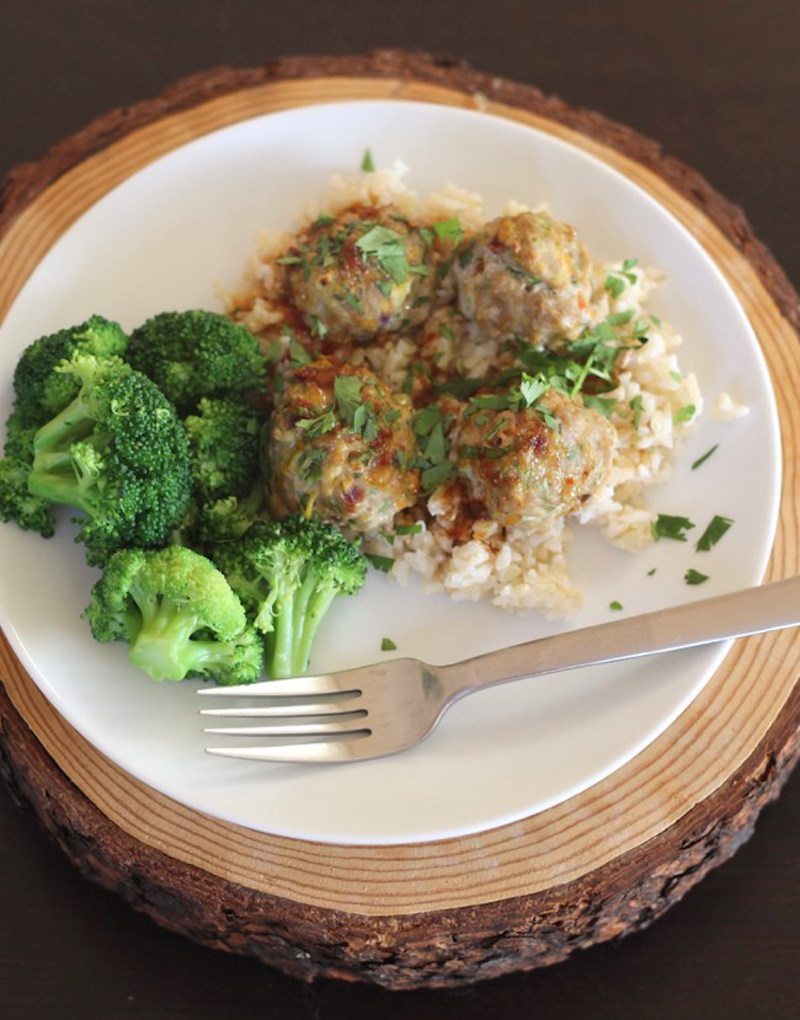 These turkey meatballs have so much flavor! They are also super healthy for you with nothing bad added. I love serving them with a side of rice and some broccoli. They are pretty easy to make, too! The sauce finishes them off perfectly and also goes over the rice to provide tons of flavor all around.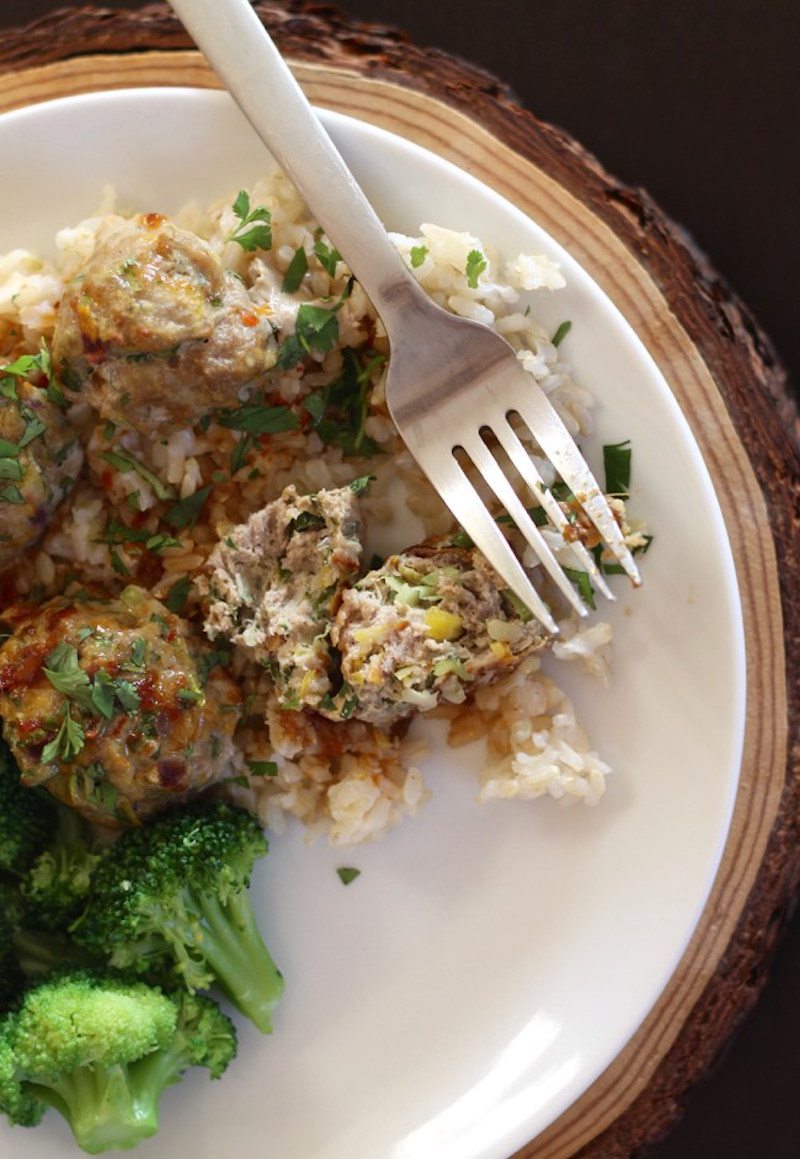 Paleo Thai Meatballs
Recipe Type:
Main, appetizer
Ingredients
1 pound ground turkey
1 egg, whisked
1 large carrot, shredded (about ½ cup)
3 green onions, sliced (about ¼ cup)
1 tablespoon ginger, grated
2 tablespoons cilantro, minced
¼ teaspoon crushed red pepper flakes
2 tablespoons coconut aminos
½ teaspoon salt (omit if using soy sauce)
Sauce
¼ cup chicken broth
¼ cup coconut aminos
1 tablespoon fish sauce
2 teaspoon ginger, grated
1 teaspoon chili garlic sauce
1 tablespoon sesame oil
Serve over cooked rice, cauliflower rice, or quinoa.
Instructions
Preheat oven to 400 degrees
In a mixing bowl combine all the turkey meatball ingredient together. Mix well and form into 1 tablespoon balls. Place on a lined baking sheet and bake for 20-25 minutes. Remove from oven.
While meatballs are cooking combine all the sauce ingredients together in a small pot. Bring to a boil and then reduce to simmer and cook until meatballs are out of the oven.
Drizzle sauce over meatballs and rice to serve.